Most people would think that painting your own wall is a difficult task, but it's actually quite easy to do. Paint technology has evolved dramatically these few decades and the paint we are using nowadays is more user friendly, odourless and easy to apply onto the wall.
Since DIY is on trend nowadays, our favourite YouTuber Star, Jenn Chia decided to embrace her inner creativity by painting her own wall DIY style using Dulux Ambiance Linen Special Effects Paint.
Let's witness her journey on how she is inspired to DIY herself while demonstrating simple tips on how to kick-start your very own DIY project.
---
1. Have A Determination Heart
Before you start, always be determined on what you are going to accomplish with this DIY project. Setting your expectation is crucial because if you really want to have a makeover for your room, you will have to be sure to follow it through and persevere towards the end.
2. Create Your Own Mood Board

All photo credit from Soimjenn
If you are unsure of what you want to paint on your wall, conduct some simple research in the internet on what's the current painting style or colours for your inspiration. Creating your own mood board helps in deciding the elements which you want to include for your painting.
3. Consult A Professional Before Starting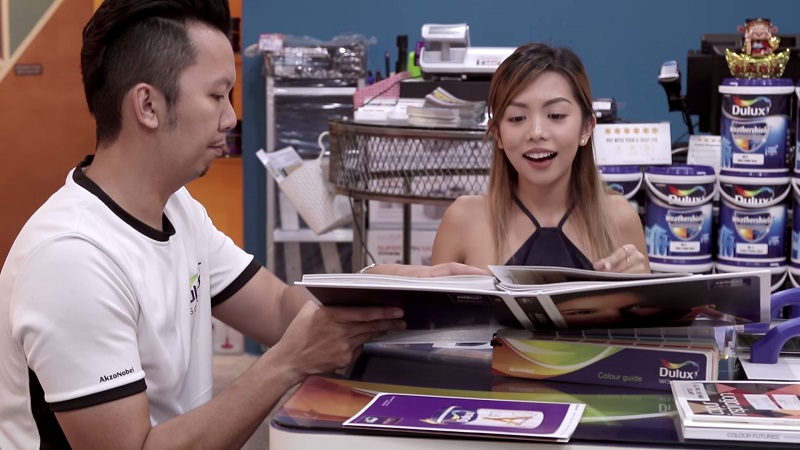 All photo credit from Soimjenn
After deciding your inspiration for your upcoming project, be sure to consult a professional's opinion in terms of painting methods and painting styles. They are able to provide better suggestion if you are looking to mix and match different colours onto your wall with harmony. Do remember to ask for do and don't while painting the wall.
4. Create Your Own Personalised Wall Using Special Effects Paint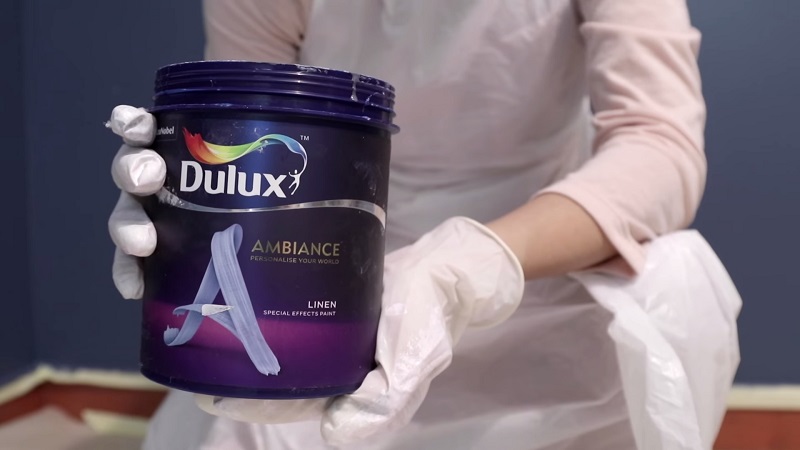 All photo credit from Soimjenn
If you are feeling adventurous, you can paint your wall using Dulux Ambiance Special Effects Paint for a more personalised wall. Different special effects such as Marble, Linen, Metallic, Velvet and Colour Motion will deliver different types of beautiful wall finishing beyond your expectation. You will be definitely liking the ambience of the room after you finally completed your project.
5. Simple DIY Tips To Help Smoothen The Process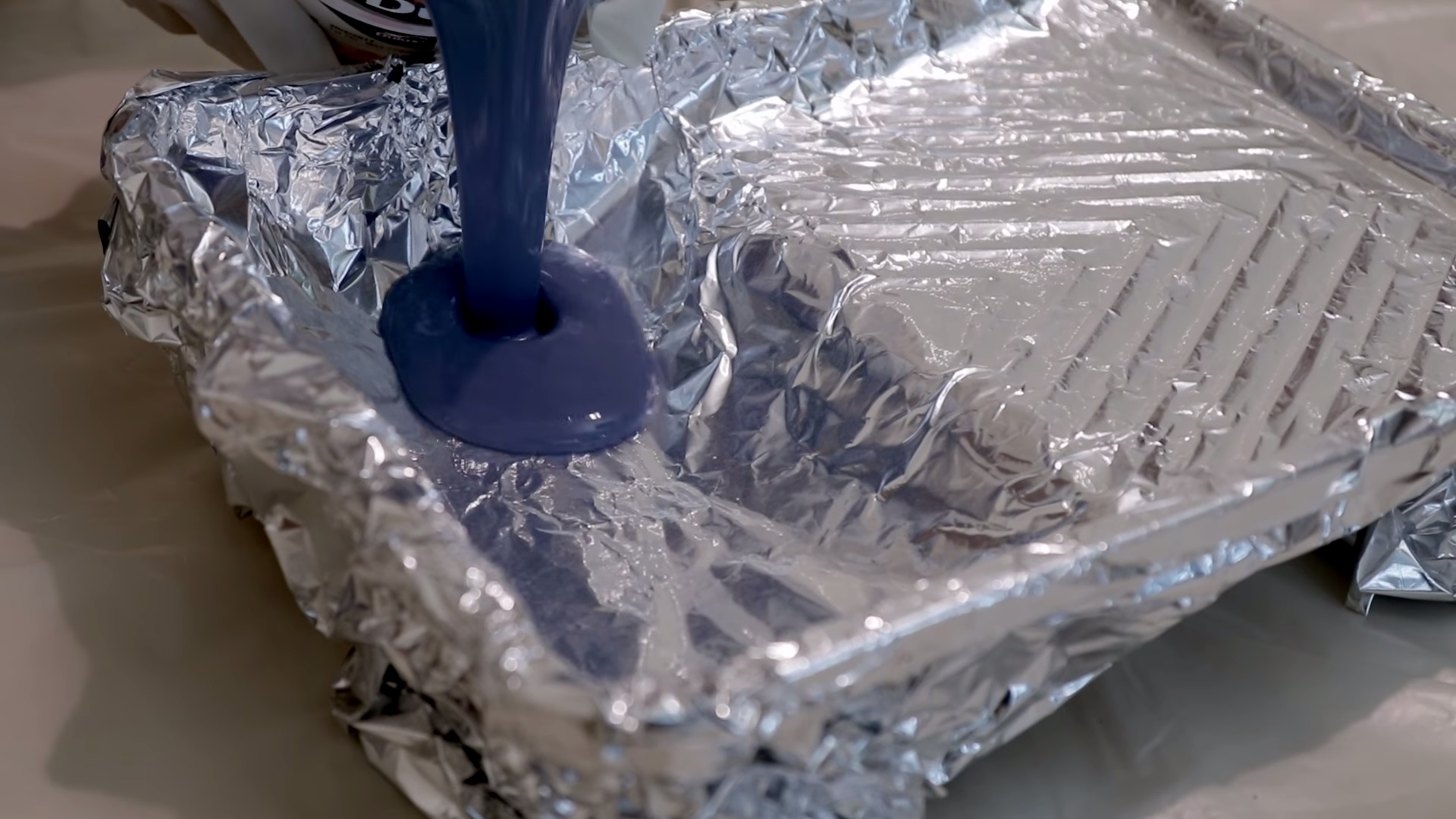 All photo credit from Soimjenn
In order to paint your wall smoothly, there are a few tips and tricks which you can applied during painting process such as:
Wear protective gears such as glasses, gloves and apron to protect yourself from unwanted paint
Use aluminium foil for the paint tray so that cleaning process is easier
Prepare a wet cloth so that when you make a paint mistake, you can easily wipe it off
6. Unleash Your Creativity From The Brushes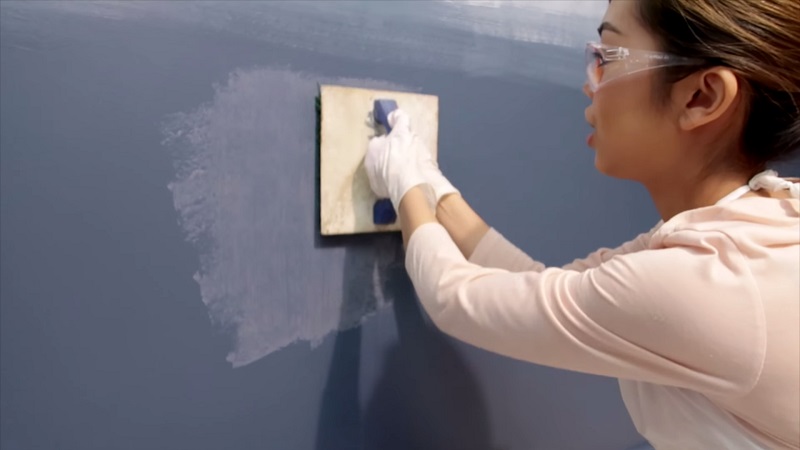 All photo credit from Soimjenn
No one stroke is the same and with different kind of strokes and style of painting, you can unleash your own creativity from the tip of your brush. Imagine the wall is your big canvas, try creating a masterpiece of your own by using only paint and you will definitely have a sense of satisfaction and accomplishment later.
7. Complement With Furniture To Complete Your Style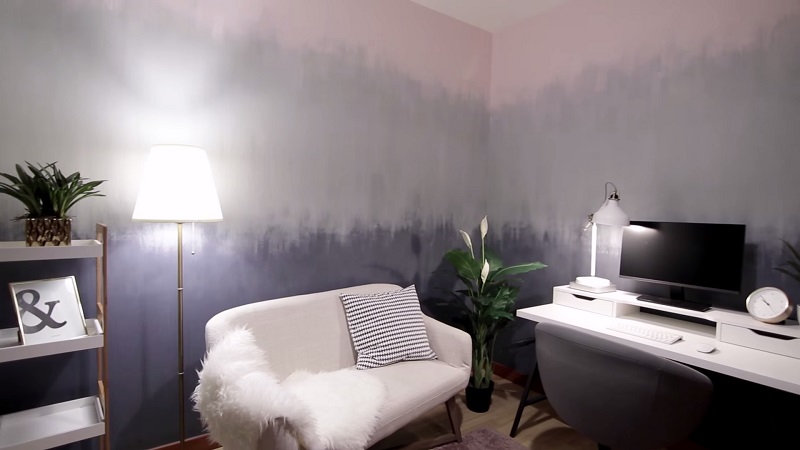 All photo credit from Soimjenn
After your wall has finally dried, do make sure you complement the decoration of your room with furniture of your choice. Add in some plants, tables, standing lamps for a more modern contemporary look. Finally, you will be amazed when everything comes together and create the perfect style for your room.
That's all your need to know to kick-start your own DIY wall with paint. For you who are interested on the special effects paint that was used in the video, it's actually Dulux Ambiance Linen.
---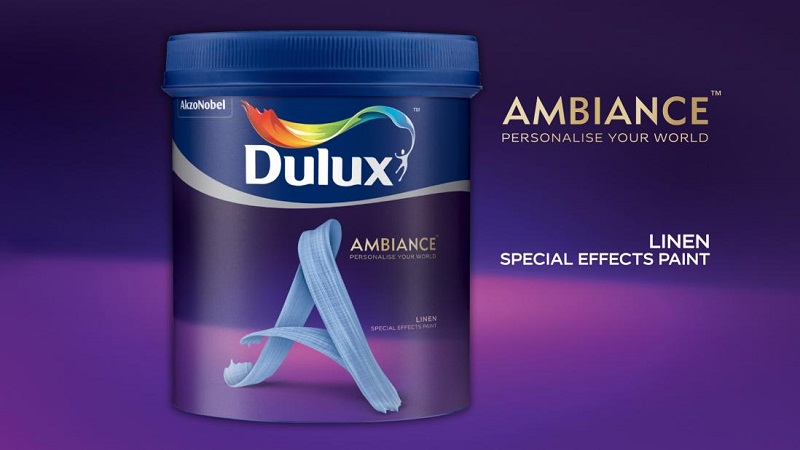 Dulux Ambiance Linen provides a rustic and natural feel of fabric effect onto your wall. By using the special effects brush, beautiful contouring lines can be created with style onto your wall.
For more information, plaese visit Dulux website or visit their Facebook for more painting inspiration.