It is very common for houses in Vietnam to be tall and narrow; or what is commonly known as tube houses there. Although some of these structures are rather old, 23o5studio revamped an old tube house that is only 4 metres wide into what is now known as Nhà Của Tiến. These old architectural forms are becoming obsolete but with a little refurbishment, it can become something amazing.
Exterior Area: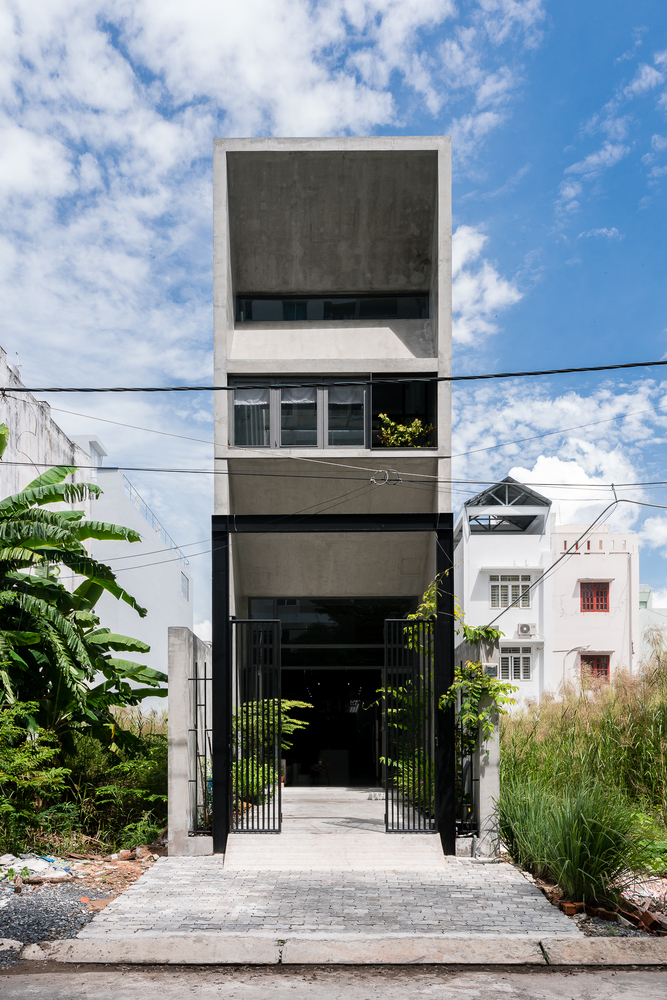 The house may look narrow but you will be surprised when you step inside. Although it is only concrete on the outside that gives it an industrial feel, it looks modern, sleek and charming. This takes the exterior a level above its neighbours with a modern arch and gateway that welcomes guests inside the home.
Interior Area: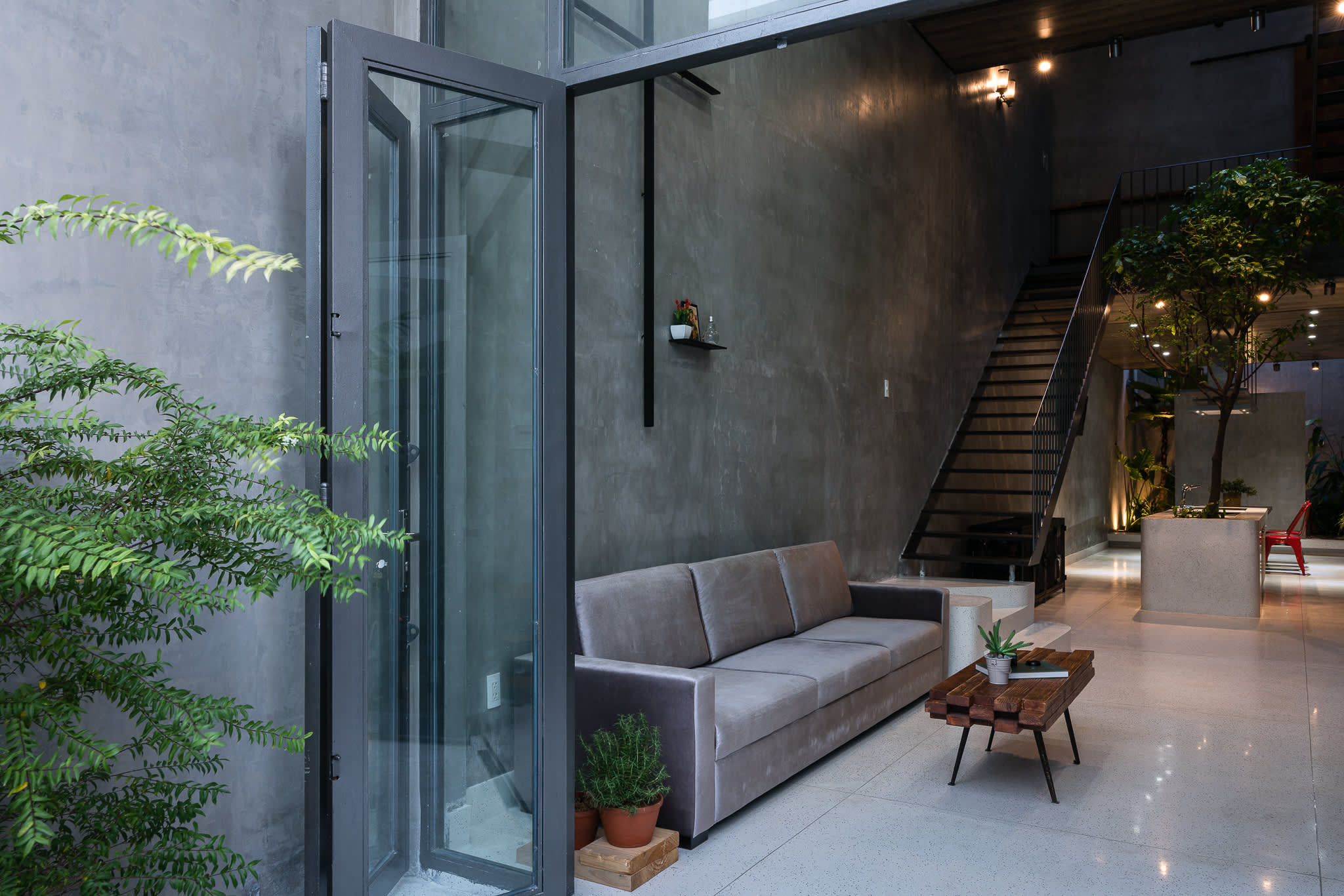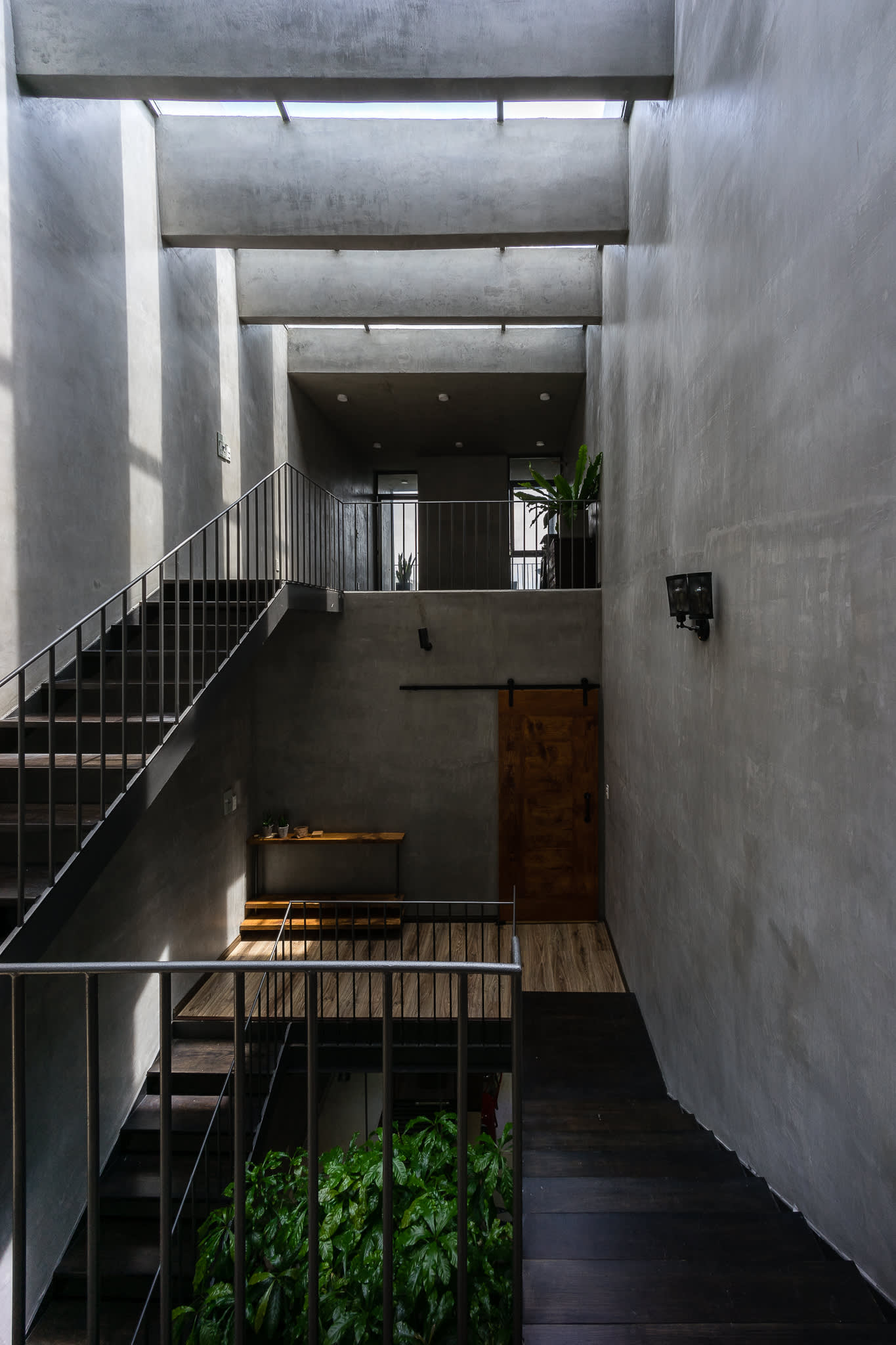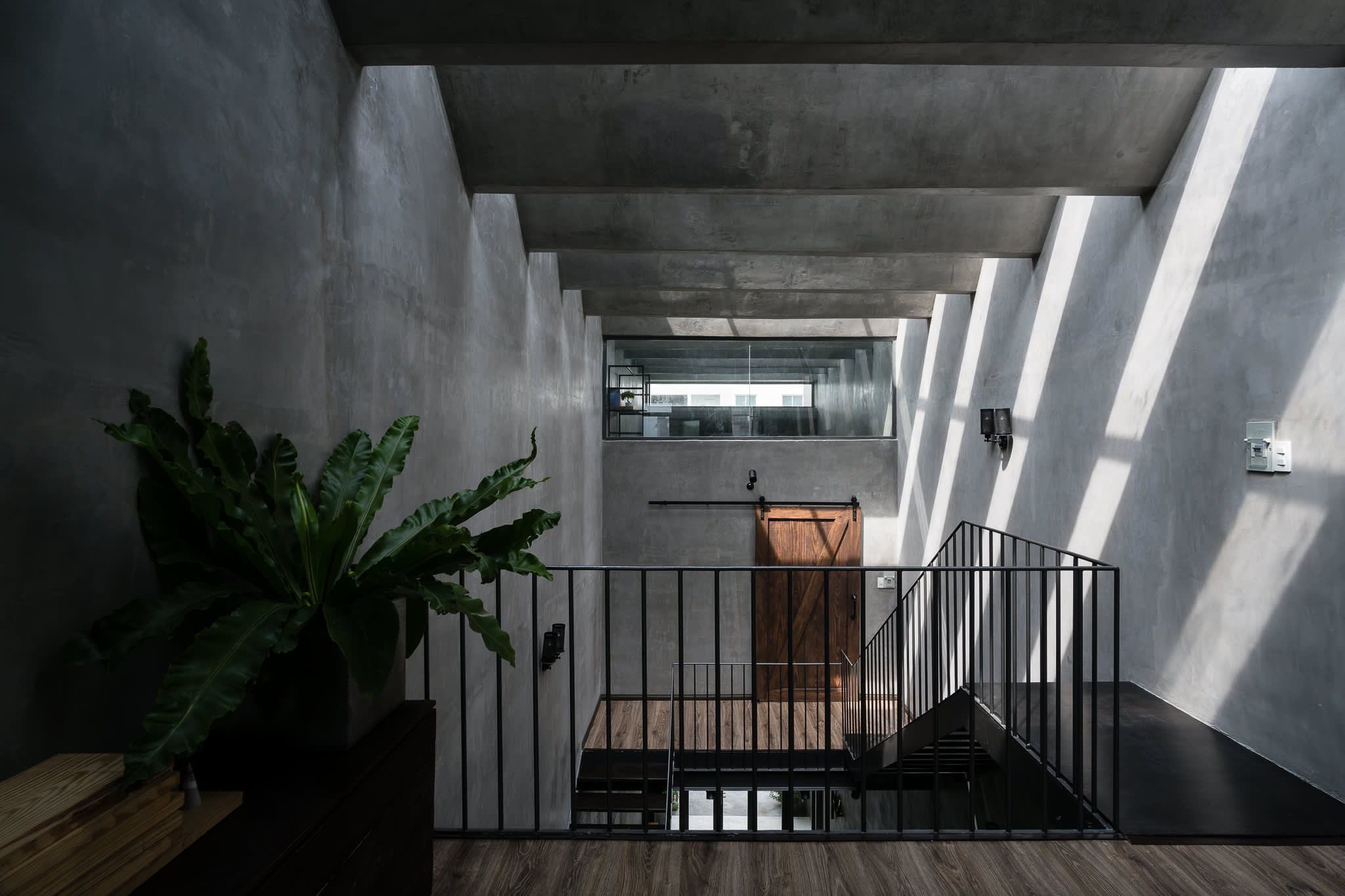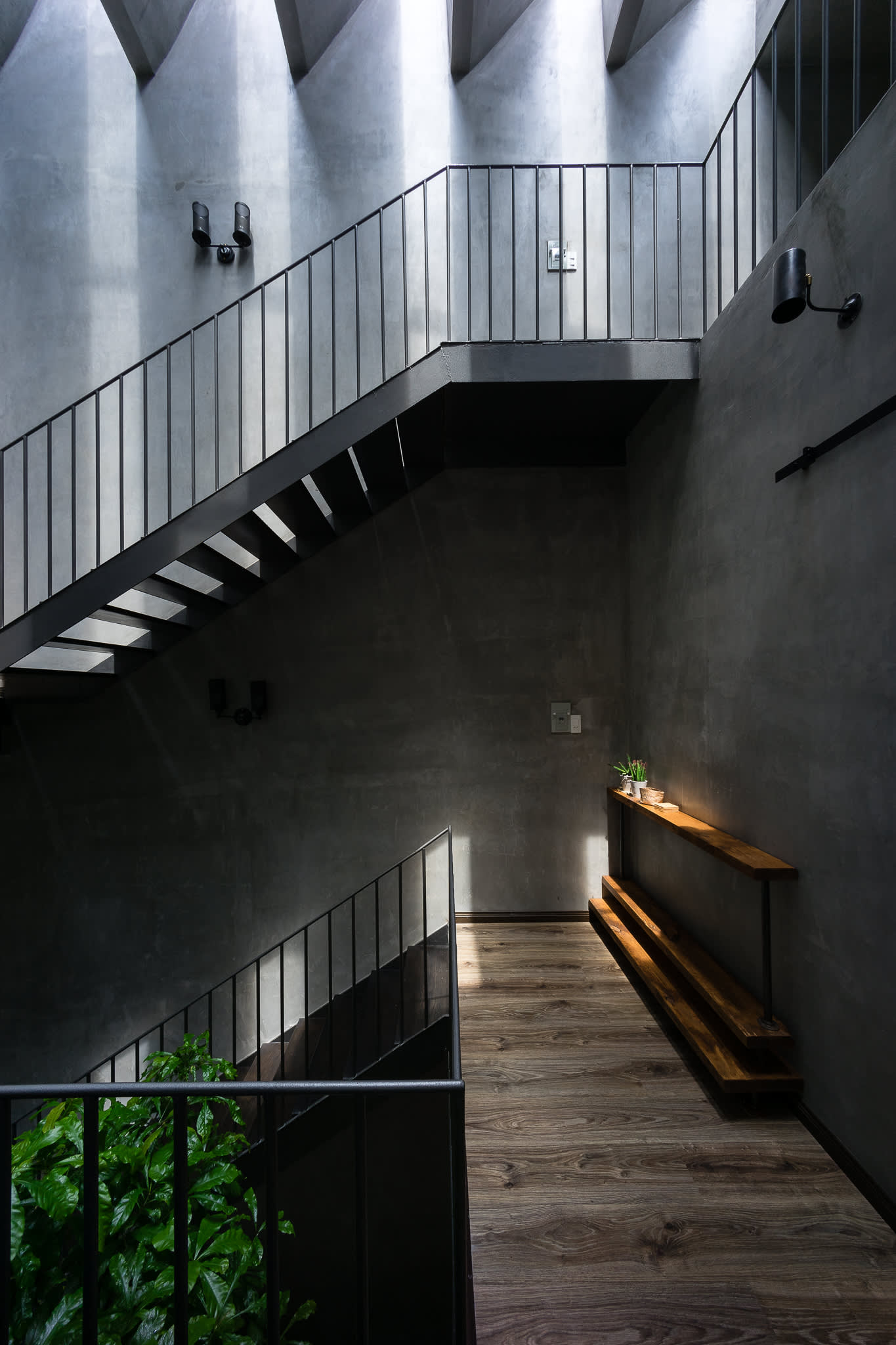 The architects talked with the owner and decided to move towards better space values and want to maximise the space in a narrow tube house for more comfort. The owner, a young man living with his mother, says that he prioritises comfort and open space so they want the rooms to be opened to the maximum.
He also requested that there will be a clear view towards the front of the house; which will allow him to have a small studio attached to his living space.
Kitchen Area: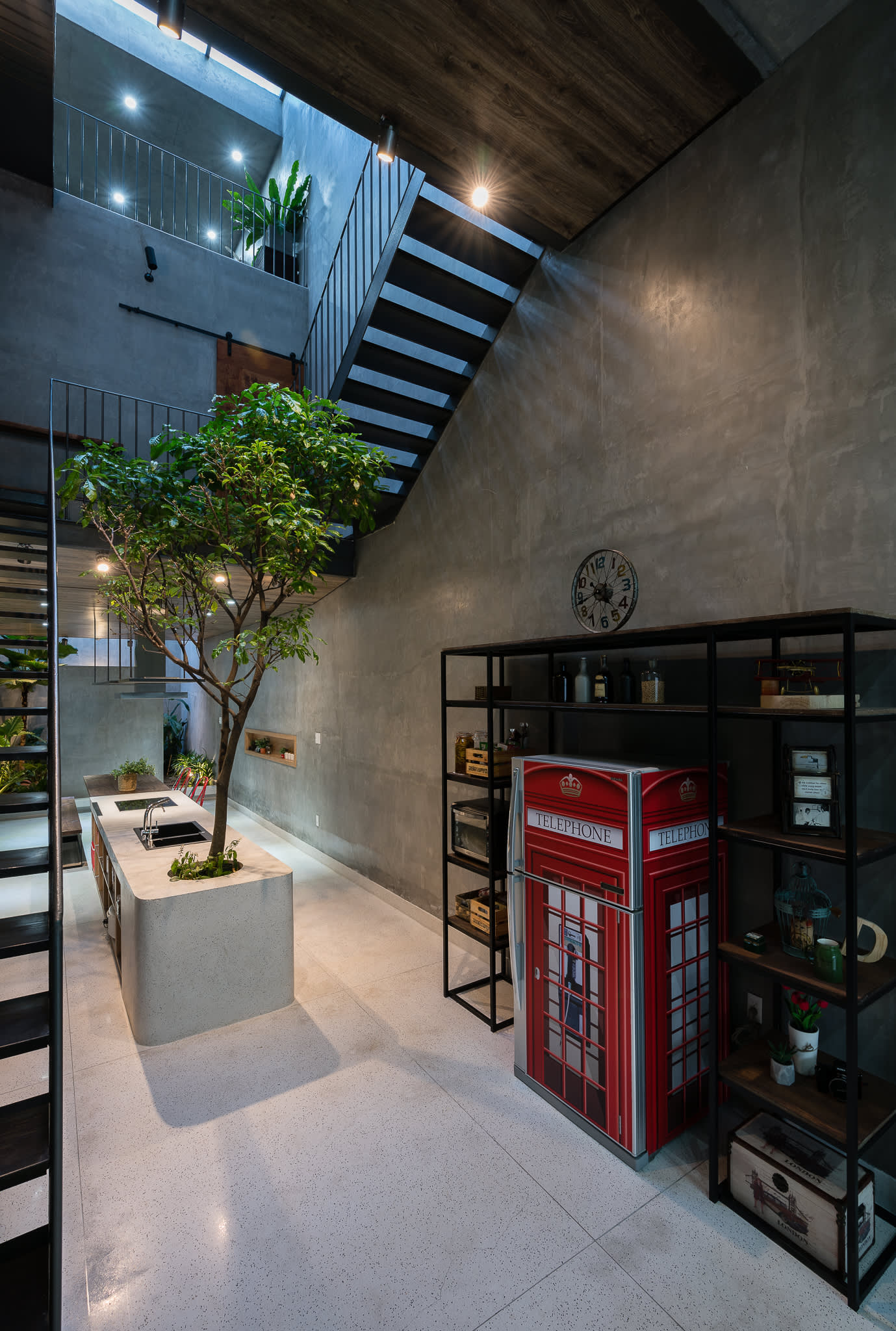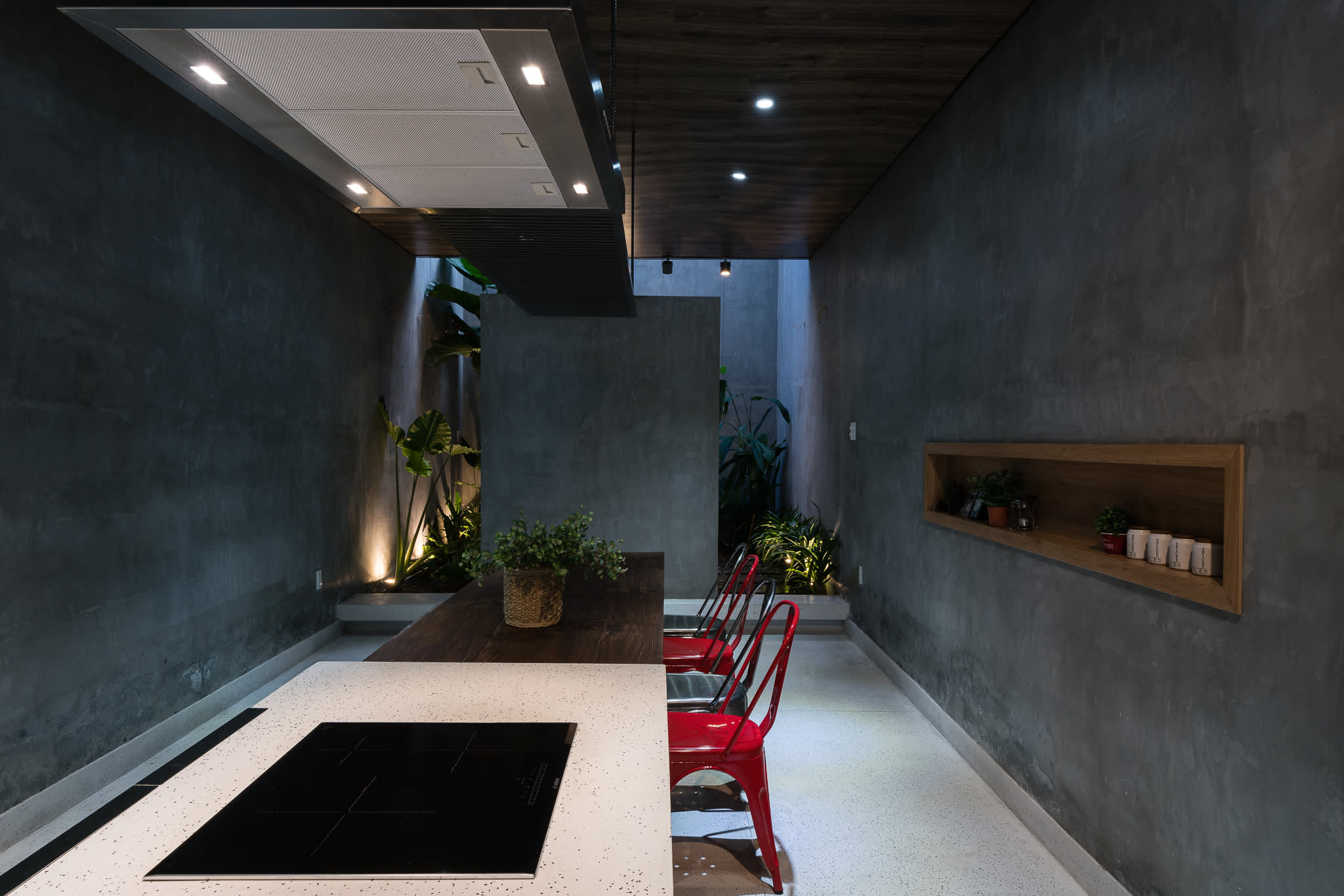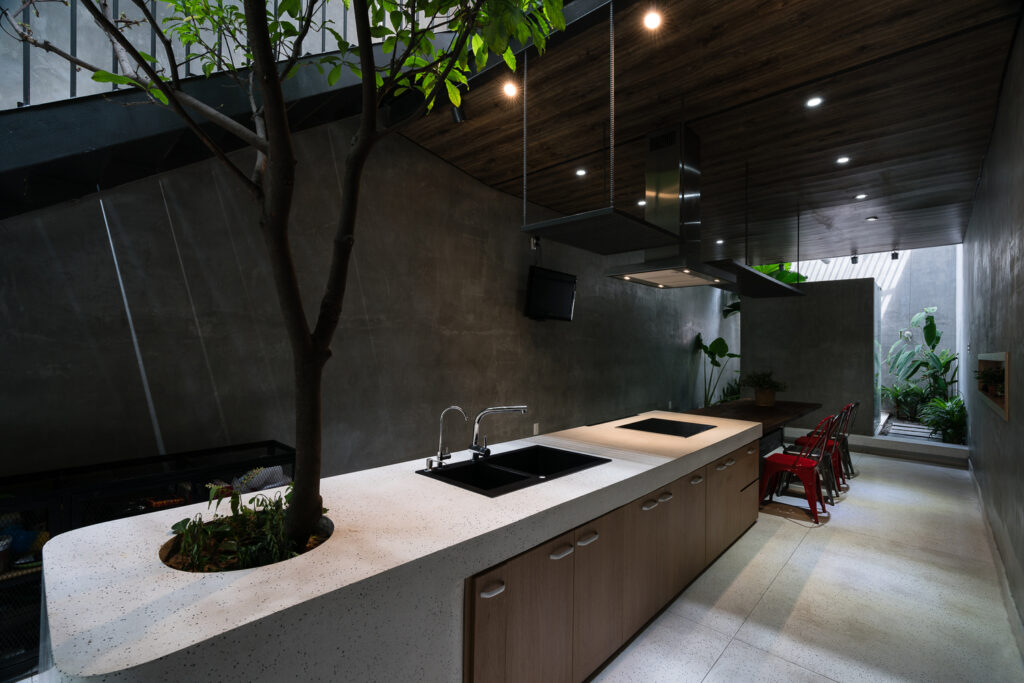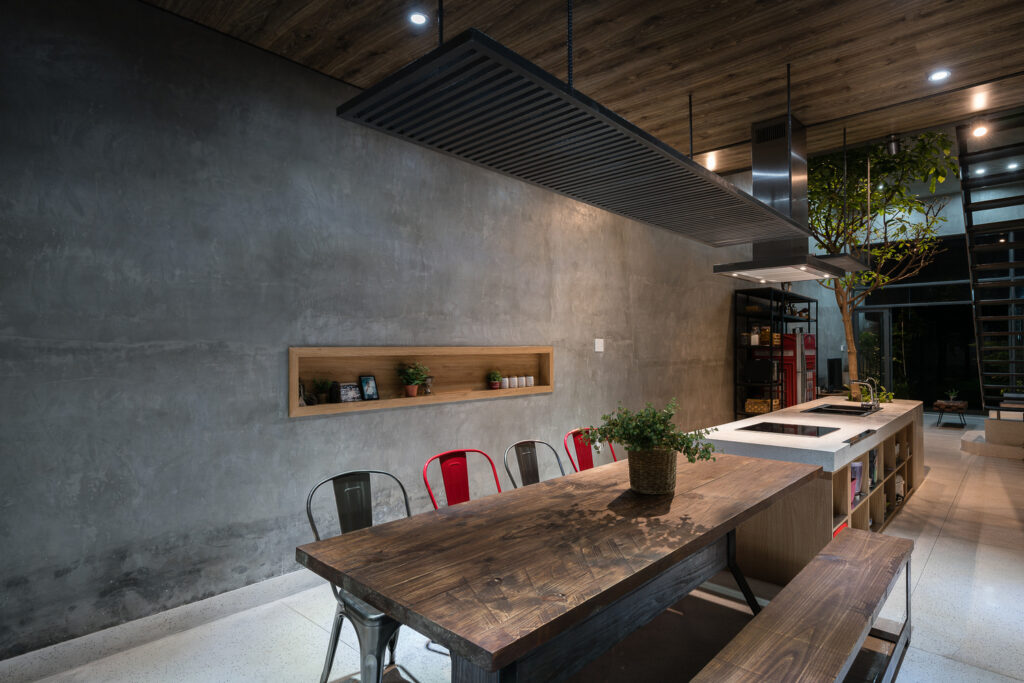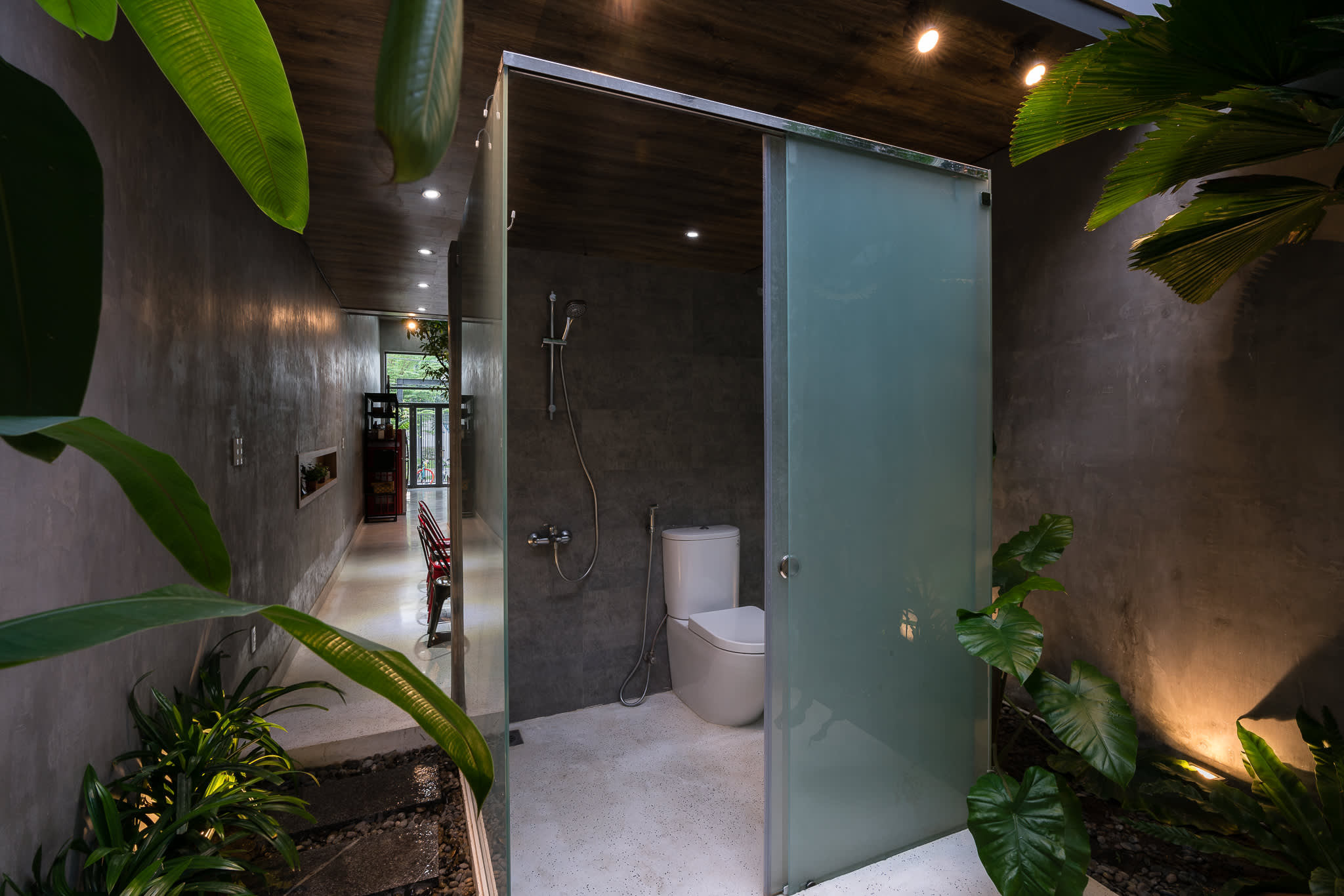 For the mother, she wanted a large kitchen as she regularly entertains guests.  The kitchen is extended and connected to the dining table which was placed in the vertical position of the house. This makes the kitchen look much larger.
Bedroom Area: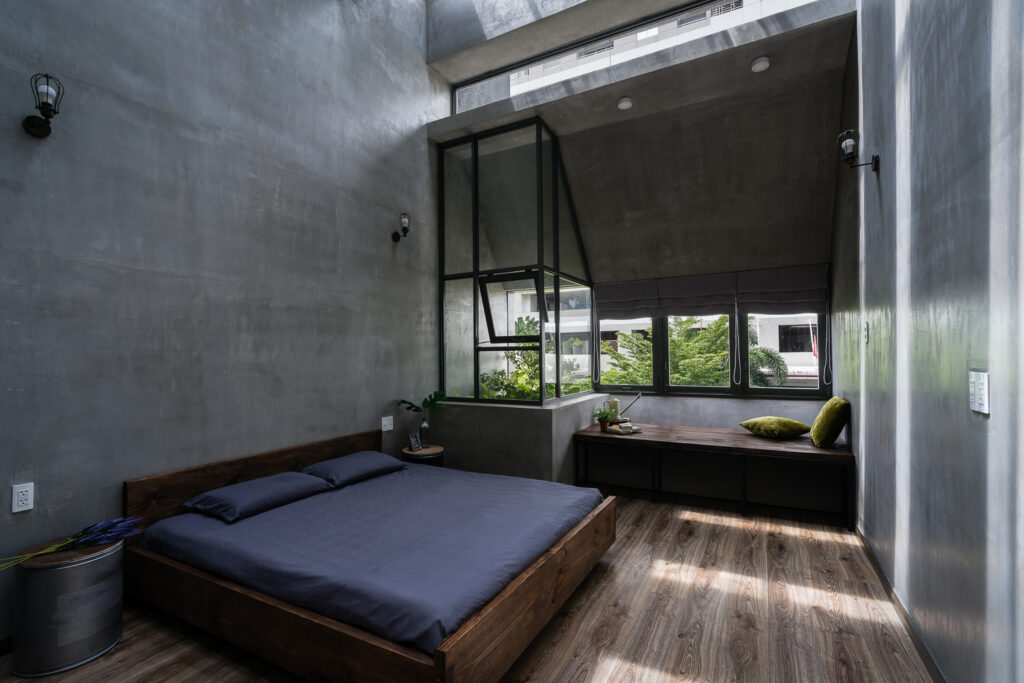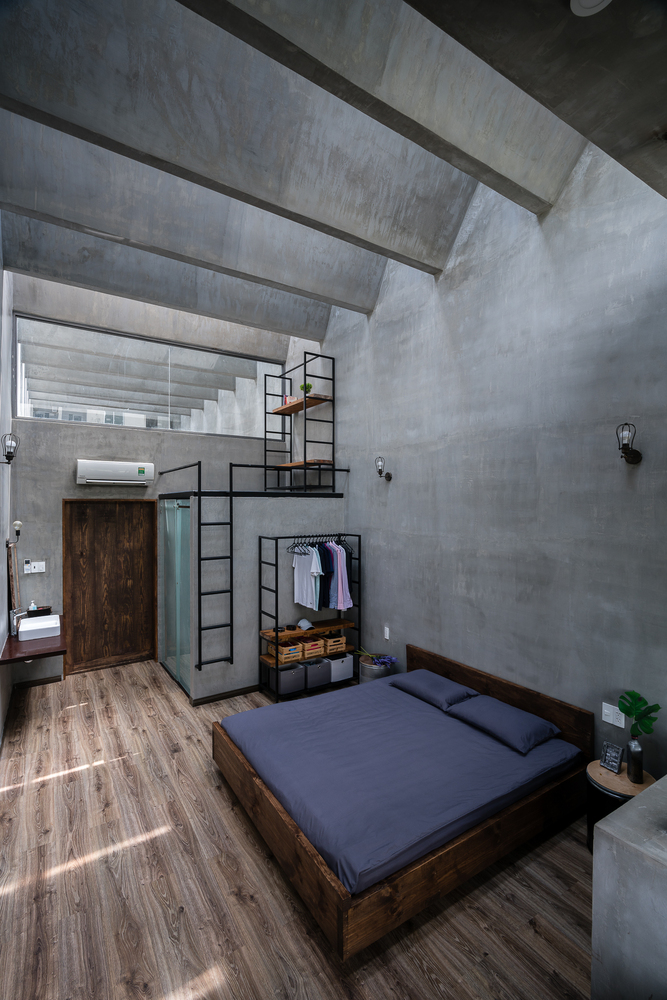 For the master bedroom, the architects incorporated glass panels in front so that they could create some open space. They added gaps directly from the roof as well; so the owner could look at the sky at night or allow the sunlight to filter through and illuminate the home during the day. Quadrilateral crossbars were used and the sides are inclined in the opposite direction of light.
All images taken from 23o5studio unless otherwise stated.
Interested for more amazing house designs? Check out our collection of house design articles now.