Indonesia has experienced rapid urban development in recent years and because of this, the concept of a growing house was introduced to the residents. Also known as a multistep develpment house, Rumah Gerbong created by Studio Sae is a prime example of this as it undergoes several levels of evolution physically and economically.
History: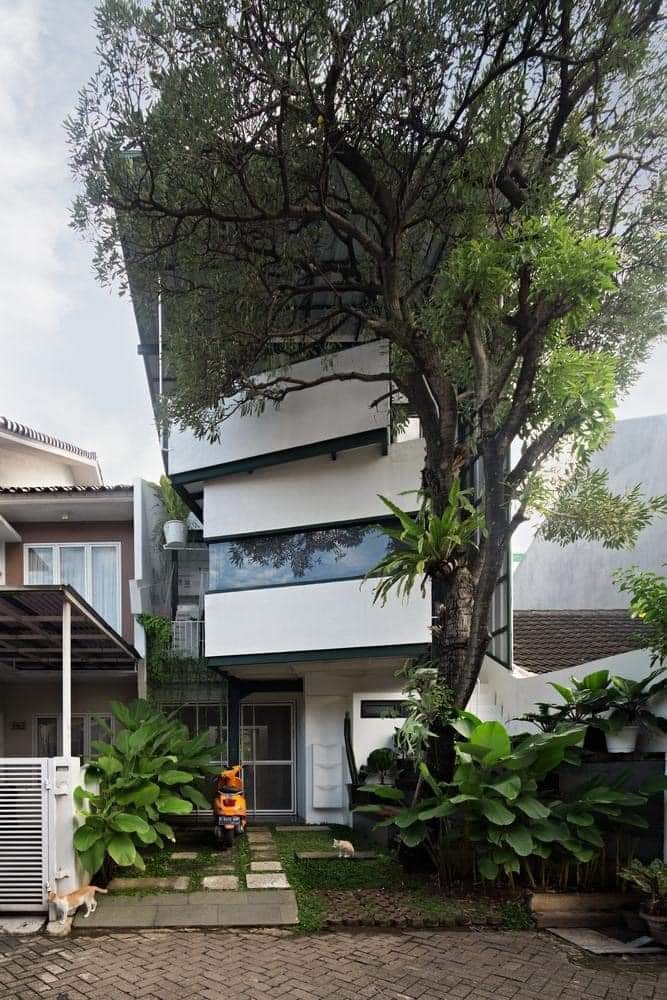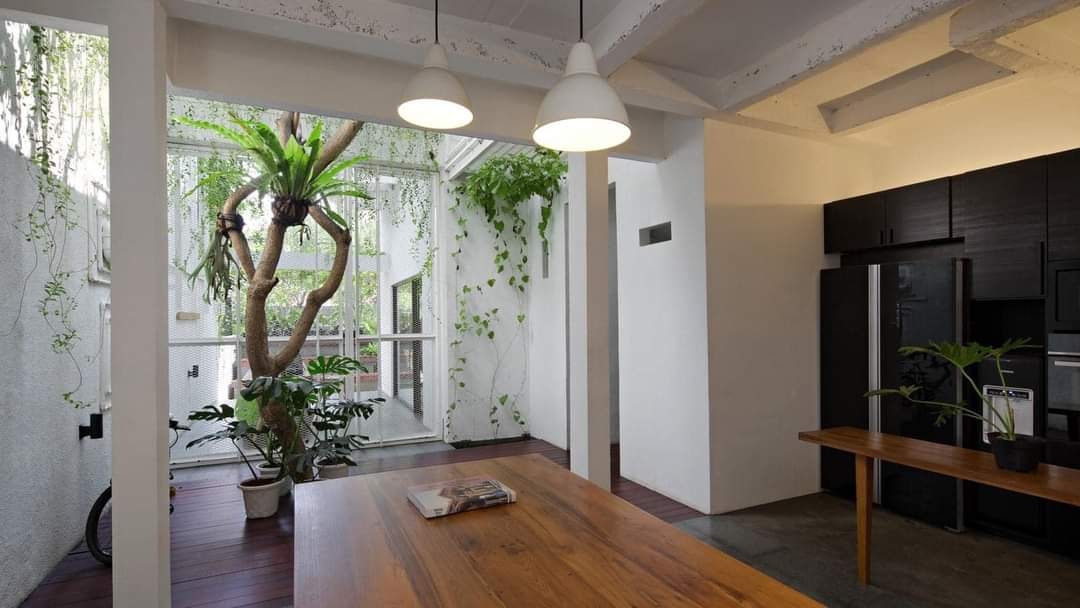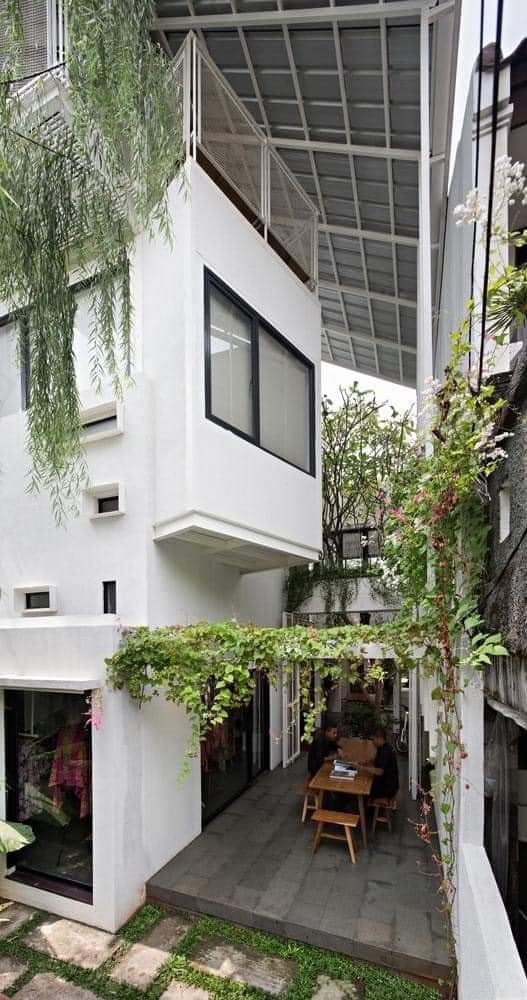 The house was built in 2000 and was bought by a young couple who were looking to start a family. They started from humble beginnings but that changed in 2003 when the couple has their first child.
The husband's business was also growing steadily from the house and so the house was transformed. An additional floor was added while a front area for the public was built. An inner court keeps the back area and upstairs private for the family.
Layout: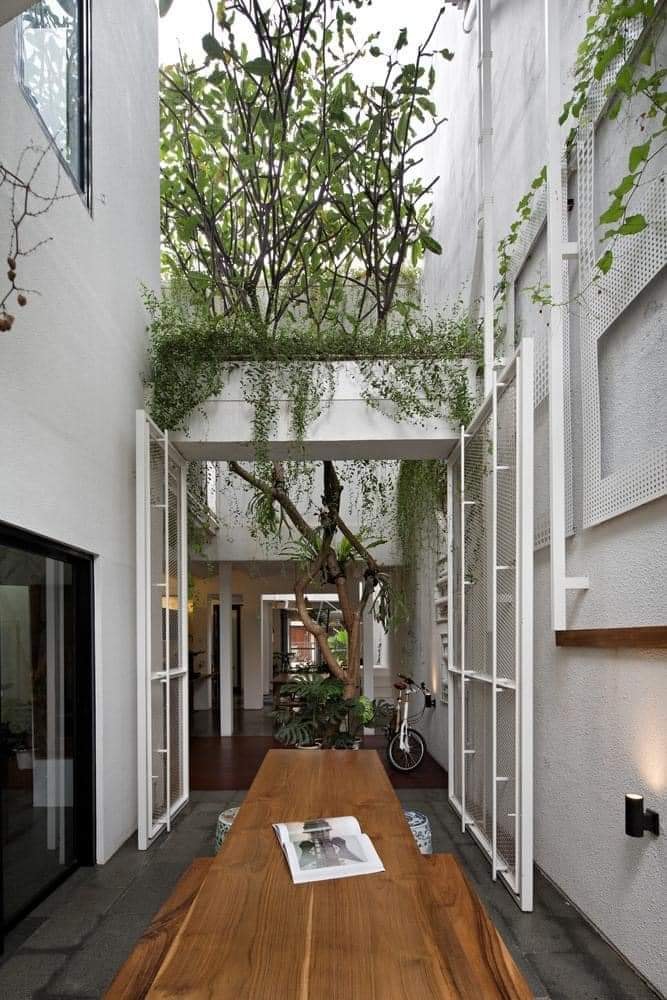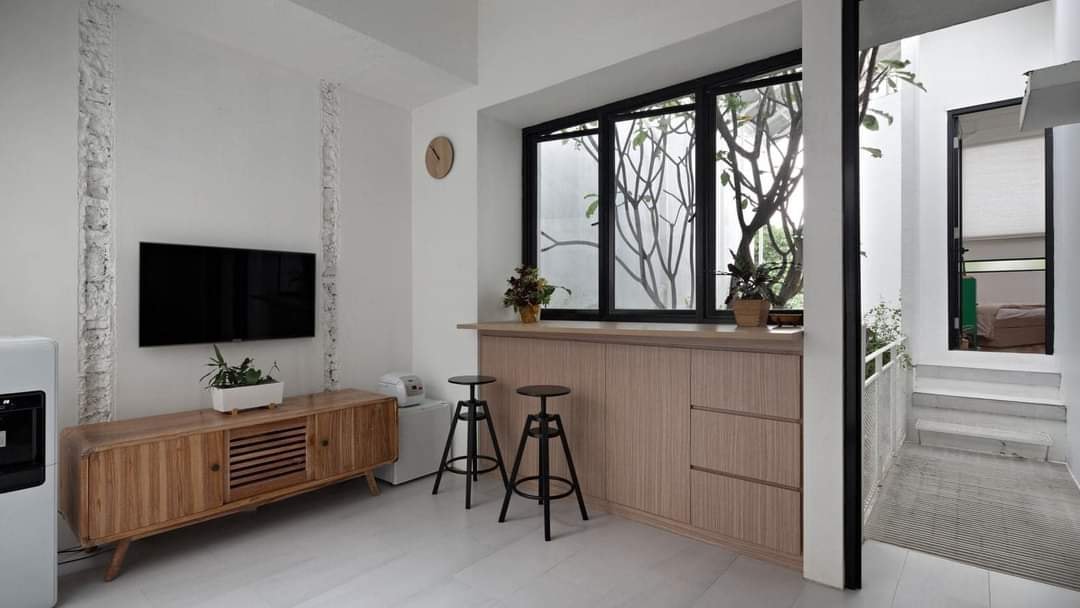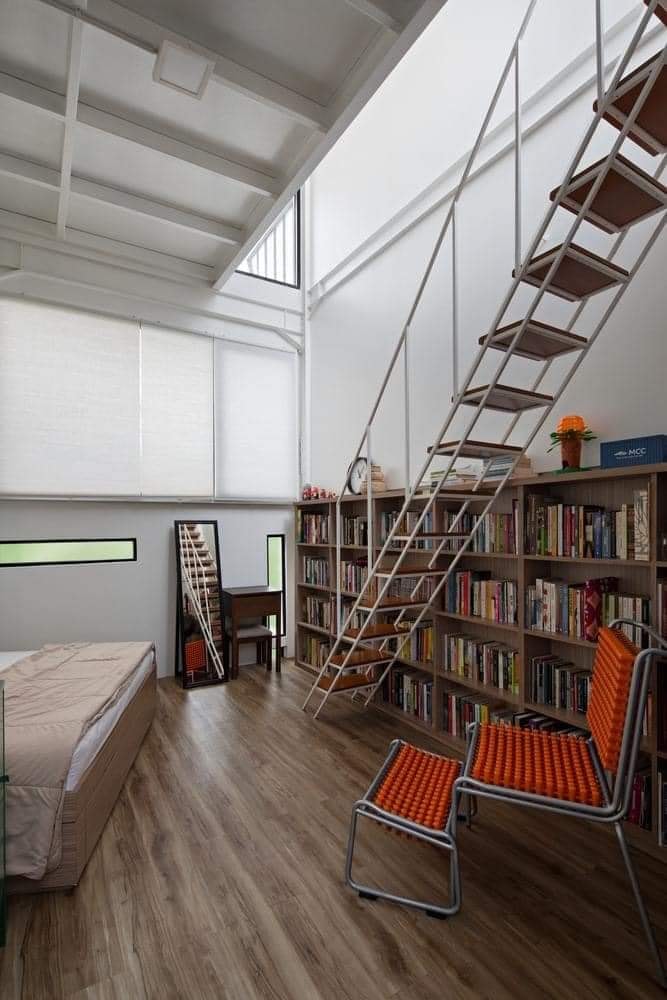 A few years later, the couple managed to buy the neighbouring house behind and they decided to consolidate both of the structures into one, but with two different facades.
In 2016, they started another phase of development based on the growing needs of the family. Rumah Gerbong was divided into three parts: the residential space, the business area which consists of the office and boutique and a social area which comprises the ground and roof floors.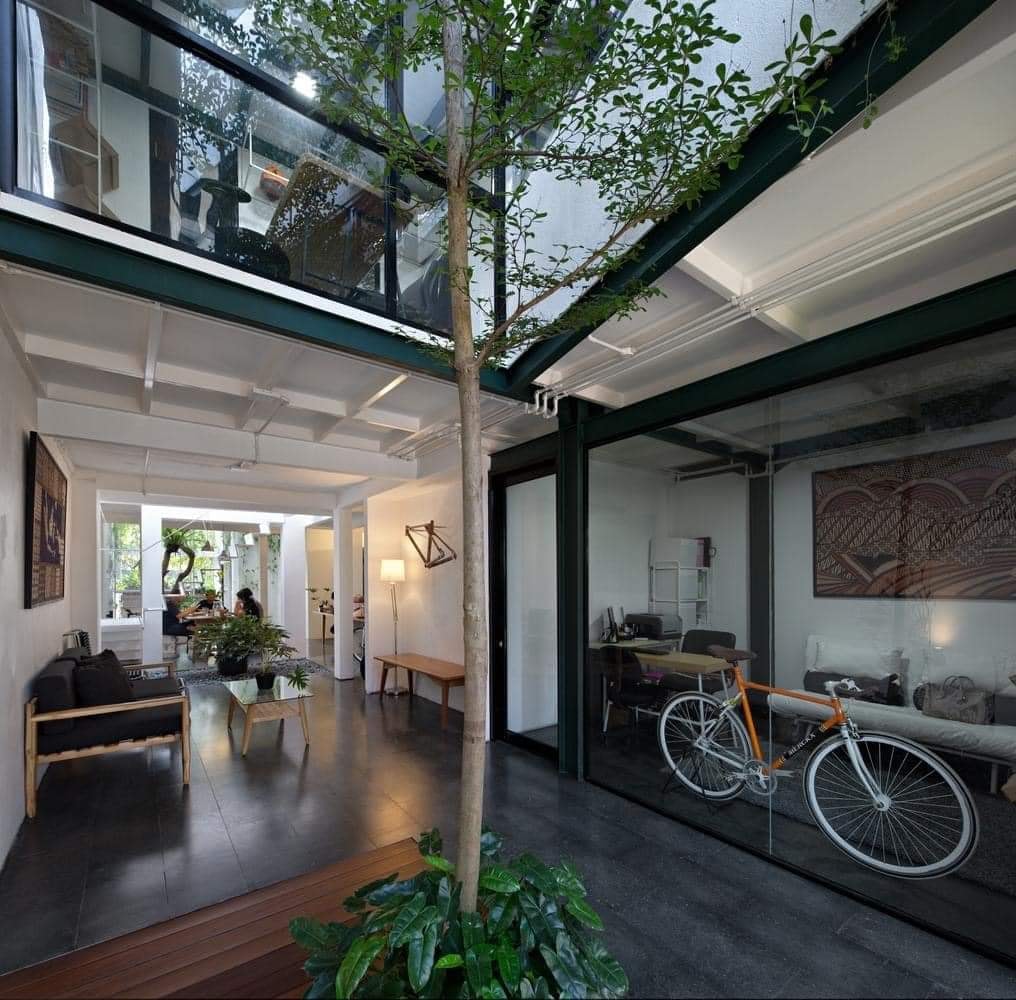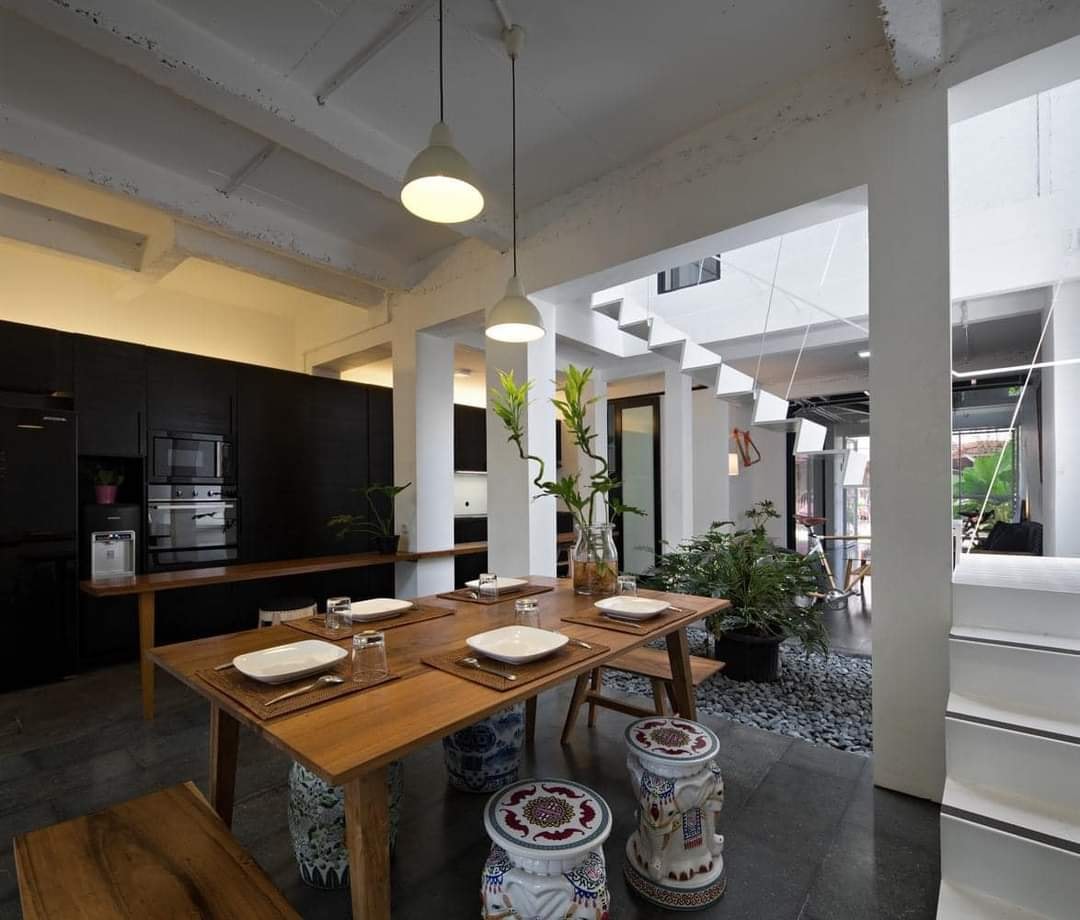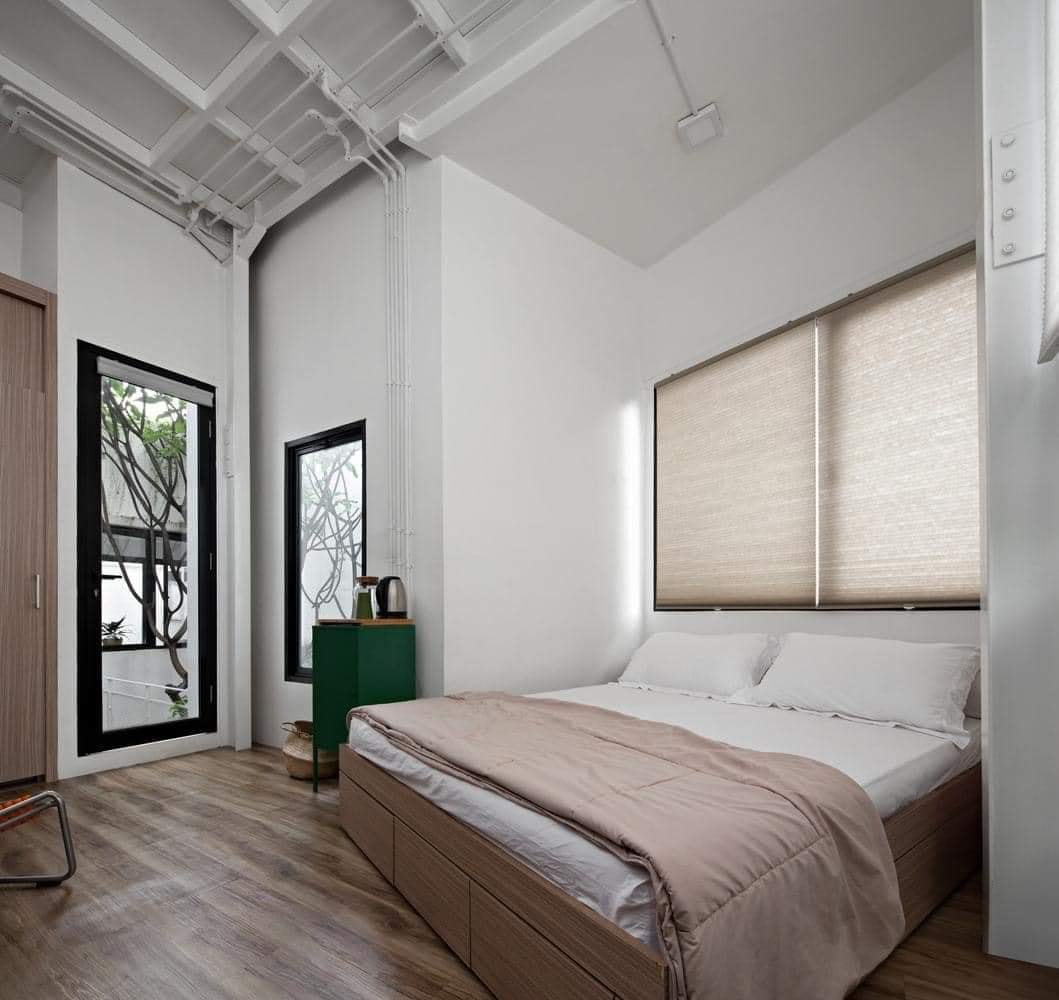 The family decided to add an inner void area to allow for the circulation of air and light while also including some plants to add nature into the home.
Currently, the living quarters which faces the street has one master bedroom, one bedroom, living room, bathroom, reading room, prayer room and service room. The workspace which has the opposite facade also has a mini library.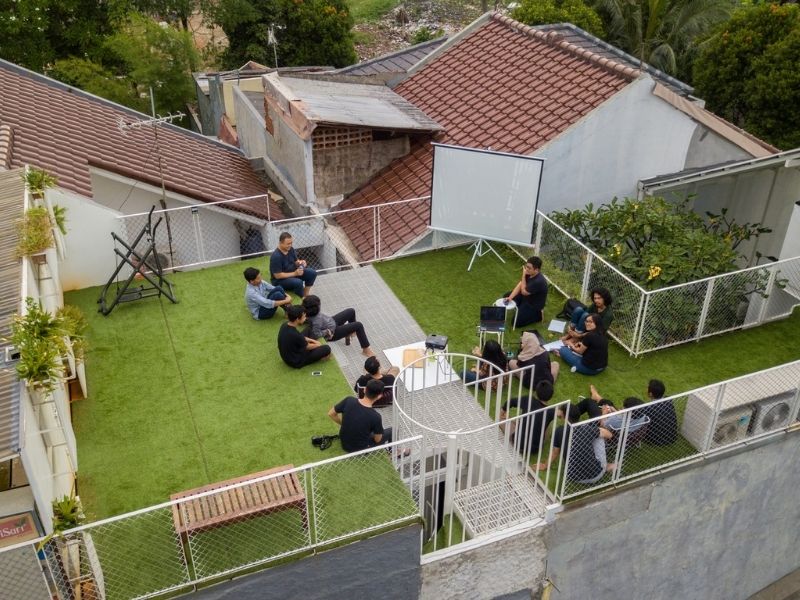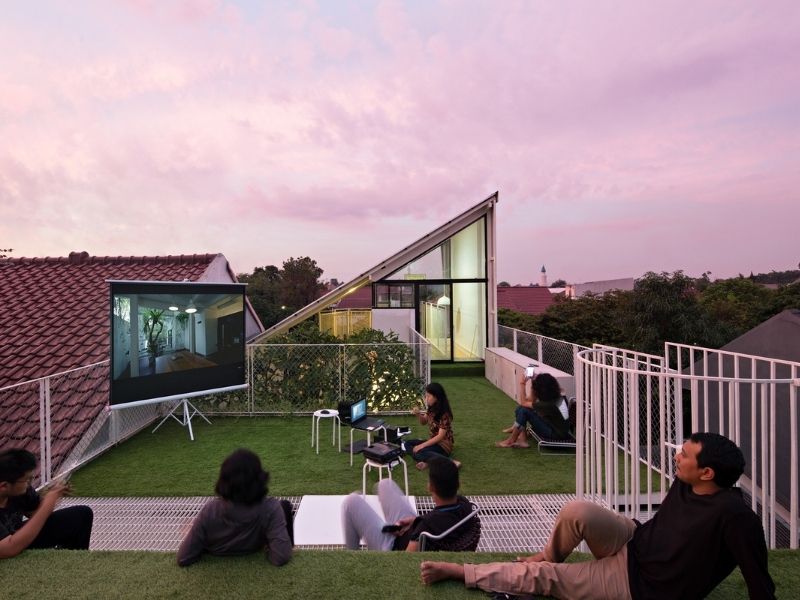 Meanwhile, the social area have a mini amphitheater, public kitchen, living room and an airy rooftop. Lots of plants are found inside the house while the interior decor is very minimalist yet stylish using white and wooden elements.
All images taken from Studio Sae unless otherwise stated.
Interested for more amazing house designs? Check out our collection of house design articles now.