Renovating your home or remodelling your commercial space can be a hassle, as there is a lot of research that needs to be done. However, with the right inspiration and tips from world-class experts, you'll find that it can be a breeze.
Luckily, Southeast Asia's most successful industry trade event, ARCHIDEX is coming to Kuala Lumpur this June 2022 while featuring world-class architects, influential speakers and exhibitors.
You can be sure to find top industry professionals at this illustrious event that can help you out with any architecture or design problems that you have.
Introducing Taiwan Excellence as Premier Partner for ARCHIDEX 2022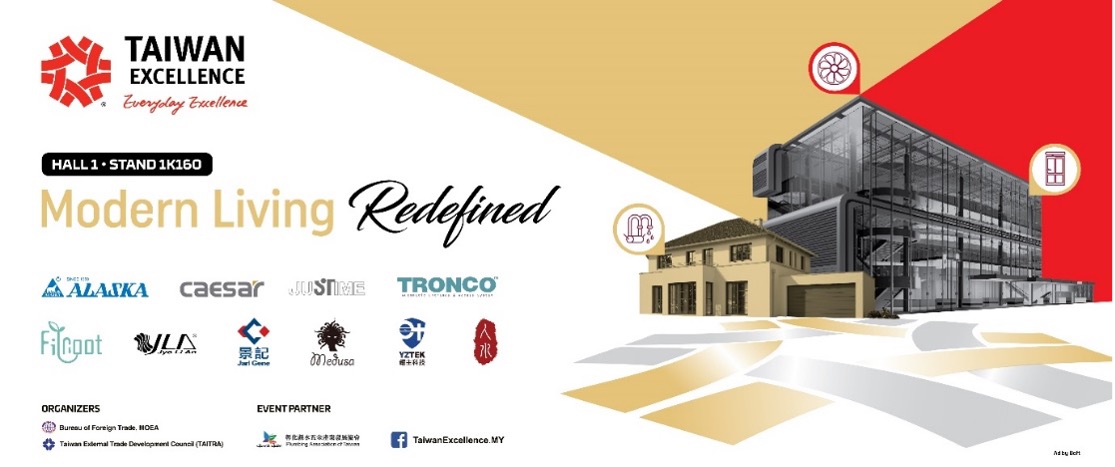 That's not all, ARCHIDEX's premier partner, Taiwan Excellence will also be participating in this event that will be held from 29 June 2022 to 2 July 2022 at the KL Convention Centre.
In case you didn't know, if a product has won a Taiwan Excellence Award, it means that it is truly a game-changing, outstanding piece that'll bring value to your everyday life.
Established by Taiwan's Ministry of Economic Affairs and Taiwan External Trade Development Council, these annual awards are given out to encourage Taiwan businesses to incorporate innovation and value into their products.
The winning products undergo a stringent selection process based on four criteria: R&D, design, quality, and marketing and are evaluated by an international panel of judges.
The Taiwan Excellence Pavilion will be located in Hall 1, booth number 1K160 while showcasing the theme, "Modern Living Redefined".
Expect to see 10 award-winning brands featuring the latest smart technologies, renovation materials and exciting home and commercial solutions.
This year, the cream of the crop for Taiwan Excellence is Jye Li An and Caesar, two brands that have created award-winning products that are grabbing the spotlights in this amazing event:
1. Jye Li An Technology Co. Ltd.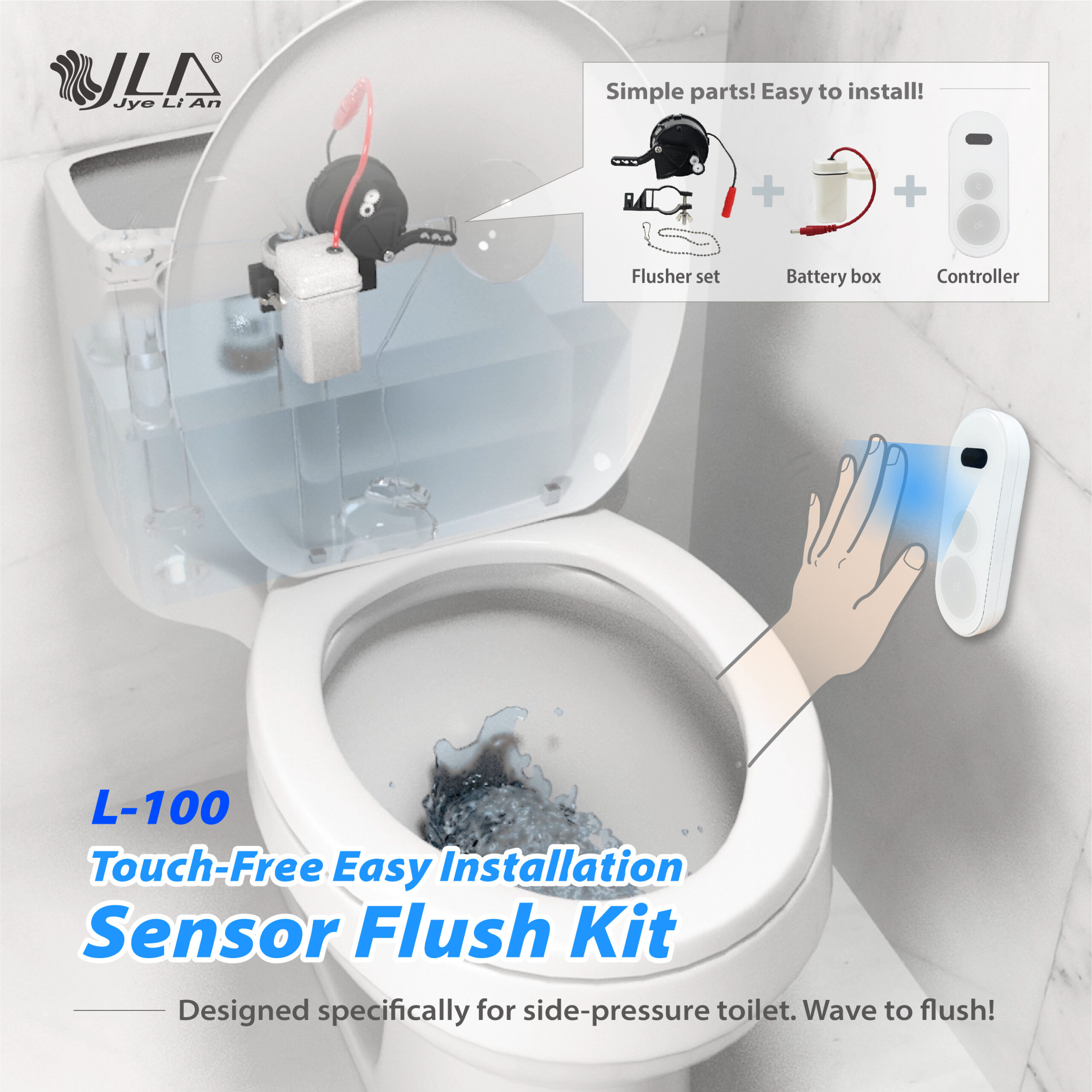 Jye Li An, also known as JLA,  has been specialising in home improvement products and bathroom fixtures for over 30 years. This company focuses on product quality and has researched extensively on user-friendly products that are integrated with smart technology. They hope that the developed products will make life more convenient and enhance the quality of life for the consumers.
With these in mind, JLA has created the award-winning Touch-Free Easy Installation Sensor Flush Kit L-100 that can be seamlessly integrated with your existing toilet.
Basically, this product is a water-repellent motion control flushing system but what makes it unique from others in the market is that it is specially developed for the elderly, the infirmed and people with limited mobility.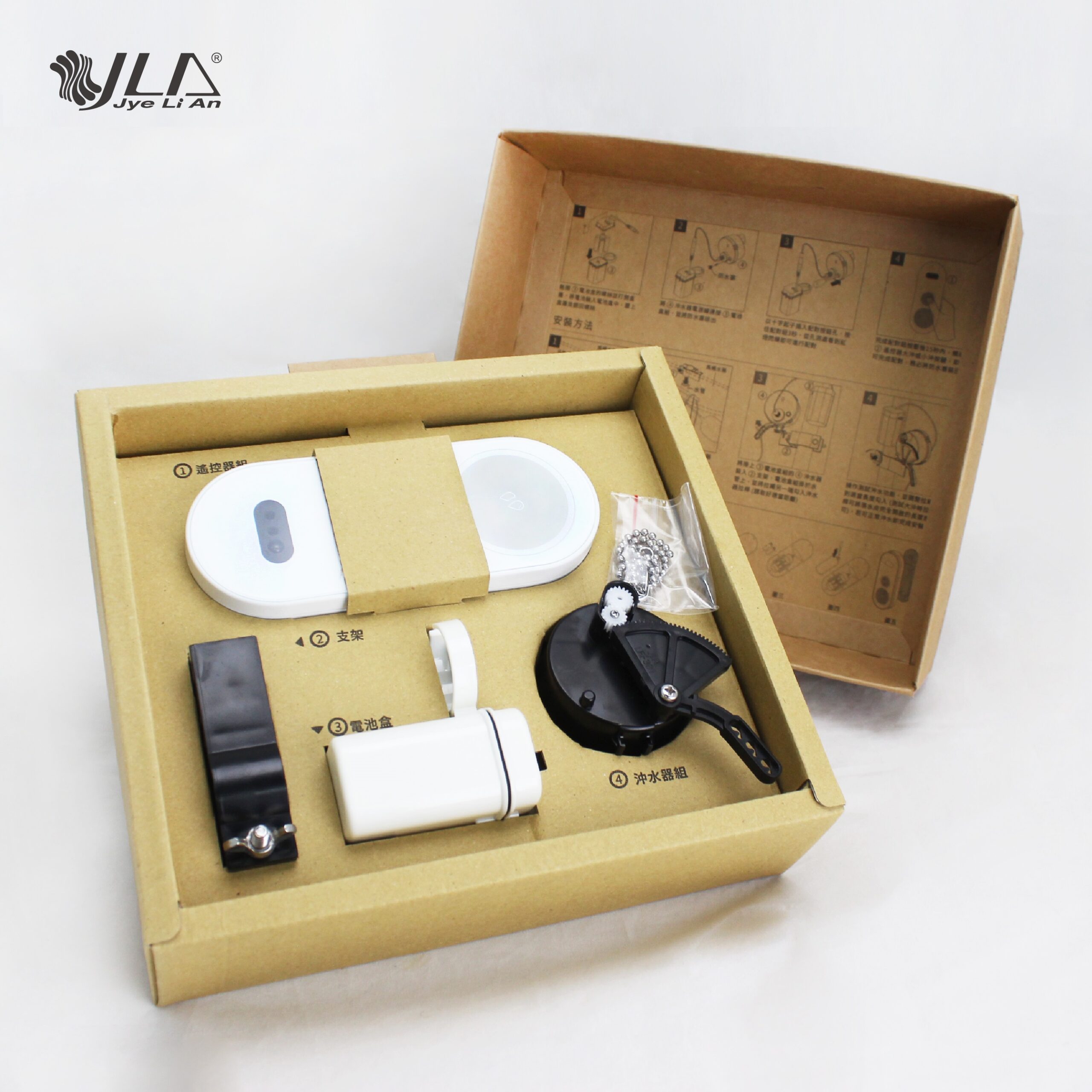 This flushing kit consists of only three parts – the flusher set, battery box, and controller. Compatible with most type of side pressure toilet, you can upgrade your flushing system easily to this contactless wave-control system. It is very easy to install and you can do it yourself without needing the services of professionals, allowing you to save on installation costs.
Using only your hand to control the sensor and flush, the contactless system is more hygienic, as you do not need to touch any dirty surfaces. Also included with this flushing system is a remote control that is detectable from up to 10 metres, so you can place it almost anywhere in the bathroom, making life much easier.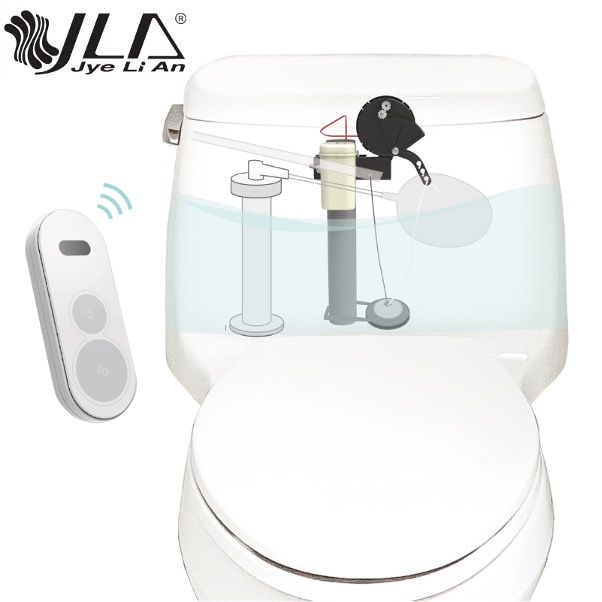 In addition to this award-winning flushing kit, JLA has other smart bathroom equipment such as the Bathroom Ventilation Heating Dryer Fan, Bathroom Ventilation Fan, Automatic Urinal Flusher, Automatic Faucet, Hand Dryer, and Remote Cloth Hanger.
At ARCHIDEX 2022, JLA and its innovative products will be on display, so you can enhance your bathroom with style.
2. Caesar (Sanitar Co. Ltd.)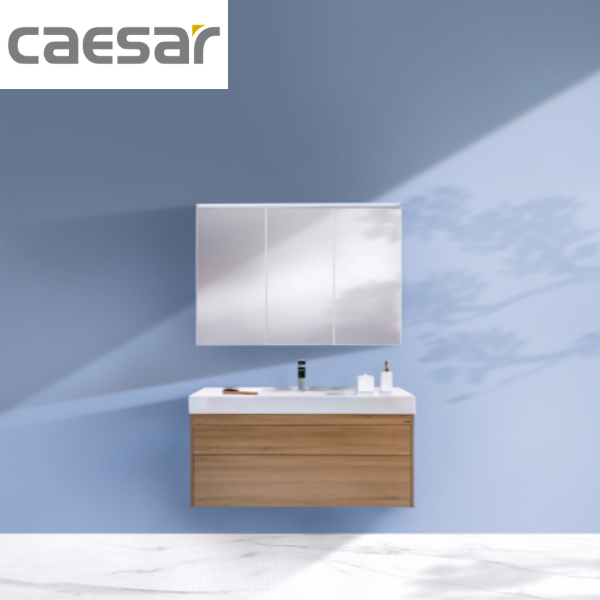 Founded in 1985, Sanitar Co. Ltd. manufactures a complete range of world-class bathroom products such as sanitary ceramic, faucets, acrylic bathtubs, and bathroom cabinets which are branded as Caesar.
Throughout the years, Caesar has developed bathroom solutions that are extraordinary by combining superb design and leading manufacturing techniques.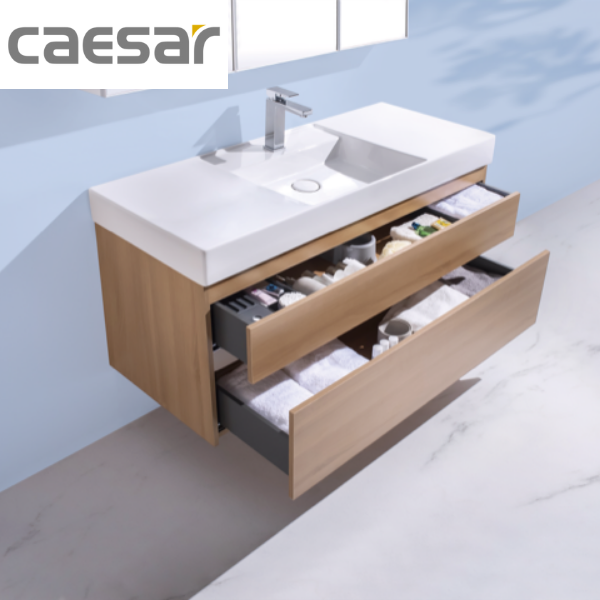 As part of Taiwan Excellence, amongst their most striking products are the Fine Fire Clay lavatory, bathroom cabinets and fashionable faucets which are marketed through their local partner, Top Idea Sdn Bhd to help you transform your bathroom.
Their lavatory manufacturing technology is unique in Asia, as they can produce lavatories measuring 1 metre in length.
Moreover, Caesar has various patented heavy-duty cabinet drawers hinges that remain steady even when the drawers are fully extended so you can store more items without worry.
If you're interested in remodelling your bathroom, make sure to check out the Taiwan Excellence Pavilion in ARCHIDEX 2022, as they will showcase their products there.
However, if you're unable to visit ARCHIDEX 2022 but still want to check out Taiwan Excellence's products, you'll be glad to know that they are having virtual product walkthroughs.
Register for Taiwan Excellence's 2 Online Product Talks
Taiwan Excellence will be holding two online product launches on 30 June 2022 and 1 July 2022. Register here.
June 30 (Thursday) 2.00pm: 2022 Taiwan Excellence Online Product Launch- Kitchen & Sanitaryware
July 1 (Friday) 11.00am: 2022 Taiwan Excellence Online Product Launch- Interior & Building Creations (featuring Jye Li An's products)
For more information, please visit Taiwan Excellence's Facebook page and website.