In your living room, it's important that you have the right seating options and a comfy sofa is something that completes this space. This is why you need to choose the right one for your home. However, since there are plenty of choices for you out there, we'll help you narrow down a few sofas ideas that will look great in almost any home.
1. Modern Luxurious Sofa
This modern sofa adds a touch of glam and sophistication in your living room which is good for even small or big homes. You don't need much decoration in this home as the sofa is the focal point but yet, it is not overpoweringly flashy.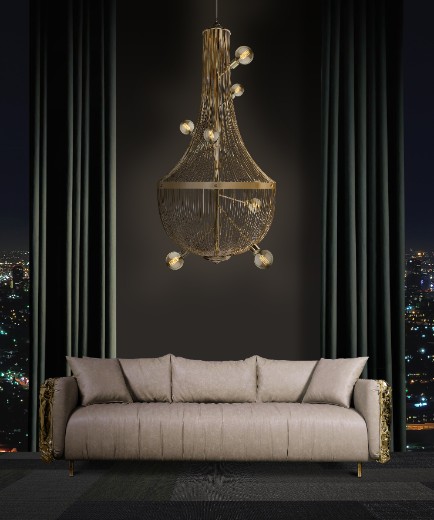 2. Elegant Velvet Sofa
For those who want their home to look upscale and grand then you should go for this style as it looks really stylish. It has a velvet fabric for extra comfort on lazy days but looks stunning in a simple or plush living room.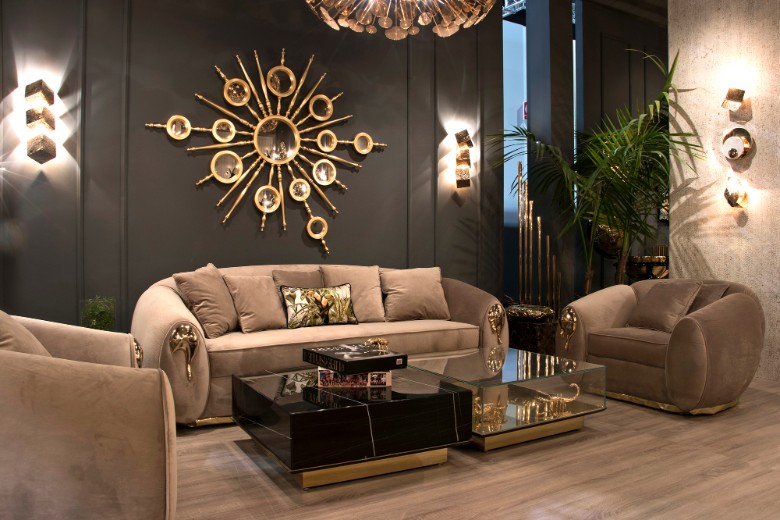 3. Bright & Bold Sofa
In this minimalist living room, one of the outstanding pieces of furniture has got to be the sofa, which is in a vibrant colour that is instantly eye-catching. Make sure the rest of the decor is more simple so that the sofa can be the centre of attention.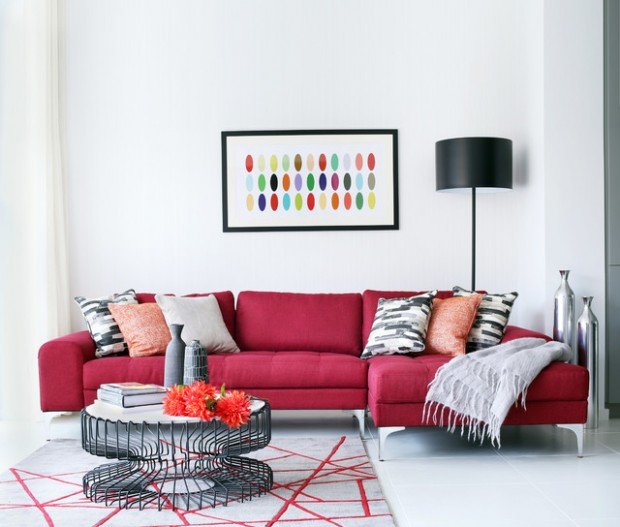 4. Neutral-Coloured Sofa
In this huge living room, the sofa looks more outstanding in a deep brown colour that is aesthetically pleasing. It can fit almost any colour palette as it is a neutral colour so don't be afraid to decorate it according to your taste.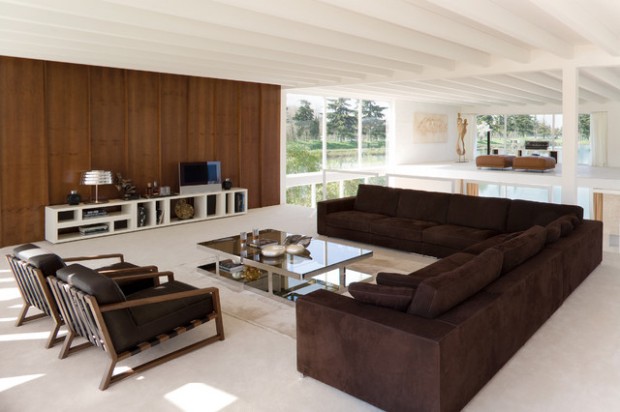 White is a classic colour that will never go out of style so you can use it any style depending on your choice of style. This basic sofa goes well with anything and you can jazz it up with some colourful throw pillows and other accessories.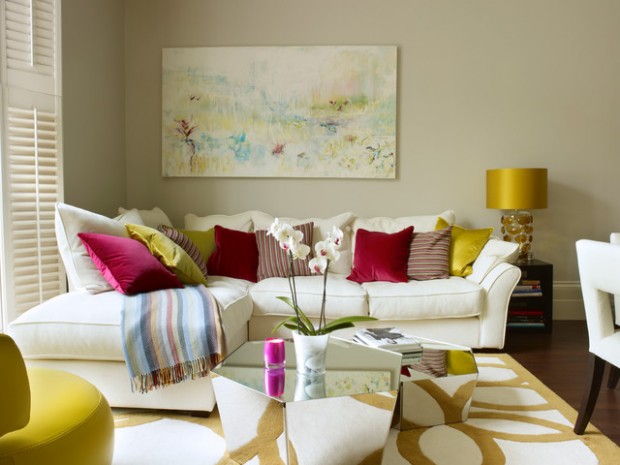 6. Quirky Sofa
Amazing sofas ideas don't have to be the traditional boxy shape that you know, instead, you can mix and match different shapes in your home just like this one that has various shapes. The main sofa is a curvy shape that looks unique and creative.