In case you didn't realise, Hari Raya is approaching and if you haven't started getting ready for it, then you better do so. During Hari Raya, Malaysians will gather at the houses of loved ones to enjoy yummy festive dishes such as rendang, ketupat and more. It's also the time for fellowship, bonding and since it's Hari Raya, to celebrate the end of Ramadan for Muslims everywhere.
In other words, if you plan to host an open house during this festive season, then make sure both your food and your home are ready for your guests. Below, we list out some great decor ideas to get you started on decorating your home to make it Raya-ready.
1. Brighten up your home with ketupat lights
Hari Raya isn't complete without ketupat on your table; in fact they are so ubiquitous that you can even decorate with them. Hang them outside or inside your home to create a festive and welcoming atmosphere for your guests to admire. In addition, they will look really cute as well and instantly give your home a literal glow-up. Look for ones with low power consumption so your electricity bills won't be too expensive and you can be more environmental-friendly at the same time.
2. Dress up your walls with some wall decorations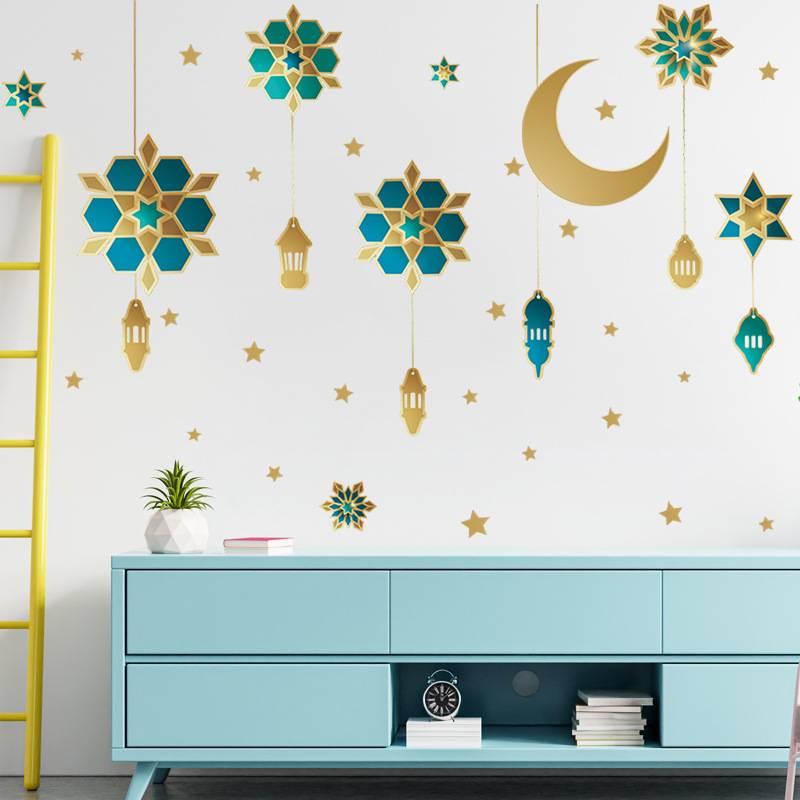 One of the most used areas in your home when your guests come over will definitely be the living area, where they will sit back and relax on your comfy sofa. Hence, it's important that you have the right backdrop for it. Even if you don't have time to do much, you can hang up some simple decor on your wall such as sticker murals or festive bunting flags. These will go a long way to making your home look more beautiful and festive. Plus, your guests can take photos using the mural as the backdrop for an instant insta-worthy photo opportunity right in your home.
3. Light up your house with pelita raya buluh to receive blessings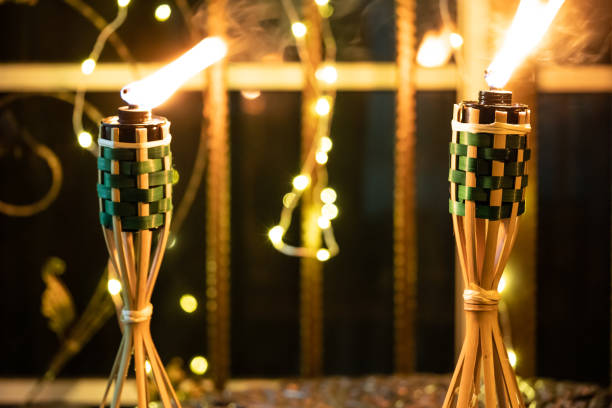 These beautiful pelita raya buluh or bamboo oil lamps will make your house look festive, especially outside. You can even arrange them as a lighted guide to your doorstep, paving the way to receive blessings as well. It's a very traditional-looking decoration but will look really gorgeous when night falls and the lamps are lighted up. Your guests can enjoy the fresh night air outside while admiring your stylish decorations.
4. Inject some fresh new colours into your home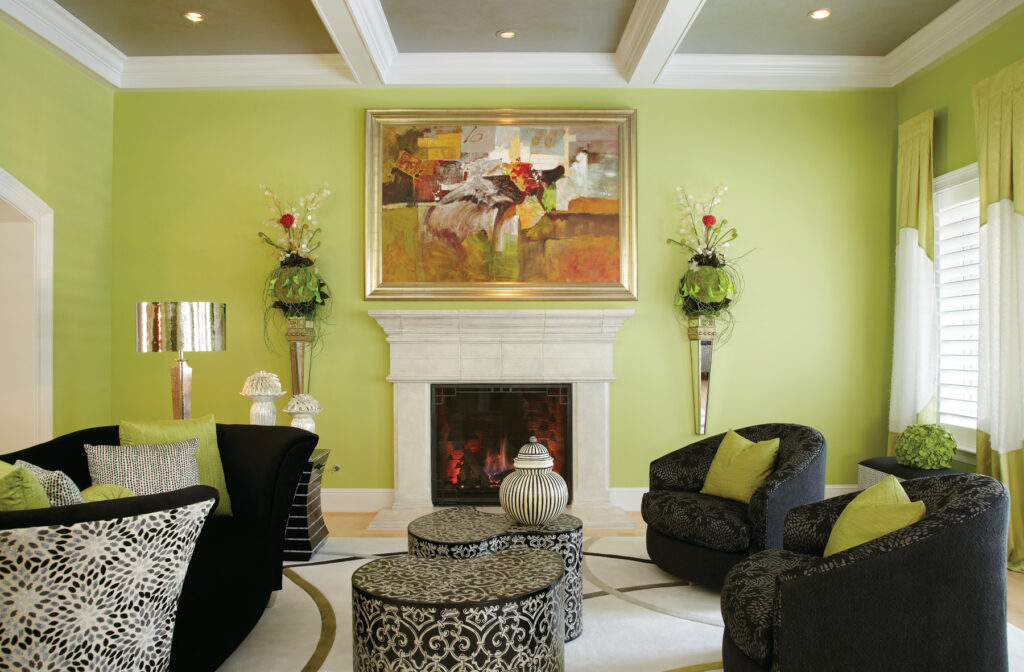 For an easy, stress-free way to jazz up your home in time for Hari Raya, you can consider adding some fresh colours into your home with a new colour scheme. You can decide to do that by painting an accent wall, changing your throw pillow covers or buying a new blanket for your couch. These splashes of colours will make your home look especially warm and inviting. Or if you have the time, go big and repaint all the walls. It will really brighten up your home and make it look brand new with just a coat of paint. A great colour we recommend that will look festive and classic is light green, which will complement your other decor pieces as well.
5. Glow up your tabletop with lanterns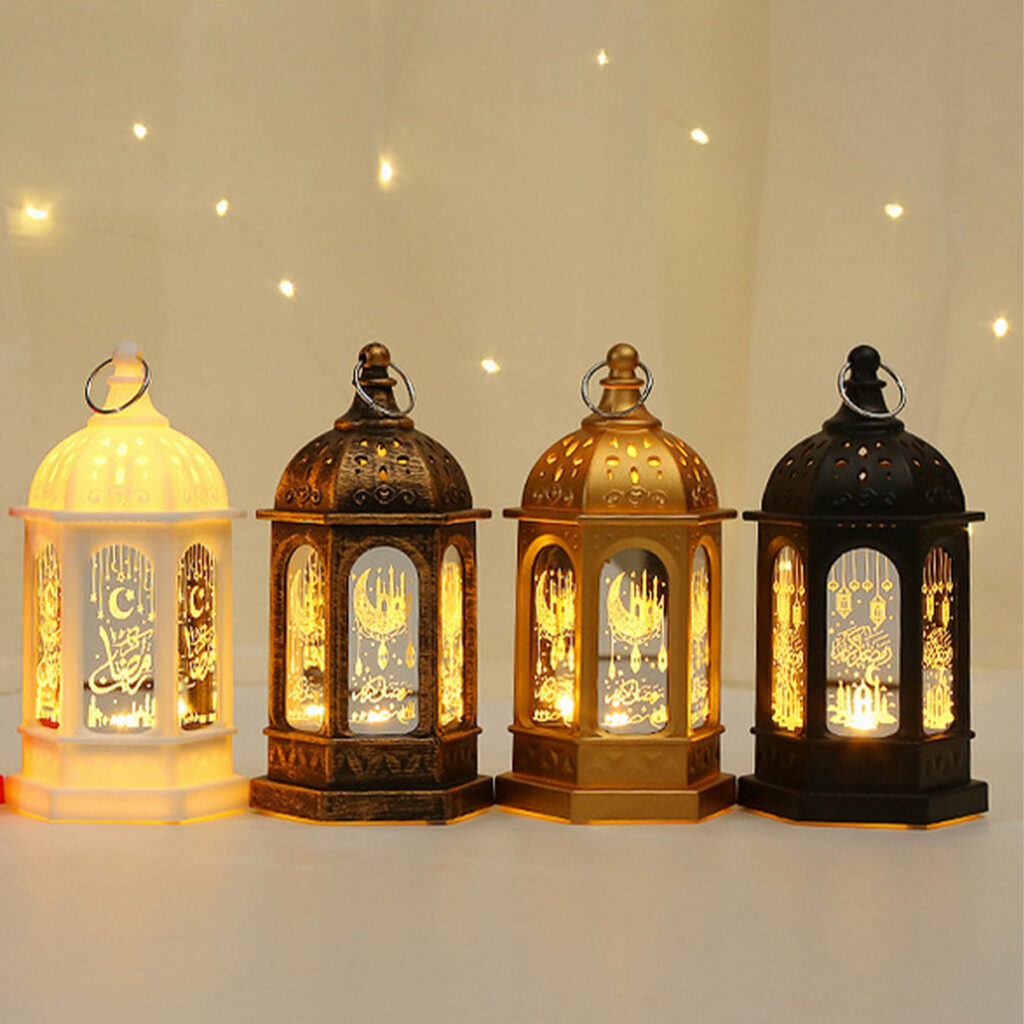 An often neglected area is the table or counters in your home and this is a big mistake. You shouldn't neglect your table tops, as it's a great and easy way to add some festive cheer to your home. Use some pretty tabletop lanterns to adorn areas that are a little bare, such as your dining room and even your kitchen countertop if you have an open-concept kitchen and living area. It will complement your kitchen appliances and make your home look more vibrant, overall.
6. Make your guests feel welcome with a stylish mat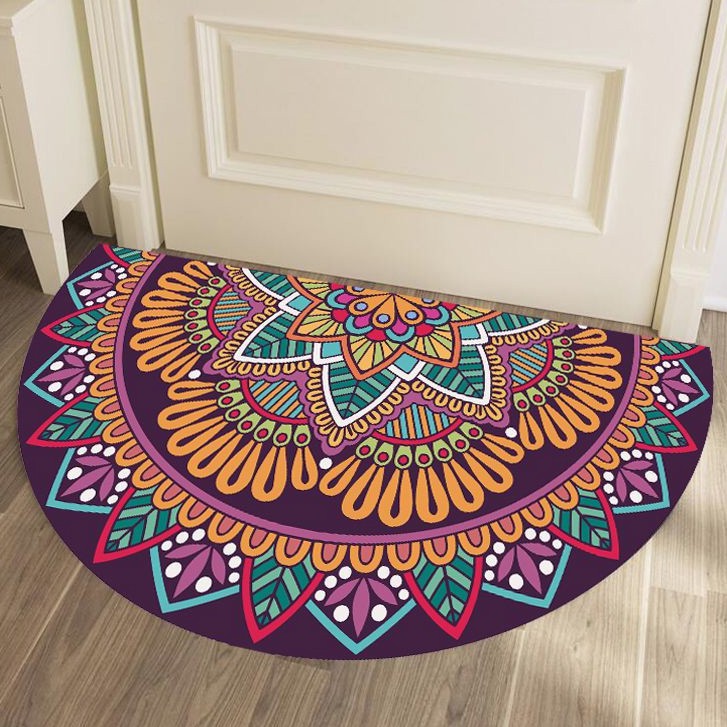 During Hari Raya, one easy way to welcome your guests is by using a festive welcome mat at the doorstep of your home. This will be the first thing your guests see when they arrive at your home. It is an awesome idea which can be used for any type of house as it can be placed outside or inside, depending on the space. It also functions as a place for your guests to wipe their feet so your clean floors can remain spick and span as well as keeping dust and dirt from being brought into your home.
7. Freshen up your home with greenery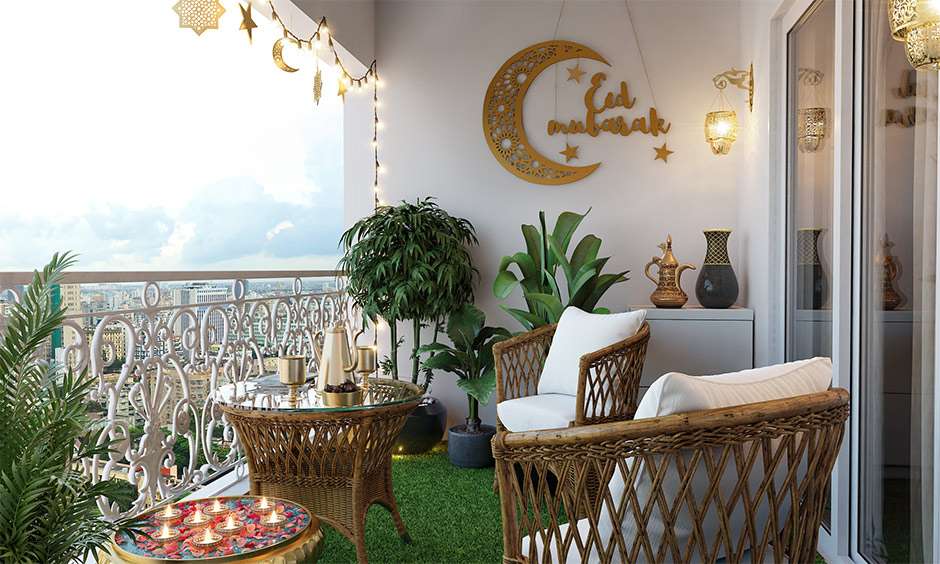 If you don't have any plants in your home yet, then Hari Raya is a good time to start thinking about getting some. Having plants will bring a breath of fresh and cool air into your home and since green is a popular colour choice for Hari Raya, it's perfect as well. It's also ideal as these plants can last long after your celebration when you take good care of them and you can take advantage of this opportunity to start your own little garden at home.
8. Serve your food with pretty trays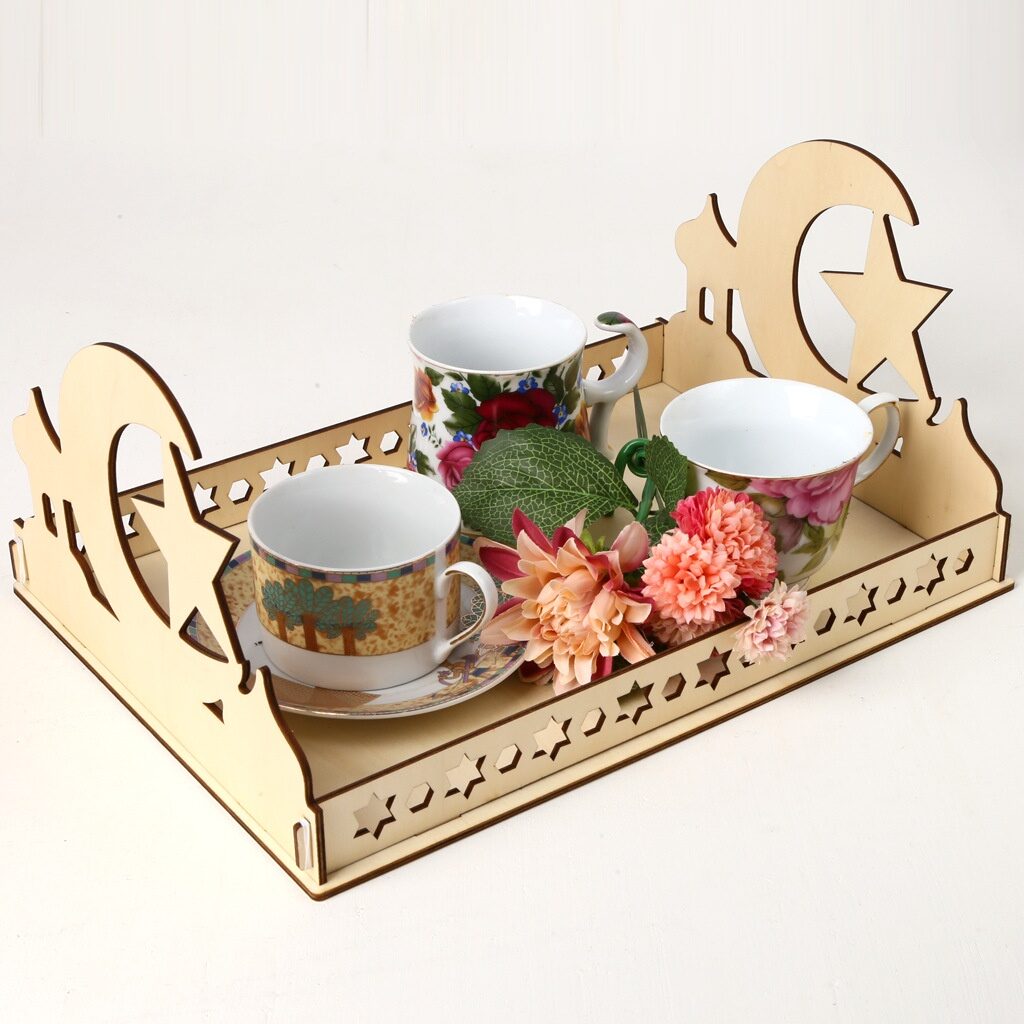 One of the primary purposes of Hari Raya Aidilfitri is to gather with your friends and family while celebrating with lots of yummy food. Instead of going with boring plates and bowls, invest in some beautiful festive trays. You can display your desserts, fruits and snacks in these trays and place them on your furniture which can also work as a photo prop if needed. Add some fairy lights to make it look more exciting and aesthetically pleasing.
9. Dress up your dining table with a table runner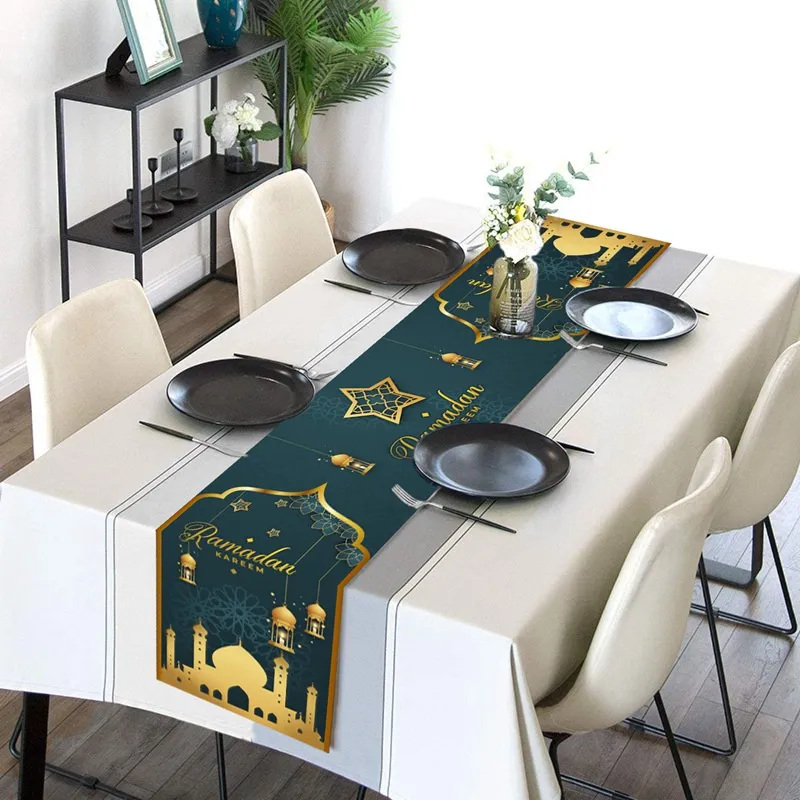 Your dining table is one of the main stars of the show, as this is where you will be hosting all your guests. It is also the place where everyone will be admiring the dishes you have cooked end enjoying the meal together. That's why you should also dress up your dining table with a table runner and it can also act as part of your centrepiece.
Final Thoughts
Hari Raya is approaching fast, so you should take advantage of the time you have to start decorating your house in preparation for your guests. We wish you Ramadan Mubarak and a Happy Eid!