Visualise the best flower pot you've ever seen or used. Can it self-water? Can it move on its own? With the rise in startups and the urge for creative solutions, a number of companies have designed flower pots that are out of the ordinary. These unique pots are also a beginner gardener's dream come true because they were designed to cover most of the basic needs of plants.
1. Boskke Cube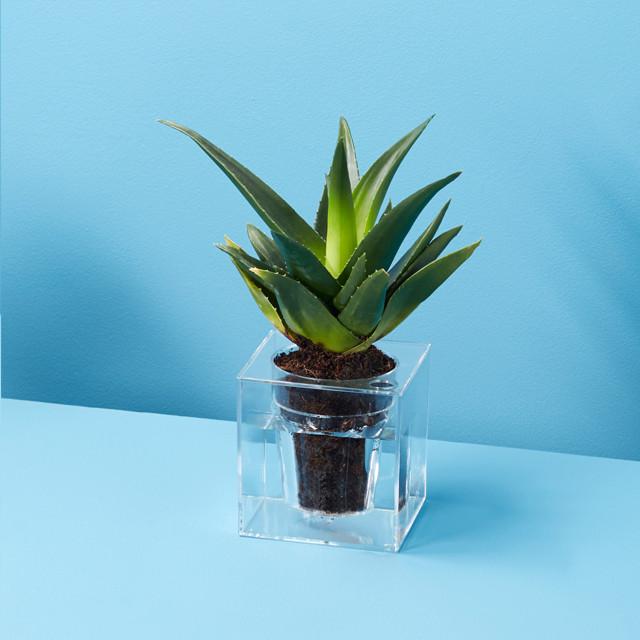 The Boskke Cube is a self-watering planter with a Slo-Flo irrigation technology. The system enables plants to be watered once a month! The transparent cube lets you see the soil, water and roots. The see-through feature makes the pot a unique addition at home and makes a great conversation starter about plants with younger kids at home.
2. Voltasol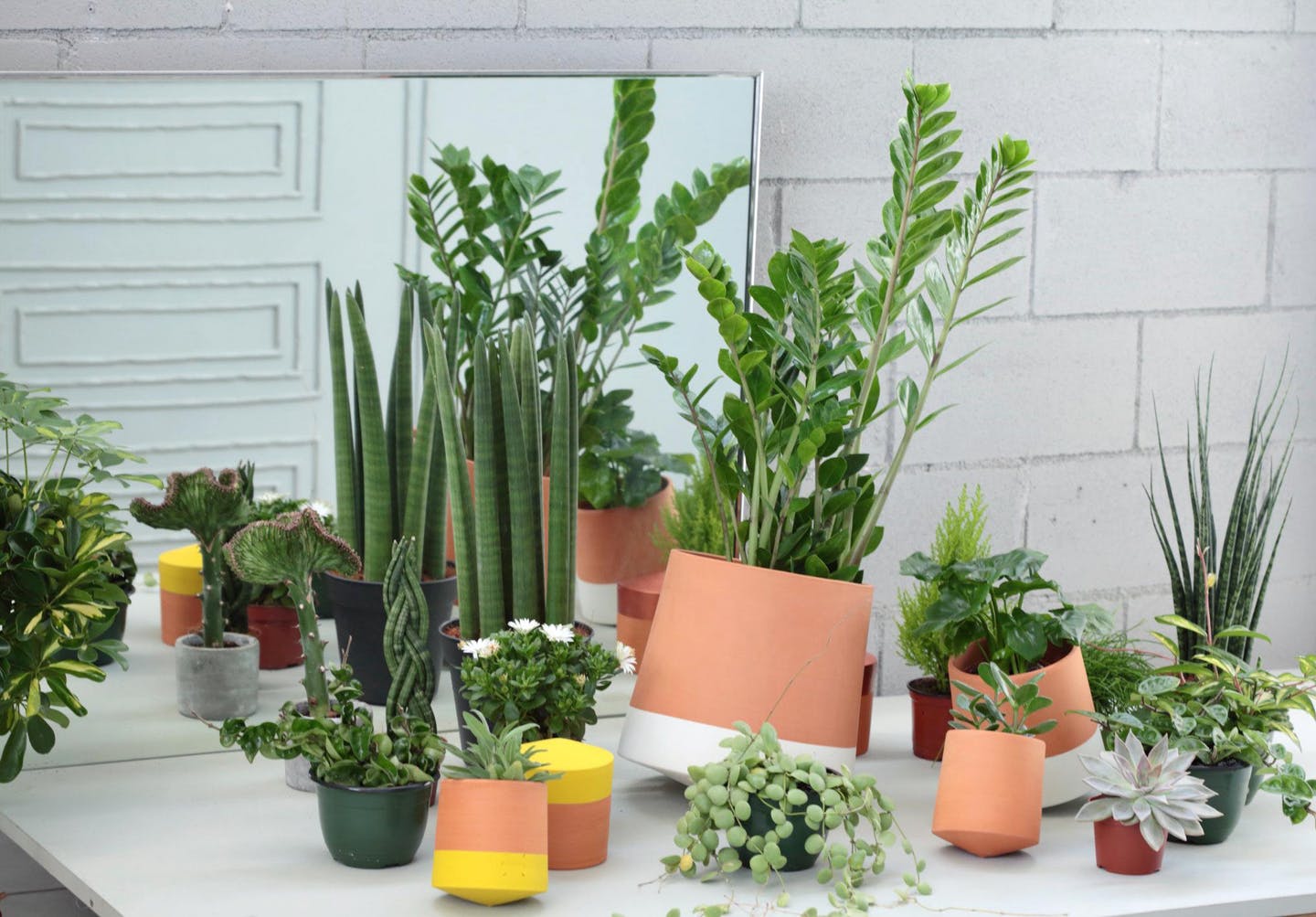 Voltasol pot is designed to move according to the trajectory of the sun. It has a semi-conical base to allow movement so it can move on its own like swaying with the breeze! It'll be like it's an animated pot.
3. Back To The Roots Water Garden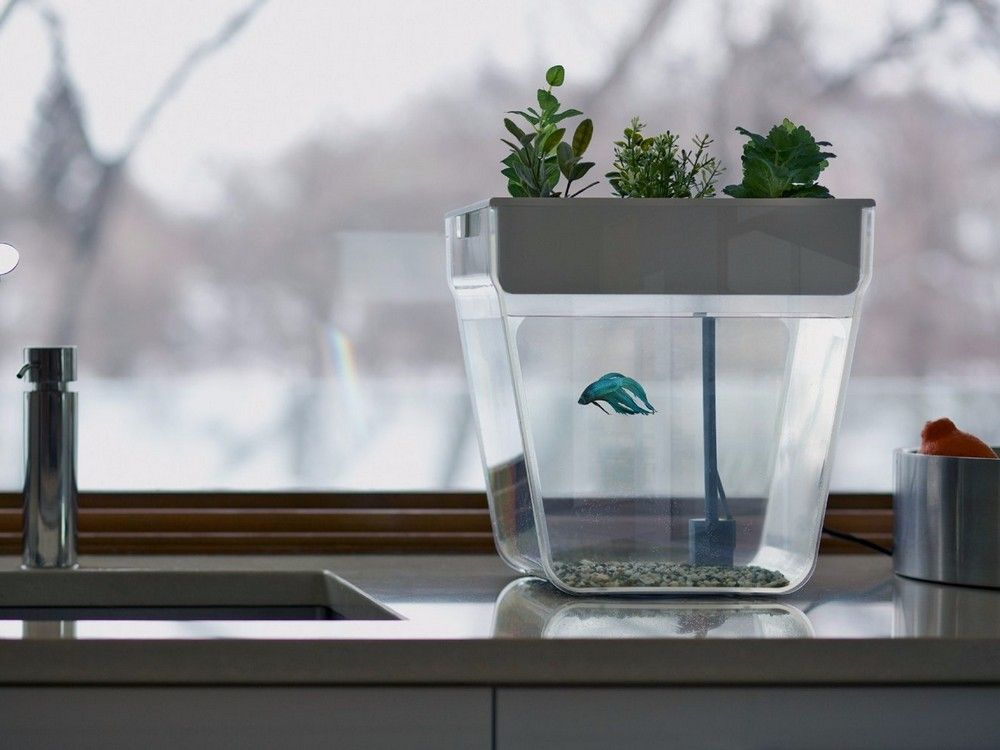 Want to keep a plant alive but have no idea how to fertilize it? Get Back To The Roots Water Garden! This pot allows you to rear a number of fishes underneath while you grow your plants on top. The fish waste below will provide ammonia-rich nutrients for your plants. It is also self-cleaning because the clean water will be filtered back to the tank.
4. Eleplanter Self-Watering Planter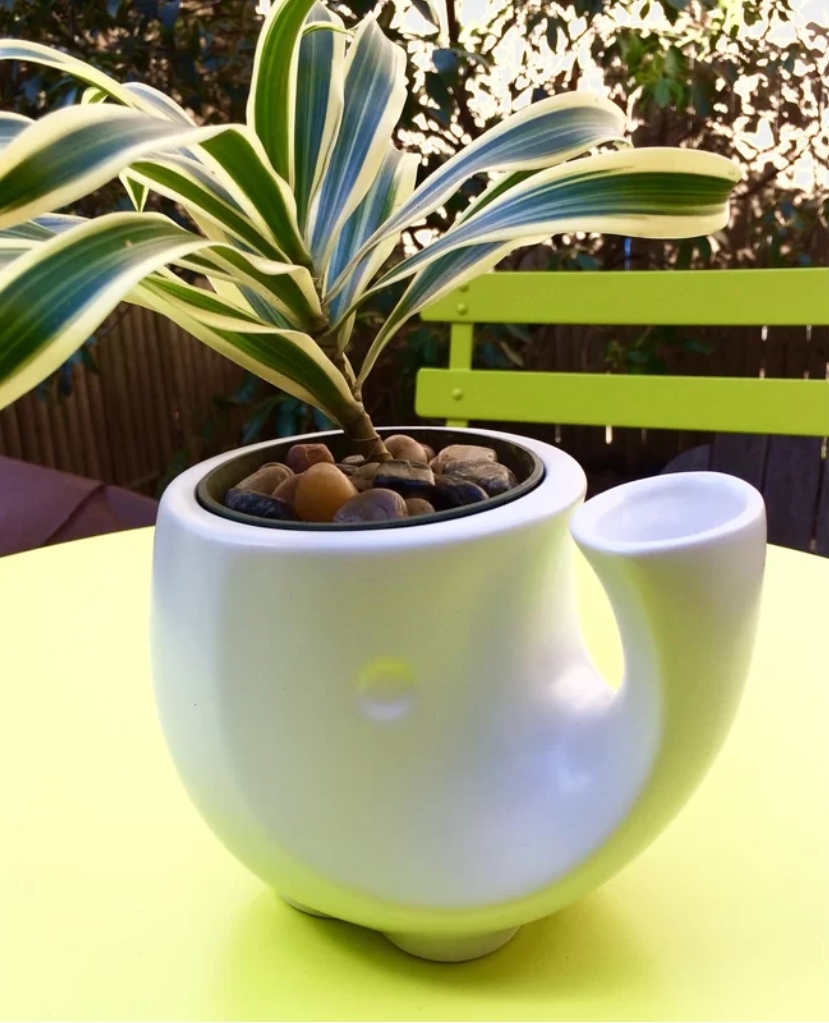 Baby elephants are cute and it's even cuter to have a pot that looks like one! The Eleplanter is another self-watering pot. Its generous water reservoir provides continuous hydration for your green babies. Just pour water down the funnel-like trunk and go on a weekend getaway without worries!
5. Fold Pot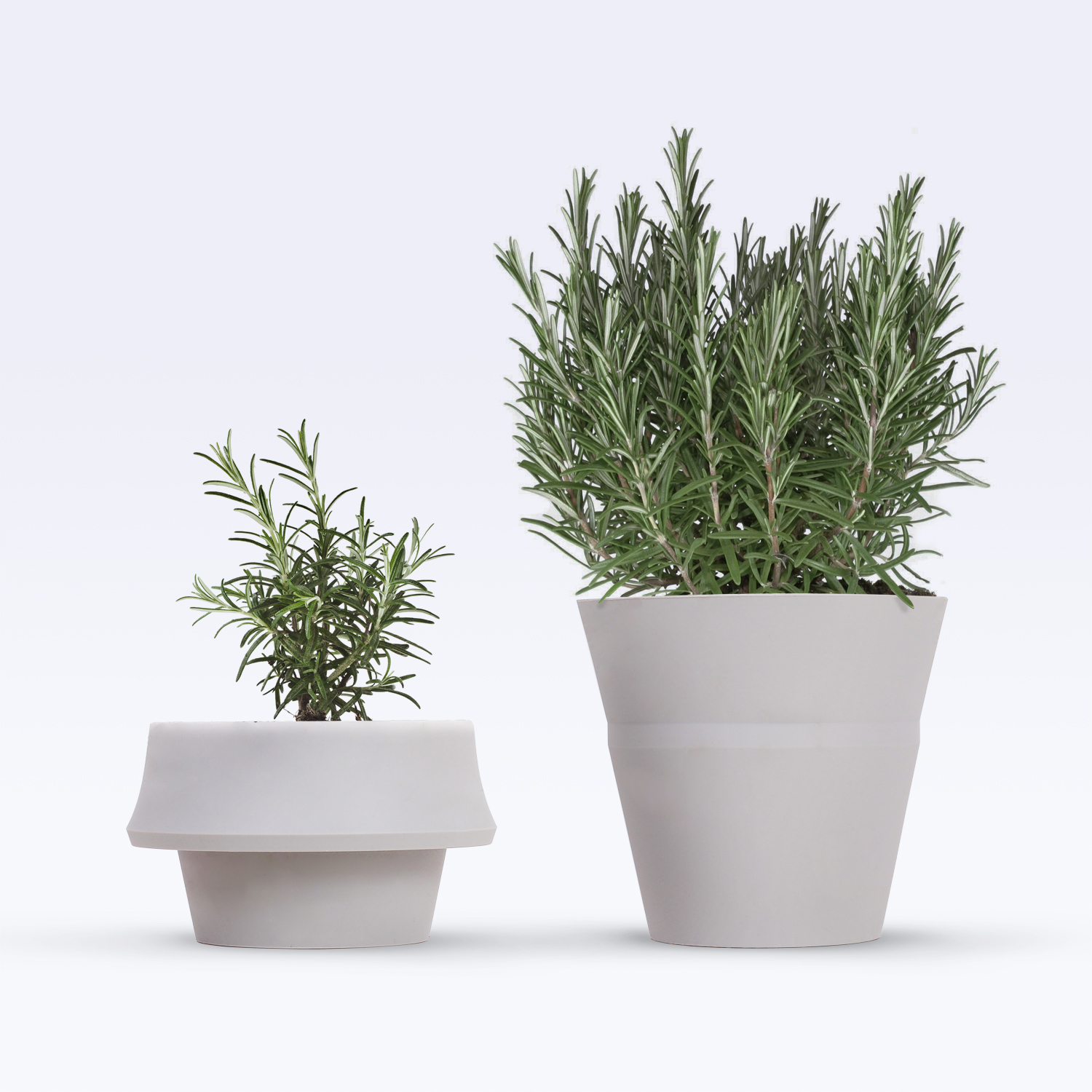 The Fold Pot saves money in the long run. Most plants eventually outgrow the pot but with the Fold Pot, it grows together with your plants. It is able to do this because it is made out of flexible silicone, allowing it to expand when it needs to. There is also a drainage hole to prevent plants from drowning due to overwatering.
6. Mygdal Plantlight by Nui Studio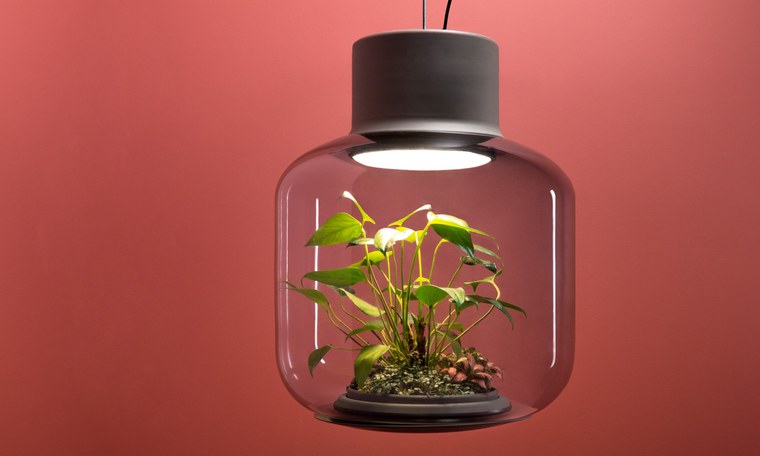 This is where technology meets nature. Mygdal Plantlight not only lights up the dark but allows plants to thrive in dim conditions. These 'hanging pots' double as a beautiful house décor. Its patent-pending SmartGrow technology ensures that the plant is self-sufficient. Another good investment for forgetful plant carers!
7. Rainy Pot by DailyLife Lab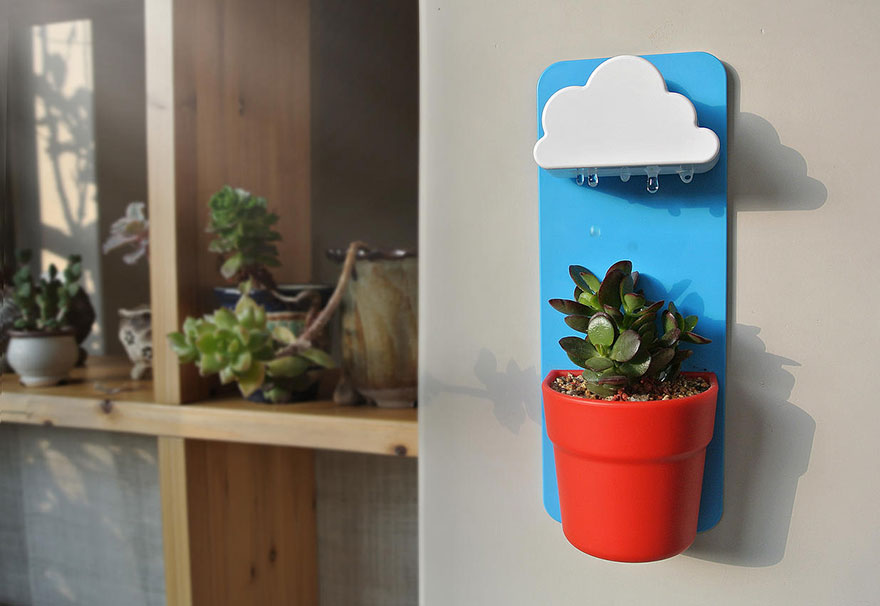 Designed by a Korean designer names Jeong Seungbin, the Rainy Pot is another adorable pot to get. It also makes watering plants fun! It has a cloud-shaped filter that turns water into small raindrops. The Rain Pot can be hung against the wall or standing, making it a cute and colourful home décor for unique pots
8. I Will Survive Pot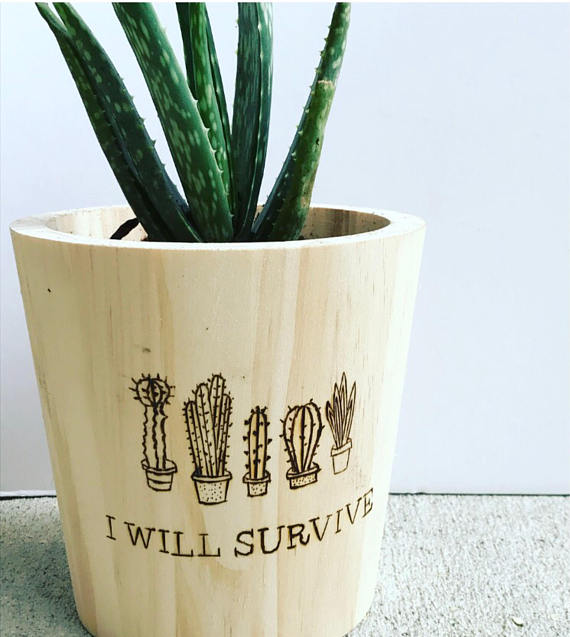 If all else fails, a funny and tongue-in-cheek pot may just be what you need! Just plant shade-tolerant plants to increase the plant's chance of survival. The pots are handmade so each pot will have a slight difference in colour from the wood-burning design. They are also sealed with a waterproof sealant.