Have a hankering for a balcony of your own but your house doesn't come with an outdoor one? Don't worry because you can actually create your own indoor balcony ideas with ease. It's perfect for days when you want to sit by the window and just daydream or when you want to chill by reading a book. Sometimes, even placing a comfy window seat and putting up a partition is enough to create your own indoor balcony area so read on to get inspired.
1. Cosy Indoor Balcony
This warm and welcoming indoor balcony has a window seat and comes with storage compartments all over, so you can rest and relax in peace.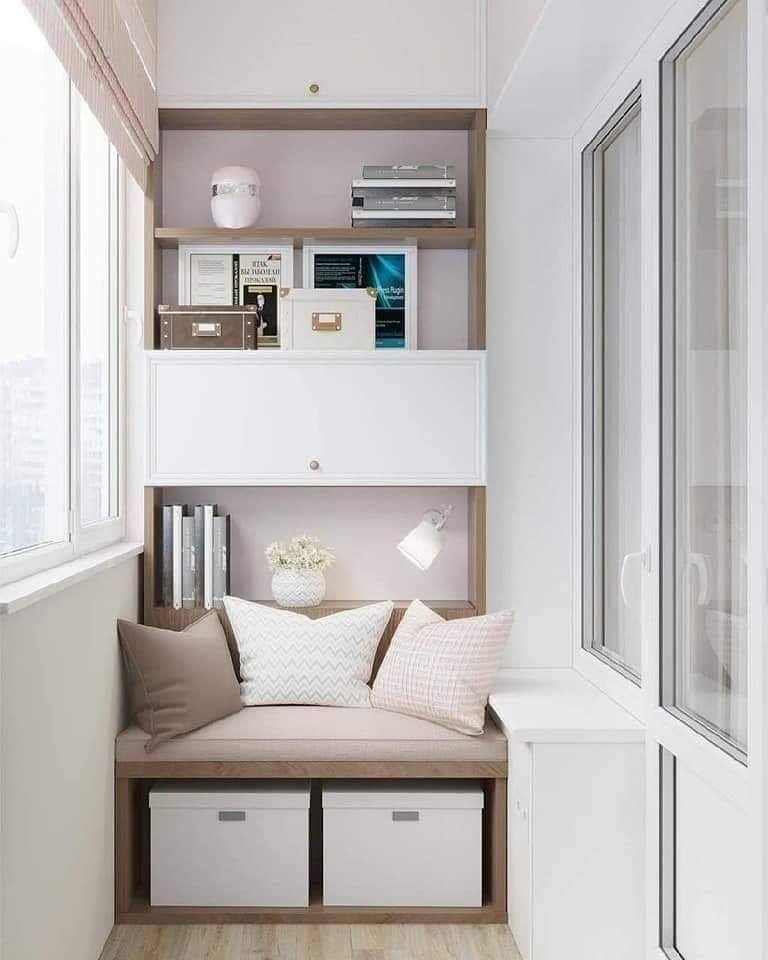 2. Peaceful Indoor Balcony
A calming balcony dressed in hues of blue and white is good for the soul, plus, there's a neat little table there where you can read or eat.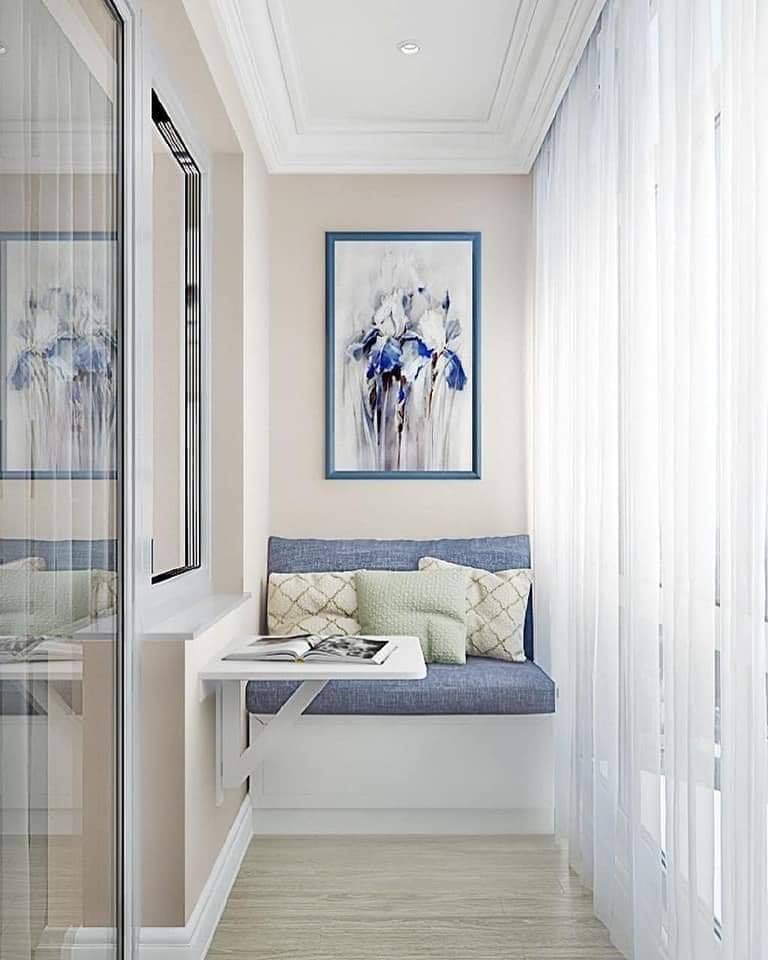 3. Indoor Balcony Swing
What could be better than lazing about in your own swing on your balcony while admiring the gorgeous view out there? After doing that, you can enjoy a meal at the high table as well.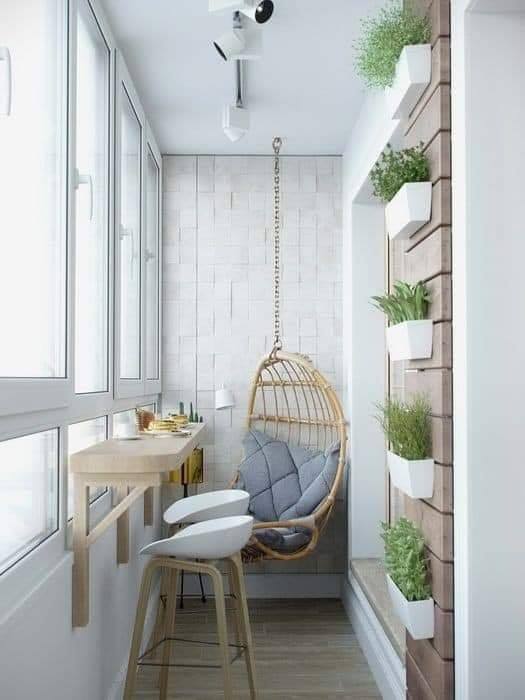 4. Indoor Balcony with Daybed
Sometimes, you might even want to take a little catnap at your cosy balcony and we don't blame you, especially if you have a daybed like this one.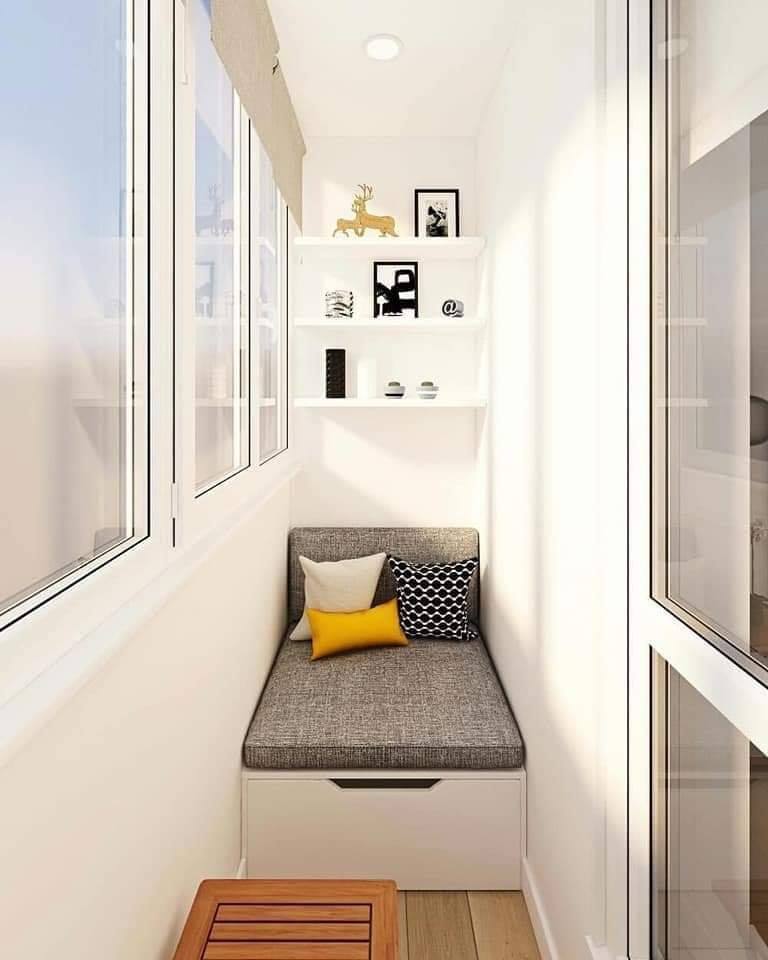 5. Spacious Indoor Balcony
If you have the space to create a roomier indoor balcony then go for it, because it will be the perfect sanctuary for you.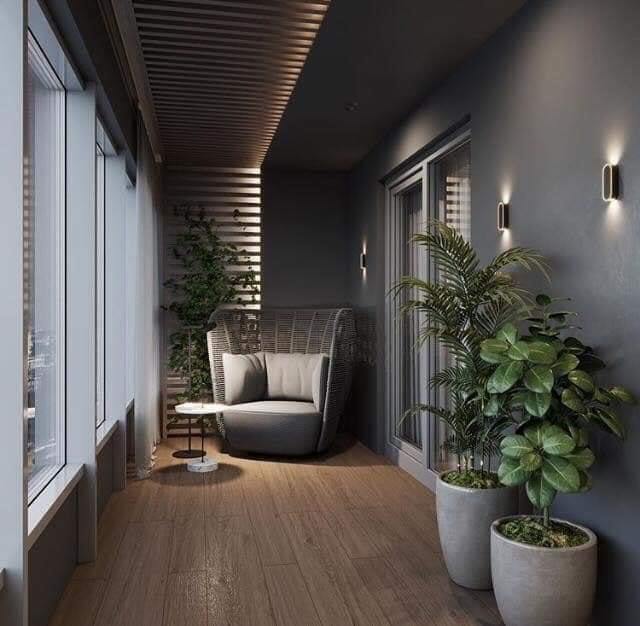 6. Nature-filled Indoor Balcony
Fill your indoor balcony with lots of plants and flowers for a calming vibe and you might never leave.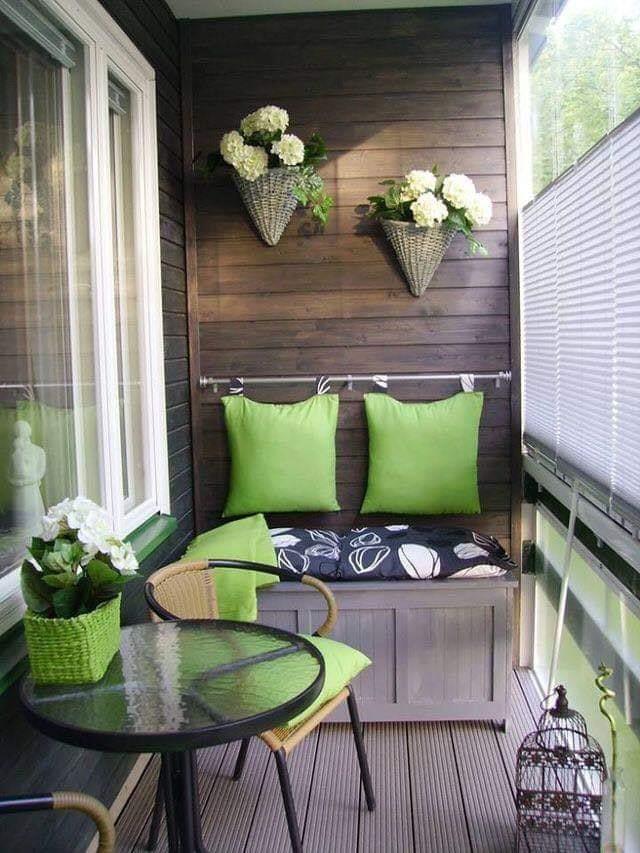 7. Minimalist Indoor Balcony
You don't need much decoration for a cosy indoor balcony, just a chair, some cushions and plants for a relaxing area.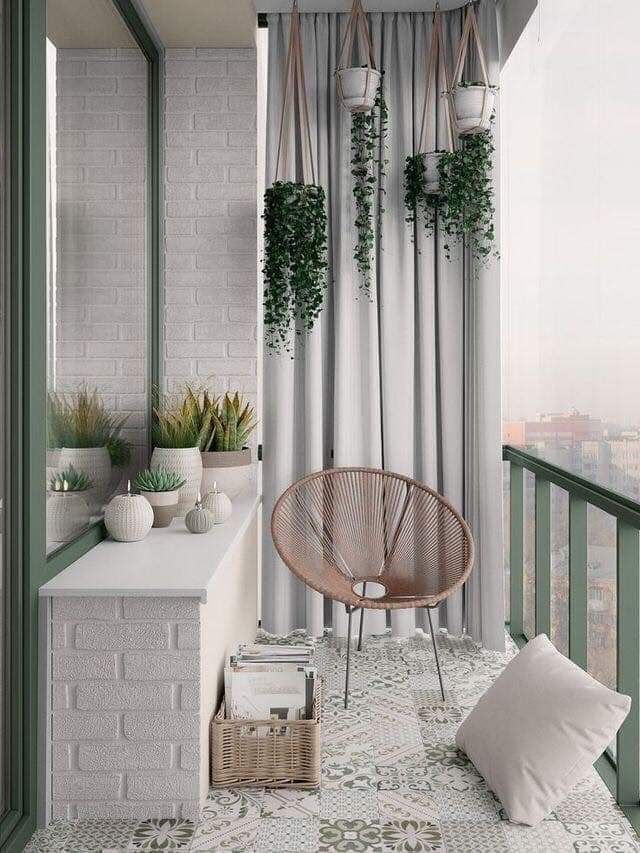 8. Cheerful Indoor Balcony
This indoor balcony exudes a welcoming vibe due to its liberal use of wood and white tones, complemented with leafy green plants.