Malaysia is blessed with tropical weather all year round but there are certain times throughout the year when heatwaves occur which can get uncomfortably hot. Due to this, most households and buildings in Malaysia will have air conditioning installed to cool down the interior and maintain a comfortable temperature when temperatures rise.
However, did you know that you can do more to cool down your home naturally in addition to installing an air conditioner? Below, we've listed out some tips on how to choose the right air conditioning system to ensure that your home remains a cool oasis no matter how hot it gets outside.
Choosing the right air conditioner and placement in your home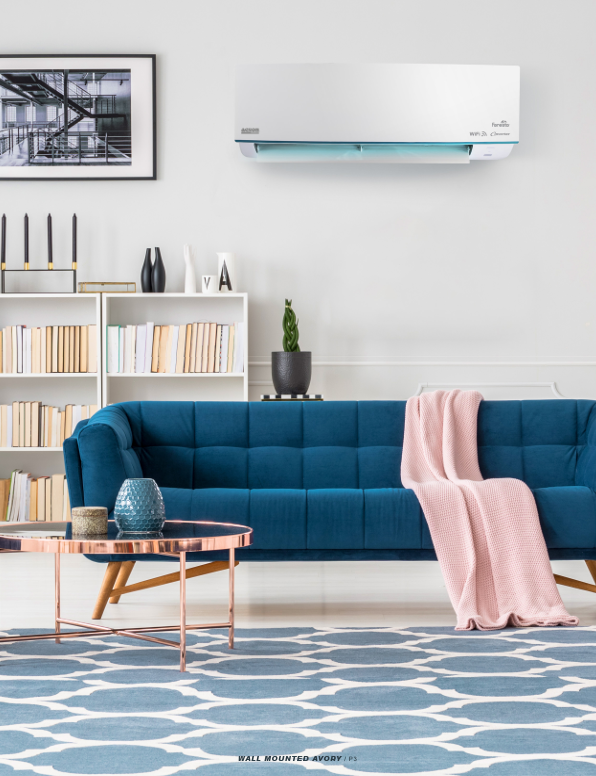 1. Choose the right HP for the size of your rooms
One of the first things that you should look at when selecting the right air conditioner is the horsepower (HP) rating. This is arguably the most important aspect as it outlines the cooling capacity of the unit and how powerful it is. Many air conditioners come with different HPs in a single range which will be prominently displayed, so it should be relatively simple.
The general rule of thumb when deciding on the right HP is that the bigger the space or room that you're placing the air conditioner, the higher horsepower it should have. For example, small rooms measuring about 160sqft to 200 sqft can go with 1.0HP air conditioners while for bigger areas such as living rooms measuring 350sqft to 450sqft would be better with 2.5HP air conditioners. You don't need too high HP air conditioners for small spaces as it will increase your electricity bills unnecessarily while underpowered air conditioners will cause the room to still feel hot.
2. Always choose energy-efficient air conditioners
In case you haven't noticed, most electrical appliances such as televisions, refrigerators and air conditioners come with energy efficiency labels that are issued by the Energy Commission of Malaysia. This label is very helpful as it shows the energy consumption rating of the appliance where five stars are the most efficient.
Therefore, you should choose an air conditioner that has five stars as it certifies that it has received the highest rating during the energy performance test. This is because the air conditioner will be a large portion of your monthly electricity bill, hence it is ideal to choose one that consumes energy efficiently and will be more environmental-friendly.
3. Consider the size of the room and the amount of sunlight for placement
After you've decided on the right kind of air conditioner for your rooms, you'll need to think about where to position the unit. For optimum cooling, it is ideal to place it away from heat-generating devices. It is also advisable to place the air conditioner away from direct sunlight as it may affect the performance of the unit.
However, the size of the room will also play a part. If the room is small, a huge unit will not fit in the space. You'll also want to think about the natural airflow in the room, as placing it in the right direction will improve the cool air circulating and help cool down the room faster.
4. Think about the features you need
Usually, air conditioners for the home come with a remote that allows you to control the settings based on your preference. Some of the most important features include an on and off button, temperature settings, fan speed and air direction. These functions basically allow you to control how cooling you want the air conditioner to be and how you want the airflow to circulate.
However, with further innovations in technology, there are other features that are getting more important such as mode settings, WiFi capabilities atimers. For example, you can set it on silent mode so that there is less noise disturbance when you're sleeping. WiFi capabilities are also great as some brands come with an app where you can use your smartphone to control it or even connect it to smart home devices.
Introducing Acson's MY KOOL Malaysia Campaign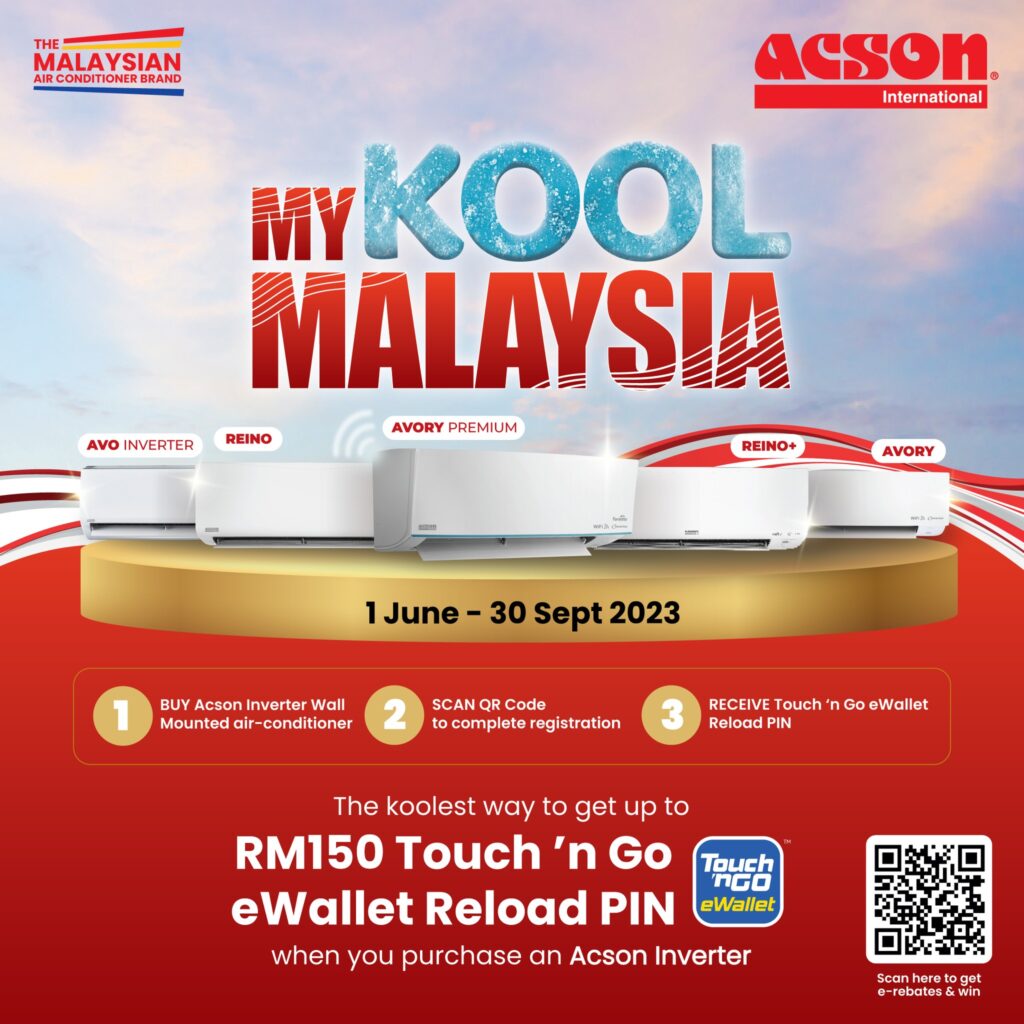 Thinking of buying a good quality air-conditioner for your home? Acson is currently running MY KOOL Malaysia campaign whereby customers who purchase an Acson inverter wall-mounted air conditioner from the participating series can get up to RM150 Touch n' Go eWallet Reload Pin for free.
How to Participate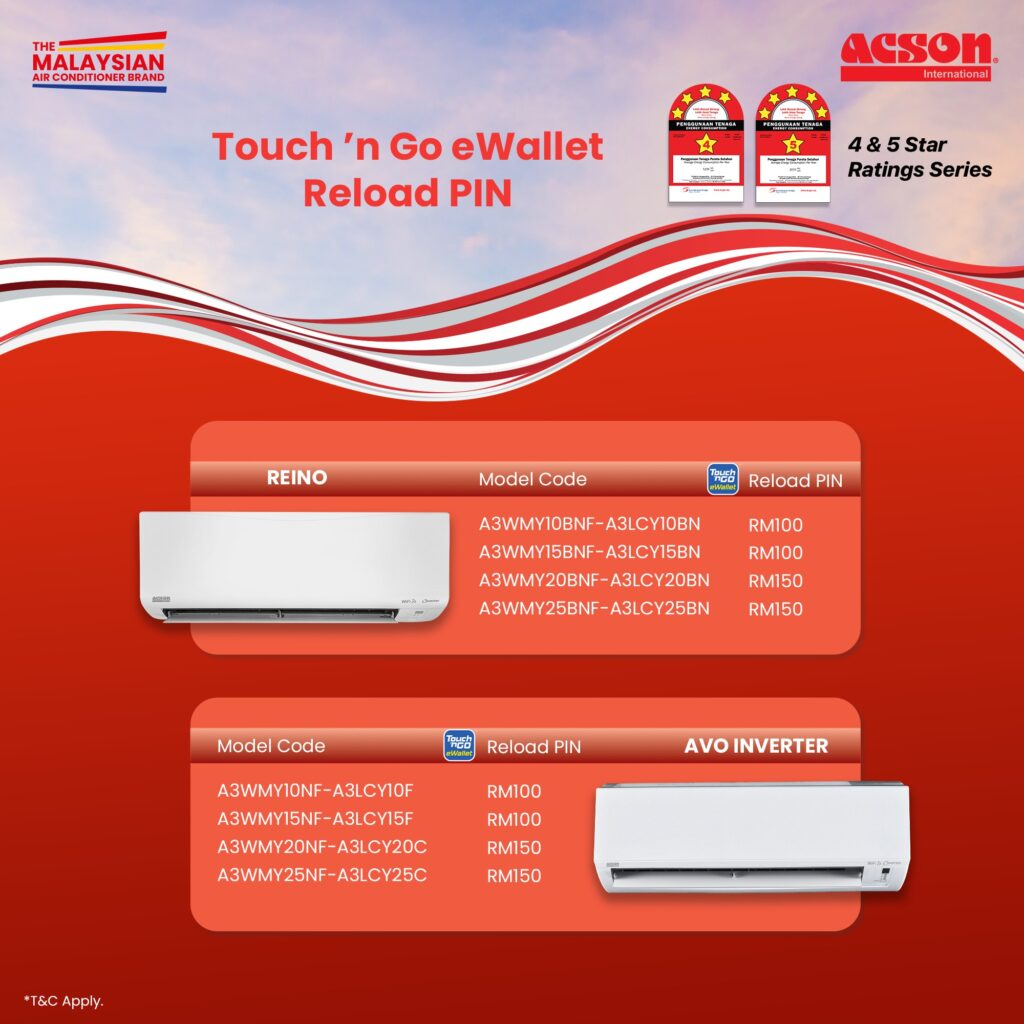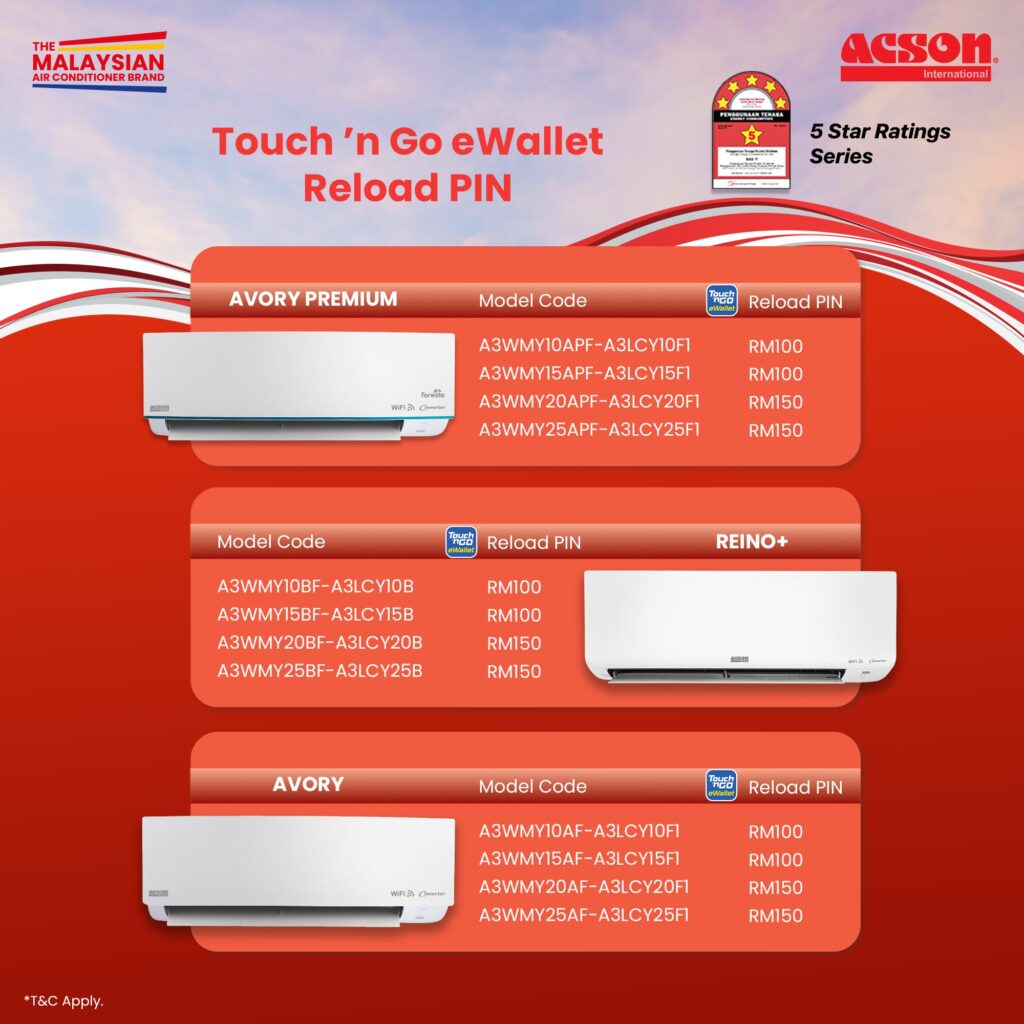 From now until 30 September 2023, all you need to do is buy an Acson inverter wall-mounted air conditioner and the Touch n' Go eWallet Reload Pin are yours.
Can't wait to join? Here's how:
1. Choose your favourite model and size from the five different Acson air conditioner series available. These include the Reino, Reino+, Avory, Avory Premium and Avo Inverter. Purchase can be done from any Acson Authorised Dealer, Acson Online Store, Lazada and Shopee.
2. Scan the QR code to register or alternatively, complete the registration via this link.
3. Your Touch n' Go eWallet reload pin will be sent to you.
4. Done!
Win Kool Lucky Draw Prizes When You Download the MY Acson App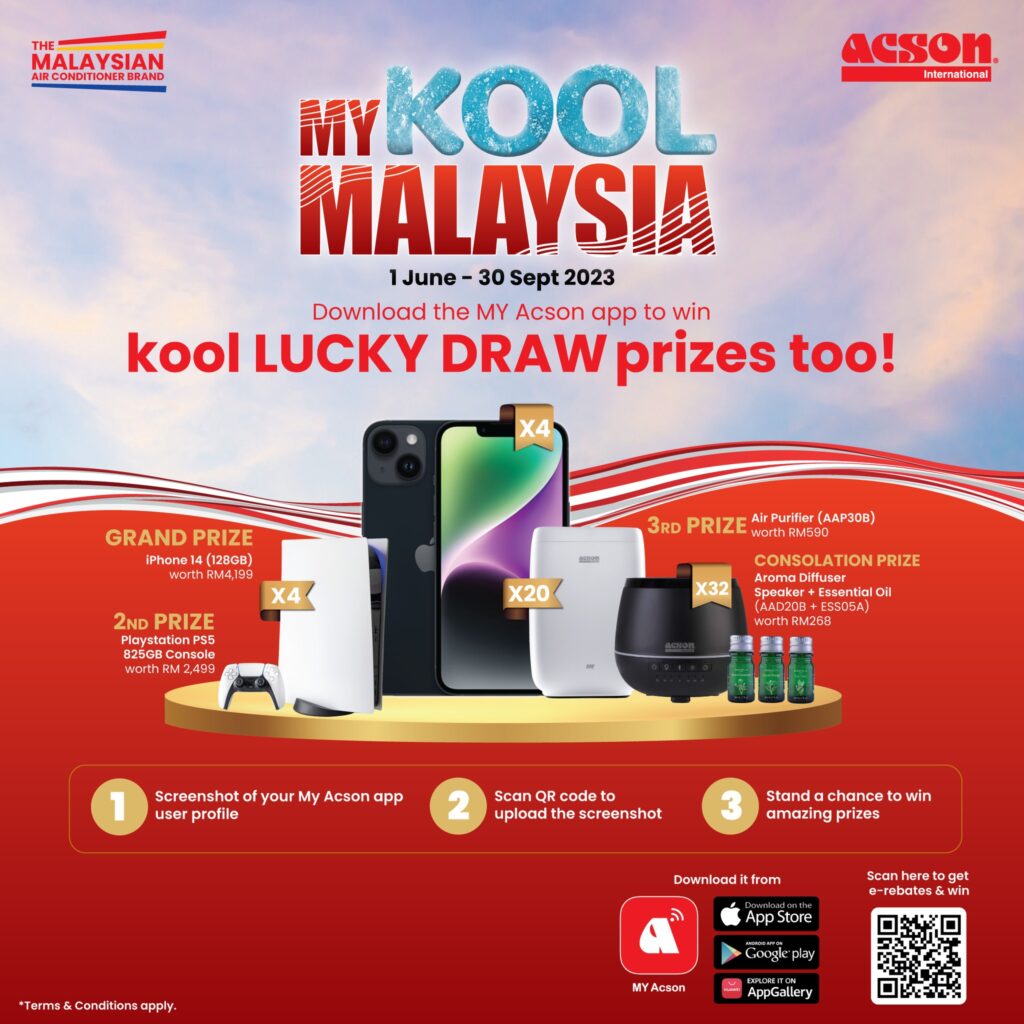 That's not all, you can also download the MY Acson app on your smartphone and you'll be in the running to score some exciting prizes worth up to RM4,199. These attractive prizes include the iPhone 14, Sony Playstation PS5, Acson Air Purifier and Aroma Diffuser Speaker + Essential Oil in the lucky draw.
All you need to do is:
1. Download the MY Acson app on the Apple App Store, Google Play Store or Huawei App Gallery.
2. Register and take a screenshot of your MY Acson app user profile.
3. Scan the QR code to upload the screenshot.
4. Wait for the winners' announcement.
So if you're thinking of getting an Acson air conditioner, now is the best time to do so as there are so many cool rewards up for grabs.
For more information on the campaign, visit the link here.