Everyone knows that colours are fun and create a wonderful atmosphere in your home and even if you have a rather cosy apartment, you can go crazy with colours too. This dinky little open space apartment designed by Lera Curve uses colours to its best advantage and makes it look really well too, even with limited space.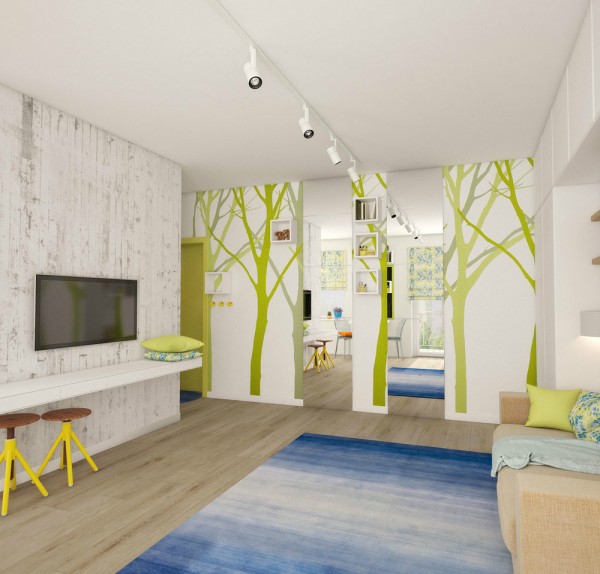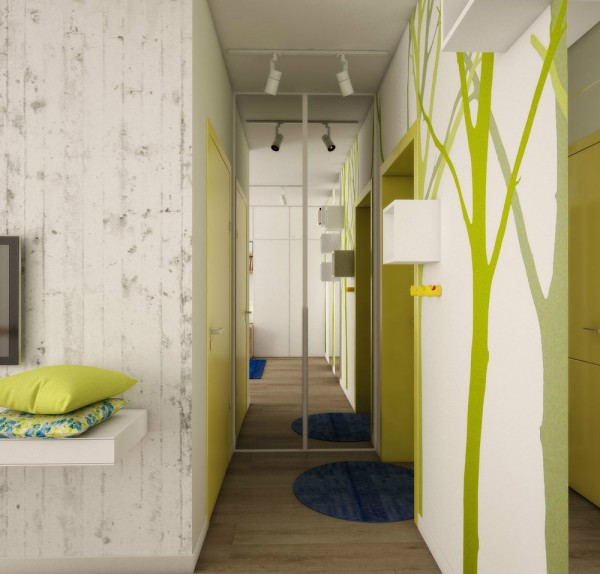 The colours incorporated into this apartment are mainly shades of green, yellow and blue to emulate the feel of nature in your own home. To make the home look more roomy and spacious, the designer avoids using dark colours and instead chooses colours such as white or light grey for an airier look.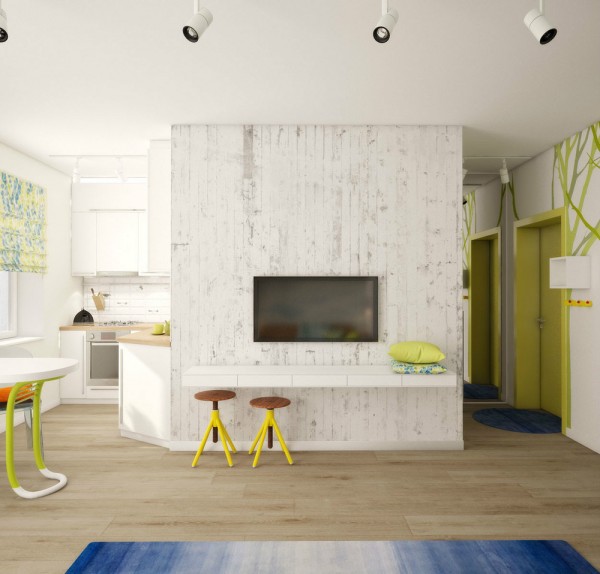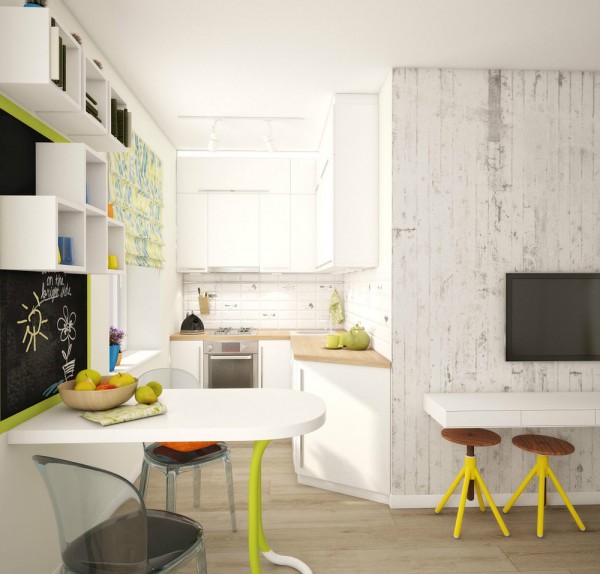 Some of the fun elements in the living room can be seen by the lime green trees on its walls that are separated by vertical strips of mirror that reflects the room and creates an illusion of space. Blue rugs on the floor are meant to mimic pools of water to go with the nature theme while the blinds in the kitchen have a leaf pattern that matches the rest of the decor well.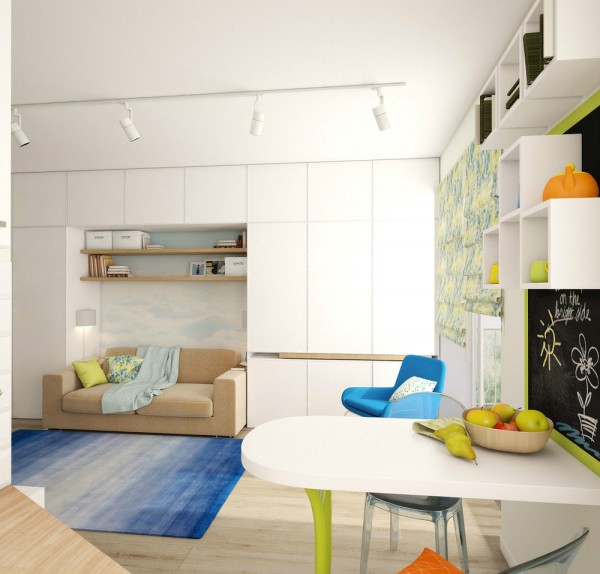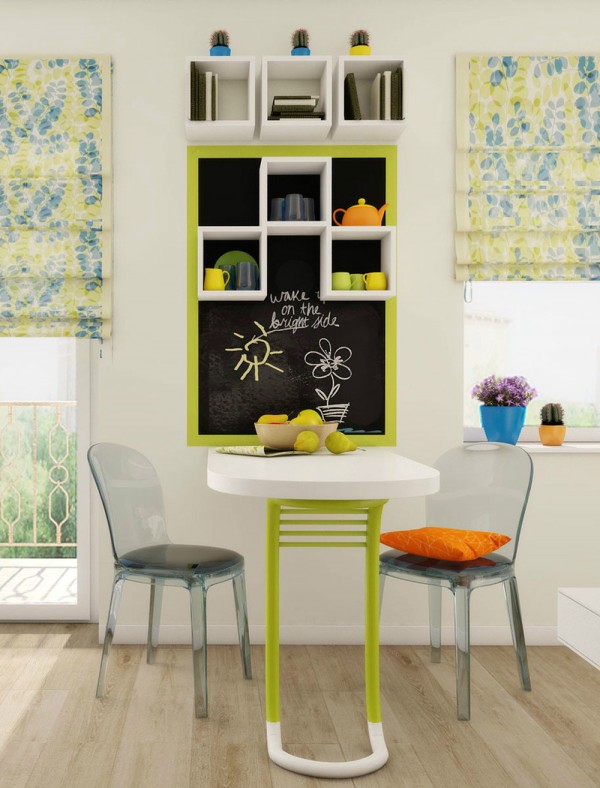 The dining table is space-saving with its minimalistic look that still packs a punch thanks to its lime green legs that is the same shade as the trees on the wall. As for the dining chairs, they are made of translucent Lucite so that it doesn't really look like it takes up much space at all.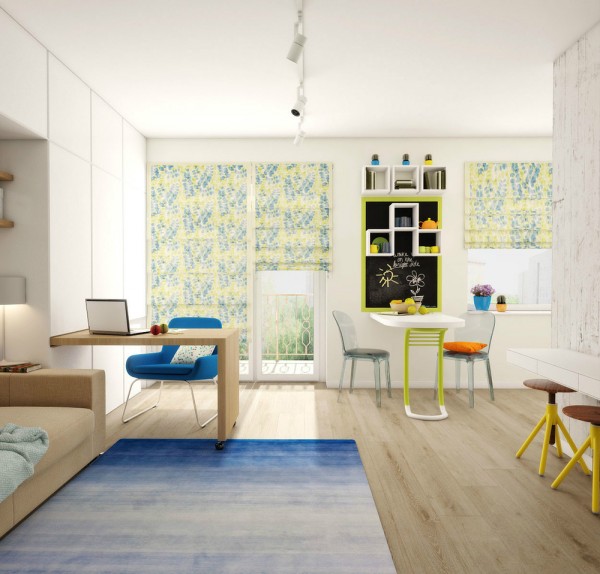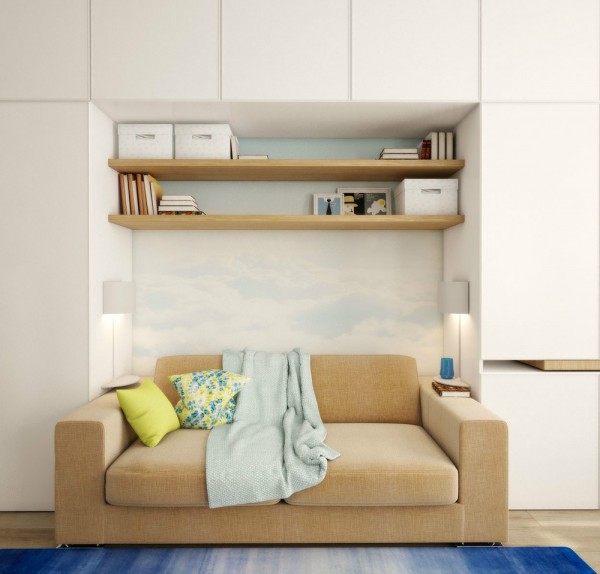 More space-saving tricks in a tiny apartment are definitely welcome and there is actually a hidden desk in its floor to ceiling cabinets that fits neatly in between the slots. You might be wondering where is the bed located and this is when you realised that you have been staring at it the whole time, it is actually the sofa, which can transform into a bed at night.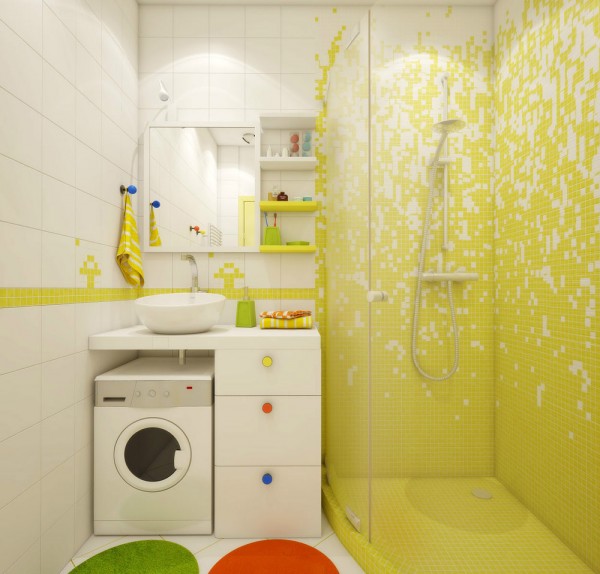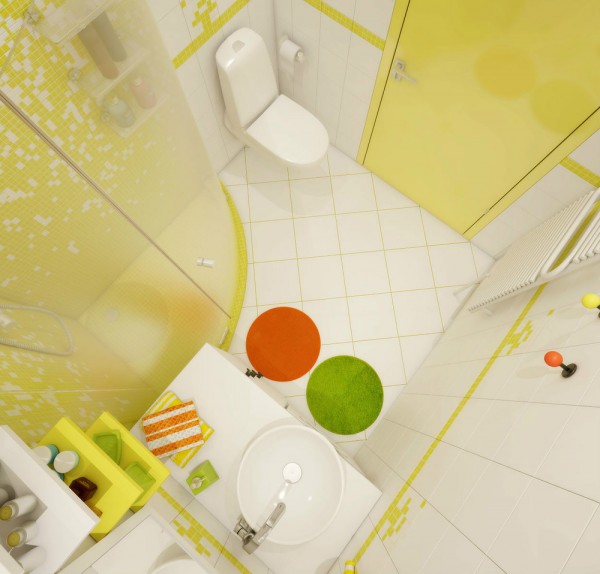 The bathroom is the only isolated space and you definitely need some privacy when you are performing your daily cleanup. However, you can expect more of the same bright colours in the bathroom with everything carefully slotted into their spaces so neatly you almost won't realise that it's there. This is definitely a great lesson in decorating a small and cosy apartment.
All images from Home Designing unless otherwise stated.