If you feel that your sofas are looking tired and your room a little bland then one of the best ways to quickly freshen up your home is to add a simple slipcover on the sofa. Not only will it protect your furniture but the possibilities to jazz up your sofa is endless.
1. Basic Stripes
Sometimes all you need is a simple slipcover covered in a regular stripey pattern to breath new life into your home. This look is certainly timeless as it never goes out of style.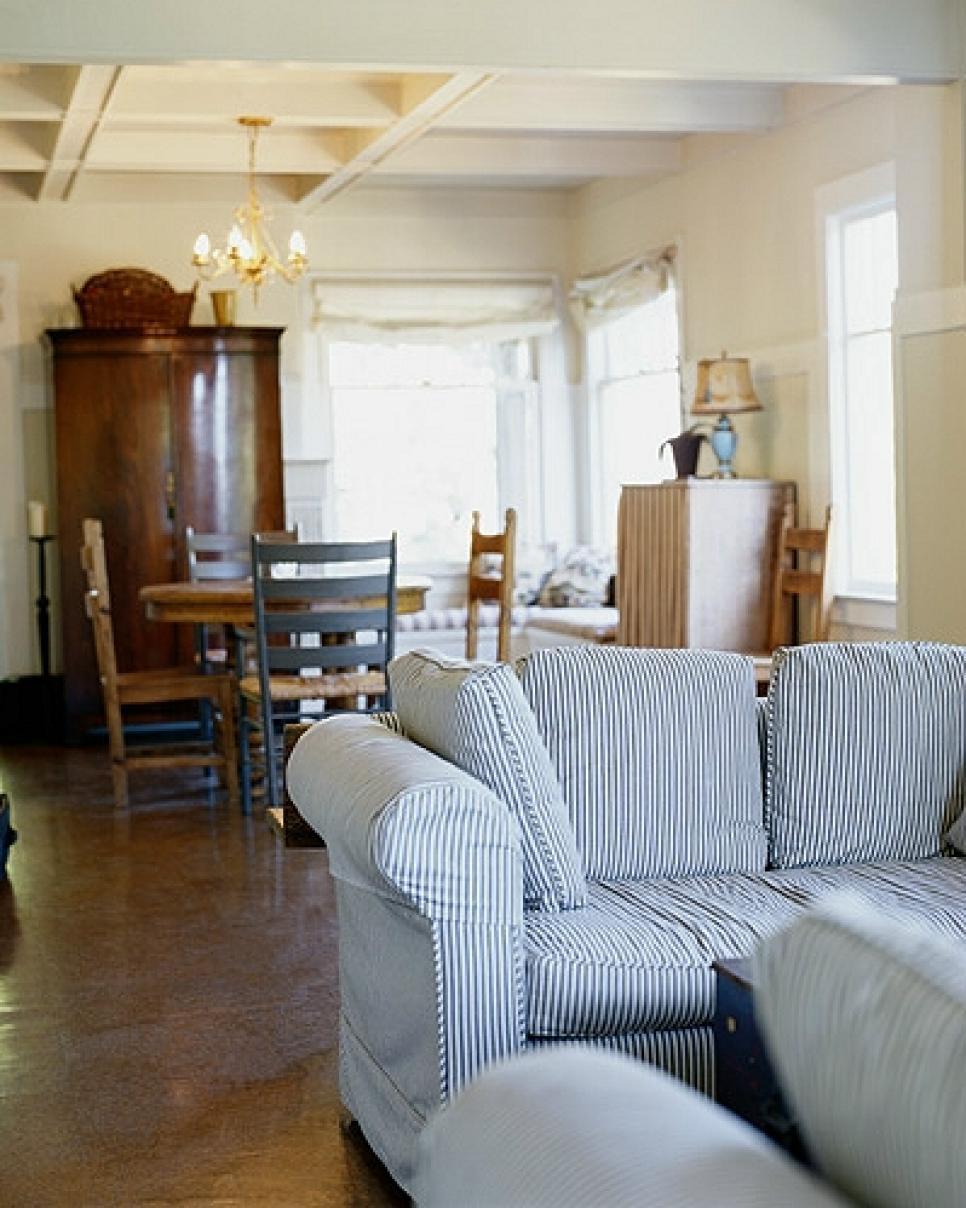 2. Rich Brown
In a living room that is decked out in soft neutral colours, the deep brown of the sofa's slipcovers attracts attention and keeps the room from being boring. The white piping at the edges contrast sharply to make it look more interesting.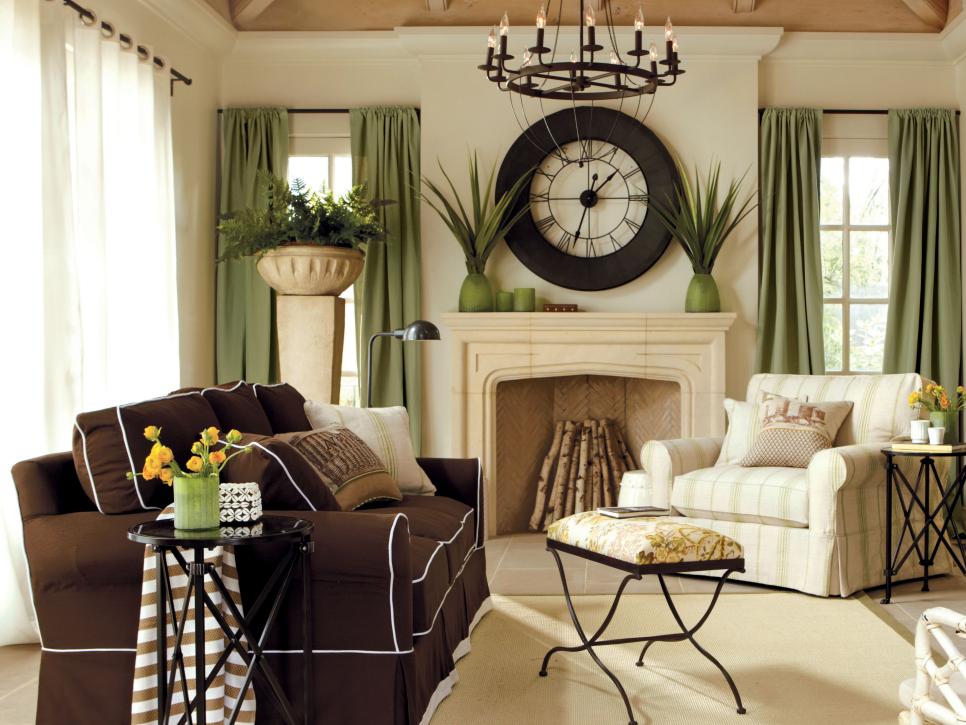 3. Floral Patterns
Upholstering your chairs can be rather costly and a more economical option is to get slipcovers which you can also change according to your every whim and fancy. This floral pattern gives the room a rather feminine look which you can easily change anytime you like.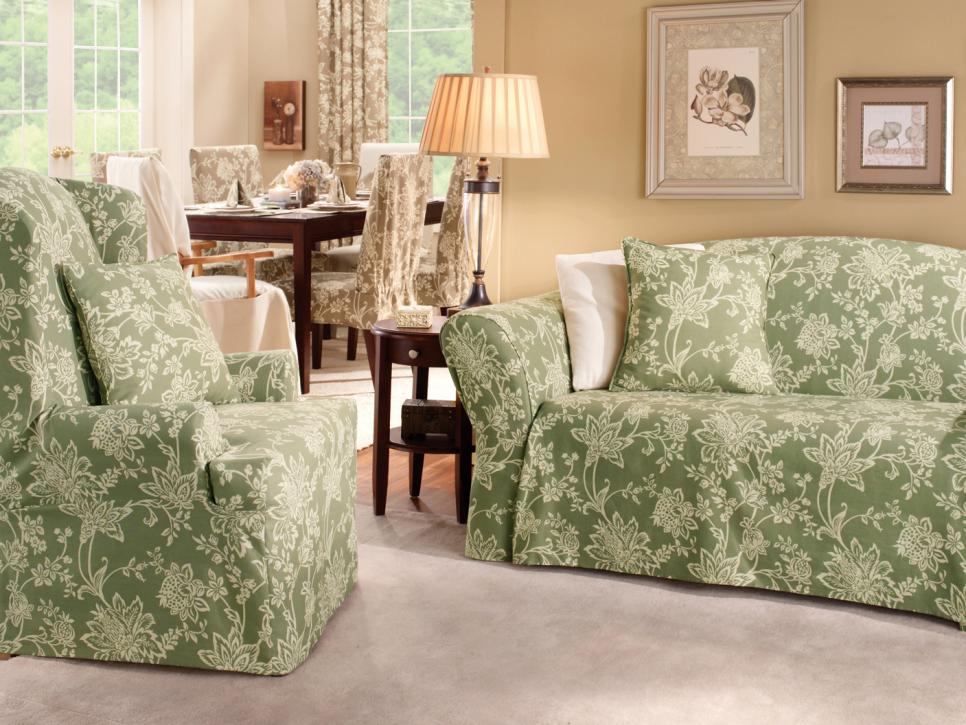 4. Vibrant Colours
This living room is warm and homey already with its bright colours and big, open windows that let in the natural light. With the addition of the bold orange slipcover with patterned slipcovers on the other chairs makes the room look more inviting.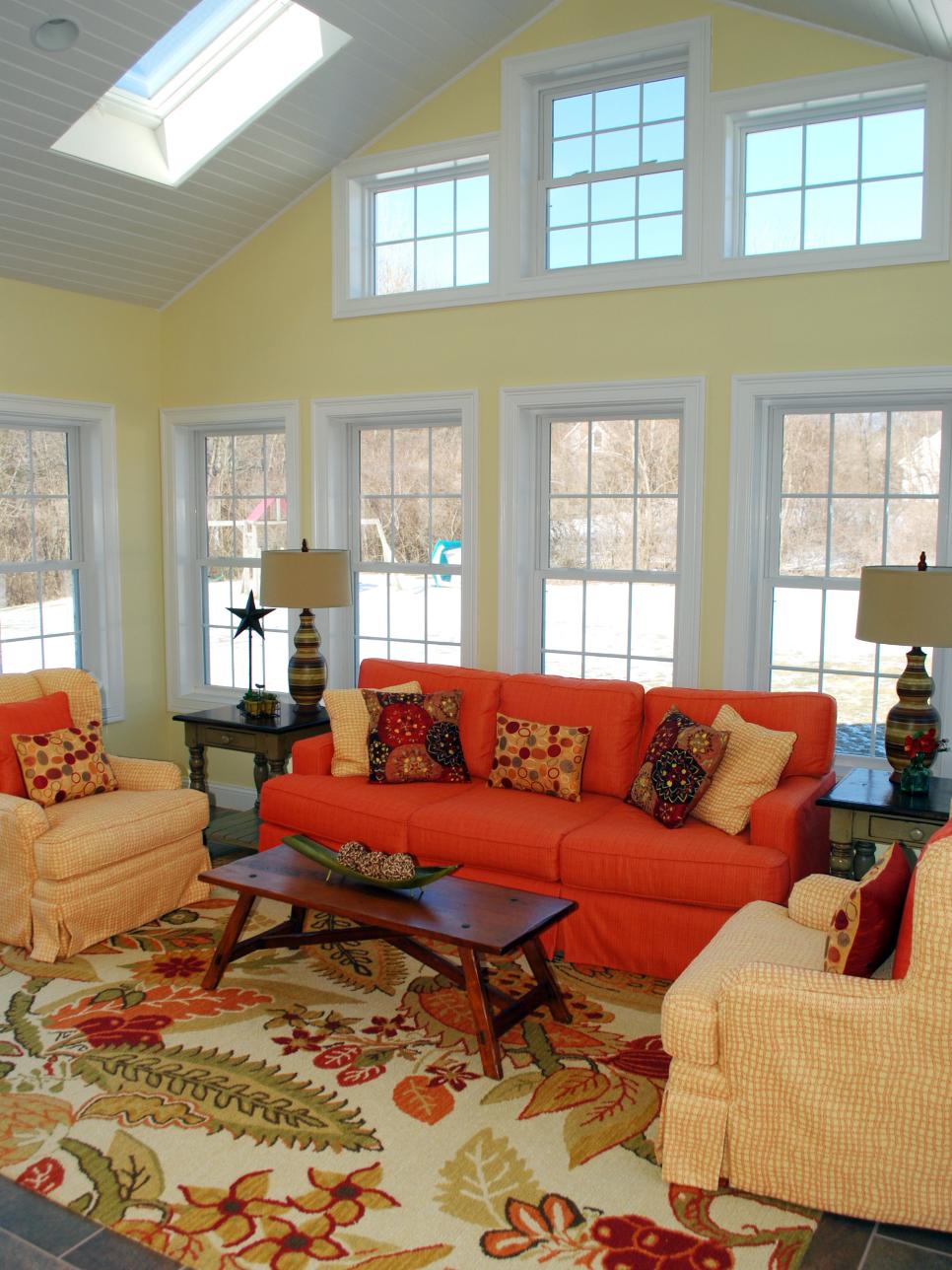 5. Elaborate Pattern
This intricately designed living room boasts eclectic patterns that somehow work gorgeously together. The elaborate pattern on the chairs' slipcovers are from the same colour palette as the rest of the room so it matches well with the overall look.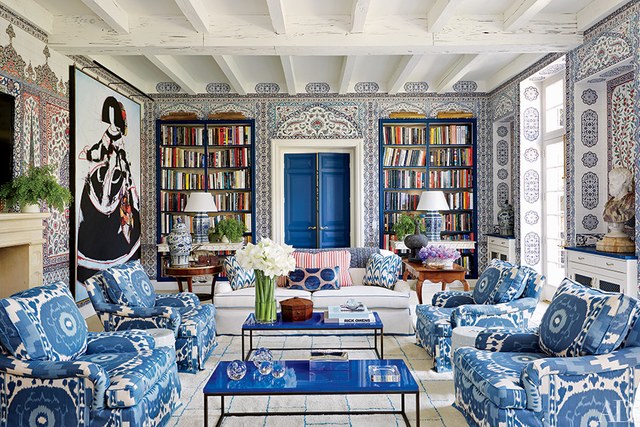 6. Muted Purple
In this spacious room that proudly displays vintage furnishings, the simple and plain slipcover on the sofas help to modernise the space. The soft purple tones freshens up the room.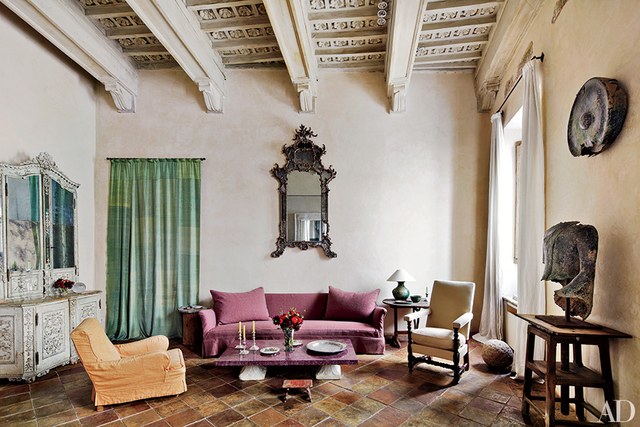 7. Rumpled Gray
This home looks totally laidback and relaxed thanks to the rumpled slipcover giving a comfy, lived in look instantly. You might just curl up and doze off without knowing it.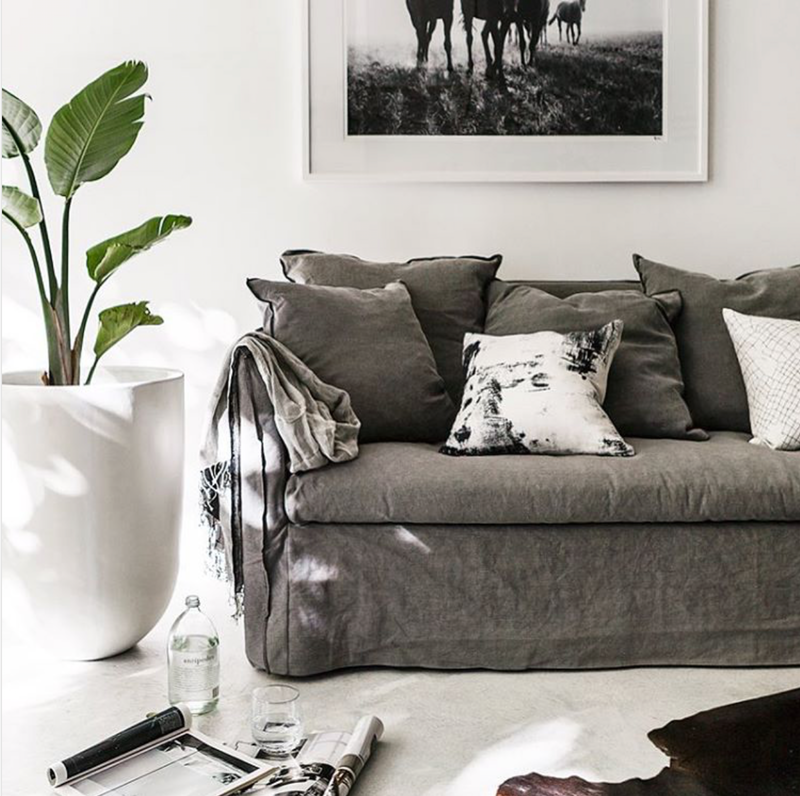 8. Pure White
While white may not be your first choice as a colour to defend against dirt, you can pick out a durable fabric that is easily washed. This is still a classic style in homes and you can easily remove the covers to wash away any dirt.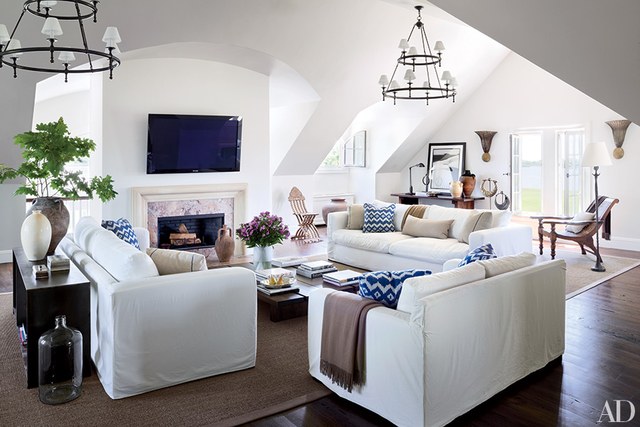 9. Turquoise Colour
Inject some fun and playfulness into your living room by putting on some vividly coloured slipcovers such as this vibrant turquoise. The colour really pops against the white background of the house and with the addition of some sunny yellow pillows.