With technology advancing in leaps and bounds every day, cleaning the house will soon become less of a chore and easier than ever. Enter the robot vacuum cleaner, one of the greatest appliances that can help you turn this mundane task into something more fun and time-saving.
While robot vacuum cleaners are not a new invention, better and more efficient ones are released periodically, so you can upgrade yours (if you already have one) or invest in one to help you save more time. Not sure how to choose one? We're here to explain to you some features of a good robot vacuum cleaner and list down some of the best ones in the market to help you make a decision.
Features of a Good Robot Vacuum Cleaner
1. Comes with automatic charging
It's important to have one that knows how to return to its charging port when the battery is low, so you don't need to worry about the battery level.
2. Easy to Use
Your robot vacuum cleaner should have an easy setup, so you can start using it immediately.
3. Have Good Mapping and Sensors
Having strong sensors and intelligent mapping allows your robot vacuum to quickly and effectively clean the floors of your home.
4. Strong Suction Power
Just like your normal vacuum cleaners, a robot vacuum should have strong suction power to clean up all the dust and debris.
Our Selection of 7 Best Robot Vacuum Cleaners in Malaysia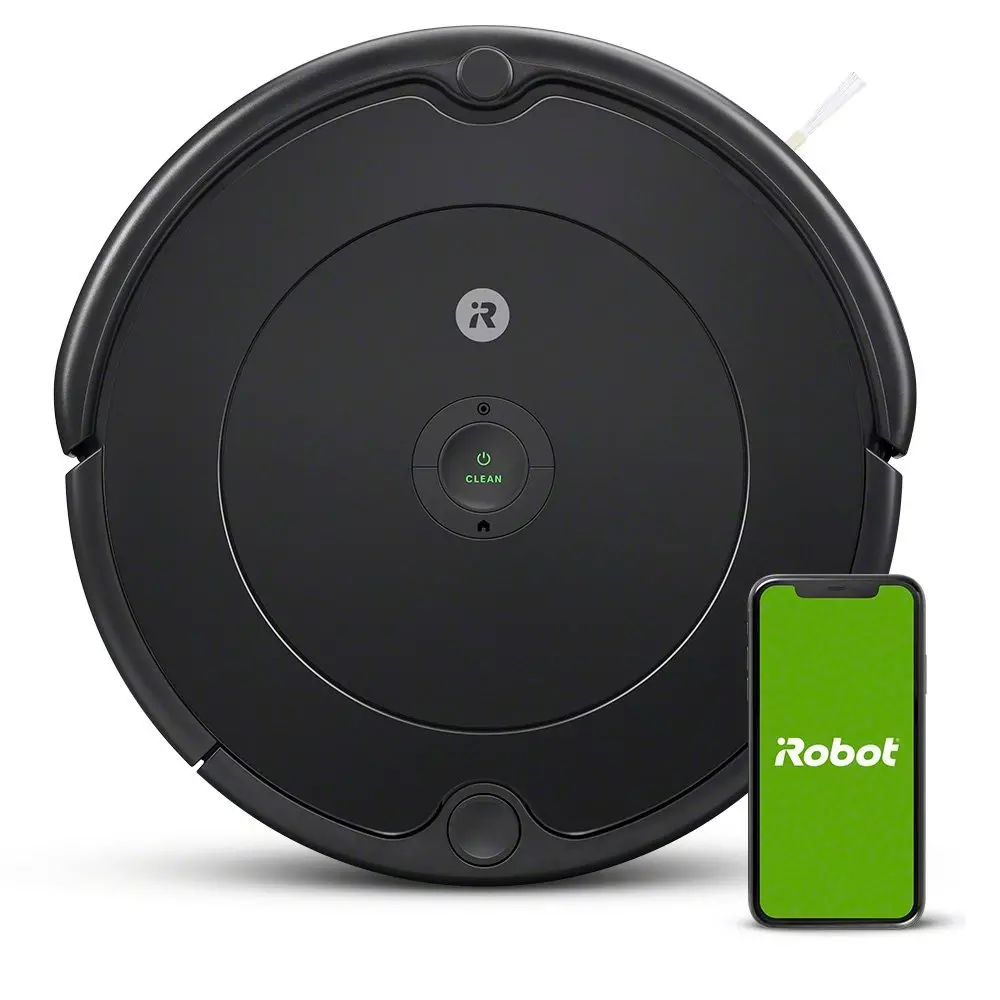 One of the OG robot vacuum cleaner brands, this Roomba is equipped with a 3-stage Cleaning System to eliminate dust and dirt on the floor. Using Dual Multi-Surface Brushes, the Roomba grabs dirt from carpets and hard floors, while the Edge-Sweeping Brush attacks corners and edges effectively.
It also has Dirt Detect™ Technology that recognises dirtier and high-traffic areas of your home so it cleans these areas more thoroughly. The Cliff Detect feature keeps it from falling from stairs or high edges so you can let it clean with peace of mind. Plus it can suggest cleaning schedules or you can set your own schedule and it's compatible with Google Home and Alexa as well.
Features:
3-stage Cleaning System
Dual Multi-Surface Brushes
Edge-Sweeping Brush
Dirt Detect™ Technology
Cliff Detect
Customised cleaning schedule
Compatible with Google Home and Alexa
Visit them via:
Website | Facebook | Instagram
Vacuum and mop the floors of your home with ease thanks to the Roborock S7 MaxV. It comes with an Empty Wash Fill Dock that is fully automated, which is also is most advanced dock so far. The dock has a Self-Washing system, Self-Refilling for its water tank that can mop up to 3,230 sqft, Self-Cleaning and Self-Emptying so you can go up to seven weeks without changing a bag.
Featuring ReactiveAI 2.0 and structured light 3D scanning, this appliance can navigate easily around obstacles on the floor during night or day and create a smarter map. It also recognises furniture in different rooms with the Matrix map and will automatically adjust the suction and cleaning power for each room.
Features:
Empty Wash Fill Dock
Self-Washing
Self-Cleaning
Self-Refilling
Self-Emptying
Reactive AI 2.0
Matrix map
Room recognition
Visit them via:
Website | Facebook | Instagram
Their classic robot vacuum has been upgraded and now has 10,000 vibrations per min for its sonic vibration mop, for even faster and stronger cleaning to attack stubborn stains. The microfibre mop reduces water marks and takes care of your floor. The Mi robot vacuum cleaner comes equipped with LDS laser navigation system to accurately map your home.
You can customise the cleaning settings for each room while its advanced mopping route design ensures that corners and hidden areas are well taken care of.
Features:
10,000 vibrations/min
Microfibre mop
LDS laser navigation system
Customised cleaning settings
Advanced mopping route design
3 vacuum mop modes
4 suction power settings
Visit them via:
Website | Facebook | Instagram
Turn all your sweeping and mopping over to this Samsung robot vacuum cleaner. Equipped with LiDAR sensor, it maps the entire house accurately so that every inch is covered. Using High-Efficiency Brushes, you'll be glad to know that they can clean any type of floor, leaving it spotless. Once finished cleaning, it goes back to the Clean Station to empty its dustbin.
The Digital Inverter Motor ensures that the suction power is maximised when you need it while the Intelligent Power Control detects the surface type and amount of dust. You can also set the Jet Bot's boundaries and cleaning areas by creating Select & Go and No-Go Zones.
Features:
LiDAR Sensor
Clean Station
High-Efficiency Brushes
Digital Inverter Motor
Intelligent Power Control
Set Select & Go and No-Go Zones
Washable dustbin
Visit them via:
Website | Facebook | Instagram
For something a little different, look no further than this Pure i9.2 model that looks nothing like the conventional robot vacuum cleaners in the market. Instead of the traditional round shapes that you'll see, this robot has a specially designed triangular TrinityShape which gives it more flexibility to access corners and tight spots. It also looks more sleek and stylish compared to the others. There's also a 3D Vision System that helps detect and navigate obstacles in your home, ensuring that it can clean effectively along the wall and awkward spaces.
Features:
3D Vision System
Triangular TrinityShape
Smart charging
Fast charging
WiFi control
Pleated washable filter
LED headlight
Visit them via:
Website | Facebook | Instagram
Make your life easier by getting this Midea robot vacuum cleaner that utilises a high-efficiency cleaning system that has a powerful BDLC motor. It also comes with a remote control so you can easily set it to go whenever you want. The water tank is electronically controlled and has an electronic pump. The mopping function will be automatically switched on and uses a 4-in-1 cleaning system.
Features:
High-efficiency cleaning system
Powerful BDLC motor
Remote control
Electronic control water tank
Electronic pump
Auto mop function
4-in-1 cleaning system
Visit them via:
Website | Facebook | Instagram
If you're looking for something more budget-friendly, this basic yet powerful robot vacuum cleaner from Khind will be ideal. Featuring a full suite of smart sensors that has Anti-Falling and Anti-Collision, it cleverly navigates around obstacles and edges. The Auto Recharge function kicks in at 15%, and the appliance will automatically head back to its charging station. It also has a thin and flexible body for better accessibility to tight spots.
Features:
Anti-Falling
Anti-Collision
Auto Recharge
Thin and Flexible Body
Vacuum & Mop
2-in-1 Dust/Water Container
Remote control
Visit them via:
Website | Facebook | Instagram
Final Thoughts
We hope that you have a clearer idea of what you should look for in a robot vacuum cleaner and that you will be able to find one that suits your needs. You can shop around or browse through the list above to compare the different brands and types. There's no doubt that having a robot vacuum cleaners is really convenient and can save you a lot of time as you don't need to clean the floor by yourself so often.