Are you tired of spending hours on tedious cleaning tasks? Look no further! We have got the perfect guide to the best robot vacuum cleaners in Malaysia that are guaranteed to revolutionise your cleaning experience. These cutting-edge devices combine advanced technology with powerful suction capabilities, allowing you to sit back, relax, and let them do the hard work for you.
Whether you have hardwood floors, carpets, or even pet hair to tackle, these robot vacuum cleaners are up to the task. But that's not all – our carefully curated list takes into consideration factors like efficiency, navigation, and smart features to ensure that you not only get a spotless home but also a seamless and user-friendly experience.
Features of a Good Robot Vacuum Cleaner
A good robot vacuum cleaner should have the following features:
Intelligent Navigation System: A good robot vacuum cleaner incorporates advanced sensors and mapping technology to navigate efficiently around your home, avoiding obstacles and creating a systematic cleaning pattern.
Powerful Suction: Look for a robot vacuum cleaner with strong suction power to ensure thorough cleaning of various surfaces, from carpets to hardwood floors, effectively picking up dirt, dust, and even pet hair.
Multiple Cleaning Modes: A versatile robot vacuum cleaner offers different cleaning modes, such as auto, spot, edge, and scheduled cleaning, allowing you to customise the cleaning process based on your specific needs and preferences.
Wi-Fi Connectivity and App Control: With built-in Wi-Fi connectivity and a dedicated smartphone app, you can conveniently control and monitor your robot vacuum cleaner from anywhere, scheduling cleaning sessions, adjusting settings, and even receiving notifications.
Automatic Recharging and Resumption: An ideal robot vacuum cleaner automatically returns to its charging dock when the battery is low, and once recharged, it resumes cleaning from where it left off, ensuring uninterrupted cleaning sessions.
Our Selection of 13 Best Robot Vacuum Cleaners in Malaysia
Let's find your perfect cleaning companion from the list below, created with thorough consideration of features and performance.
1. Roborock S8 Pro Ultra White Black Robot Vacuum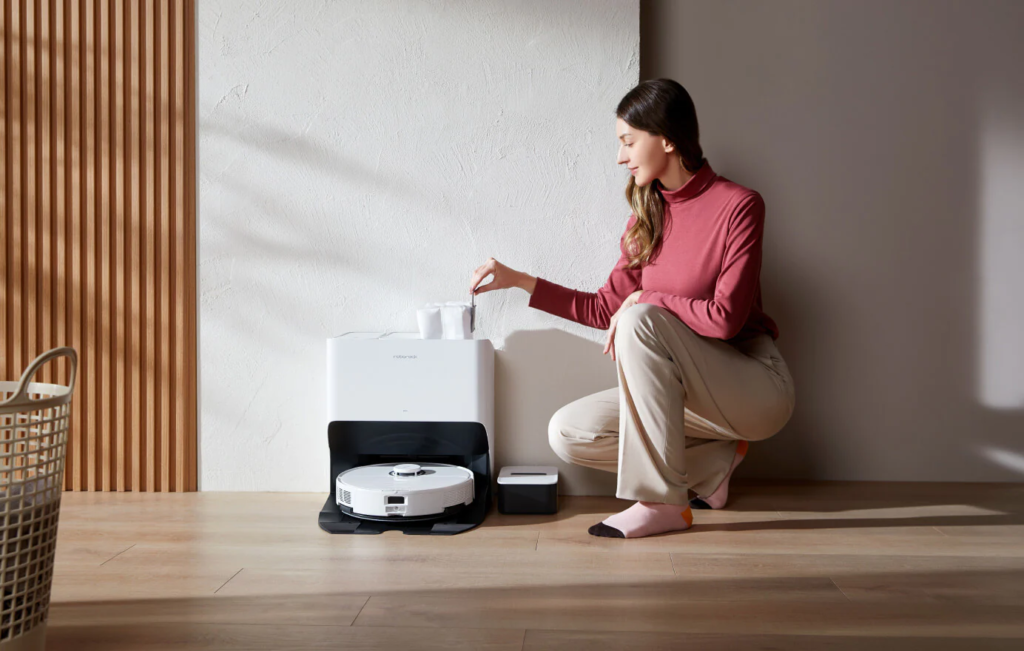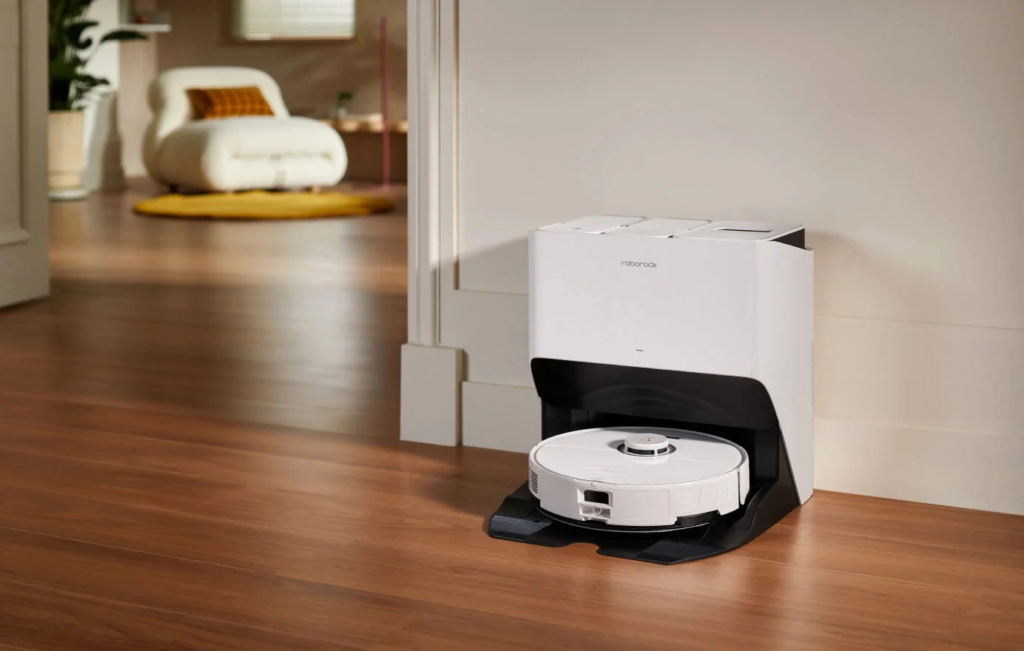 With its advanced features and cutting-edge technologies, this robot vacuum takes care of both cleaning and maintenance, allowing you to reclaim your valuable time. The upgraded self-cleaning docking system, RockDock Ultra, ensures hassle-free operation, while the DuoRoller Riser Brush provides a powerful clean by effectively sweeping away dirt and hair. The VibraRise 2.0 Mopping System takes mopping to the next level with double sonic cleaning action.
The S8 Pro Ultra offers ultimate convenience with smart and worry-free navigation using Reactive 3D Obstacle Avoidance and PreciSense LIDAR Navigation. With the easy-to-use app control and customisable features, managing your cleaning tasks has never been easier. This robot vacuum goes above and beyond with self-washing, self-drying, self-emptying, self-refilling, and self-cleaning capabilities. Experience the double power and double clean with the two-fold brush and mopping system, ensuring a spotless home on any surface.
Here are the highlights of the Roborock S8 Pro Ultra White Black Robot Vacuum's amazing features:
All-in-one docking system: RockDock Ultra
Upgraded self-cleaning
DuoRoller Riser Brush
VibraRise 2.0 Mopping System
Smart navigation technology
Reactive 3D Obstacle Avoidance
PreciSense LIDAR Navigation
Easy-to-use app control
Customisable features
Self-washing capability
Self-drying function
Self-emptying feature
Self-refilling system
Effective on multiple surfaces
2. Ecovacs Deebot X1 OMNI Robot Vacuum Cleaner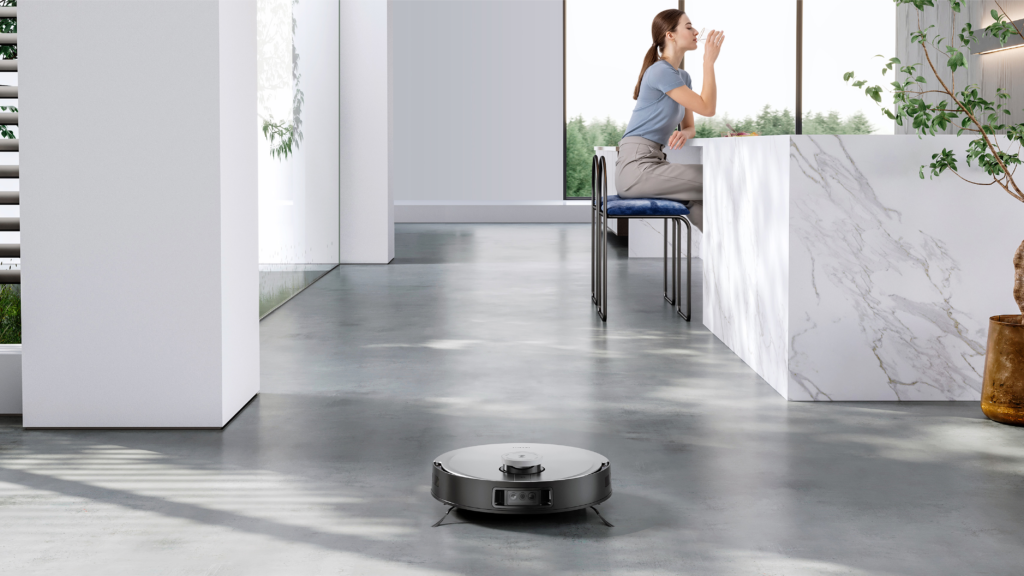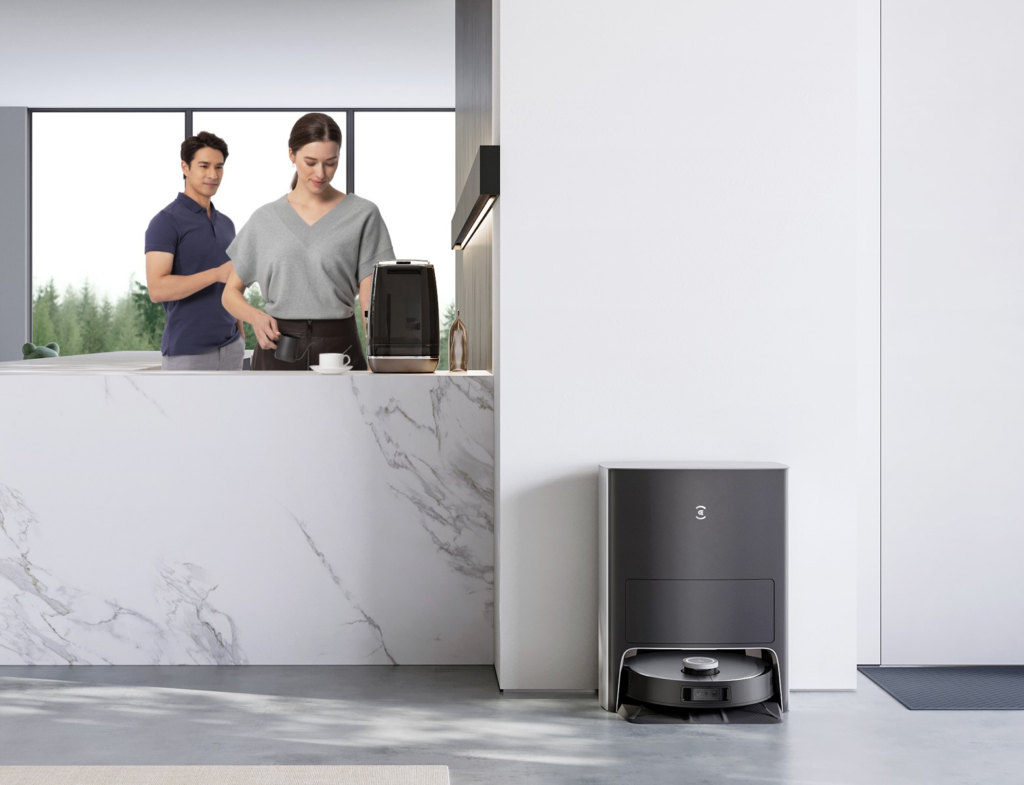 With its array of advanced features, including the revolutionary All-in-One OMNI Station, powerful AIVI™ 3D and TrueMapping technology, and the immersive YIKO Voice Assistant, this robotic vacuum and mopping cleaner from Ecovacs is designed to rejuvenate your daily life. The All-in-One OMNI Station offers a hands-free experience, providing automatic cleaning, drying, and refilling functionalities. Equipped with a 4-stage deep cleaning system, featuring Dual Side Brushes, a Floating Main Brush, 5000Pa Suction Power, and the OZMO™ Turbo 2.0 Rotating Mopping System, the Deebot X1 OMNI ensures a thorough and efficient clean on all surfaces.
With AIVI™ 3D and TrueMapping 2.0, it offers advanced obstacle avoidance and mapping capabilities for seamless navigation. Crafted with precision by JACOB JENSEN DESIGN, the Deebot X1 OMNI combines functionality with elegance. Experience the future of cleaning with the Ecovacs Deebot X1 OMNI Robot Vacuum Cleaner and enjoy a truly immersive and effortless cleaning experience.
Here are the highlights of the Ecovacs Deebot X1 OMNI Robot Vacuum Cleaner's amazing features:
All-in-One OMNI Station
Auto-Clean Function
Auto-Empty Capability
Auto Water Refill
Hot Air Drying
4-Stage Deep Cleaning System
OZMO™ Turbo 2.0
5000Pa Suction Power
AIVI™ 3D Technology
TrueMapping 2.0
YIKO Voice Assistant
3. Xiaomi Mijia Robot Vacuum Cleaner Pro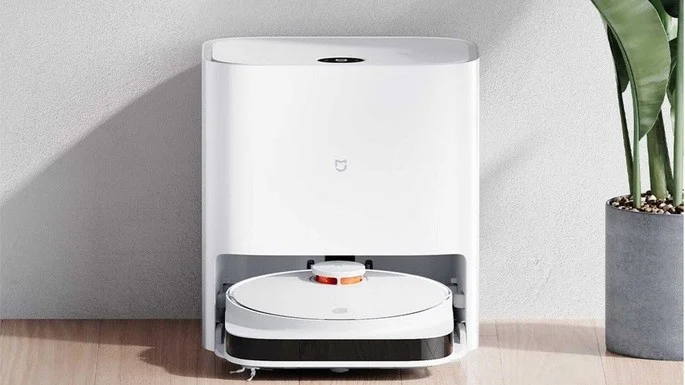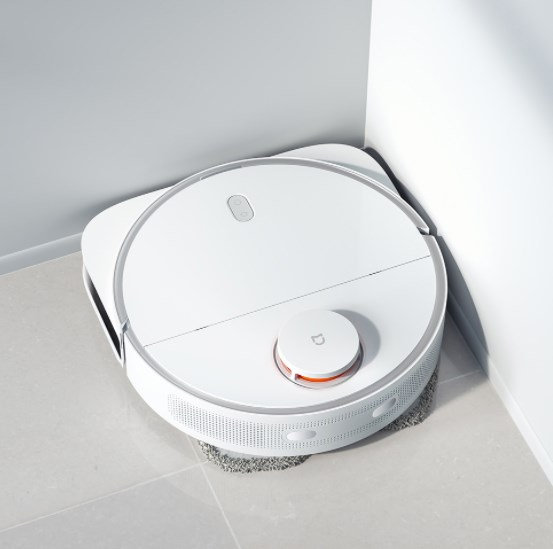 The Xiaomi Mijia Robot Vacuum Cleaner Pro offers an efficient and convenient cleaning solution for your home. With a dust box capacity of 0.5L, this bagless vacuum cleaner ensures ample storage for dust and debris. The HEPA filter guarantees effective filtration, capturing even the finest particles for cleaner air. The Mijia Robot Vacuum Cleaner Pro operates with mopping, sweeping, and suction capabilities, providing comprehensive cleaning for your floors. With an LCD display, you can easily access and control the device settings.
The dust storage type is a convenient dust box, simplifying the emptying process. Equipped with a long-lasting battery, this robot vacuum cleaner offers 2 to 2.5 hours of cleaning time. The planned cleaning route ensures thorough coverage, while the timing reservation feature allows you to schedule cleaning sessions. With its CE certification, you can have confidence in the product's safety and quality.
Here are the highlights of the Xiaomi Mijia Robot Vacuum Cleaner Pro's amazing features:
0.5L Dust Box Capacity
HEPA Filter
Mopping, Sweeping, and Suction
Bagless Design
LCD Display
Dust Storage: Dust Box
Long Battery Life: 2-2.5 hours
Planned Cleaning Route
Timing Reservation
1m Cord Length
CE Certification
4. ILIFE A10s Robot Vacuum Cleaner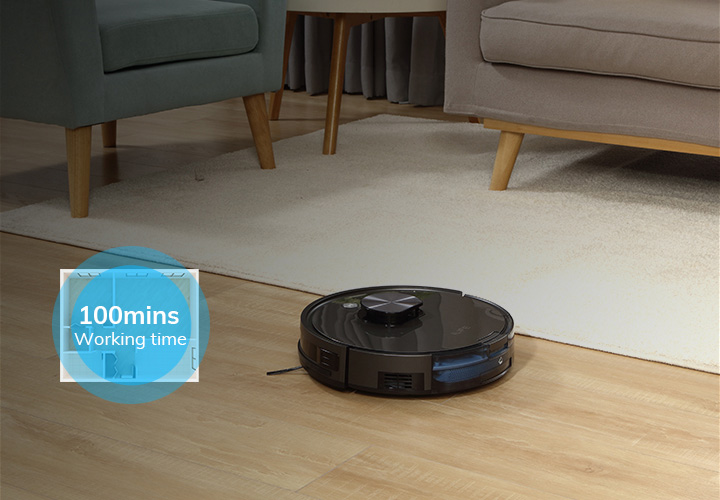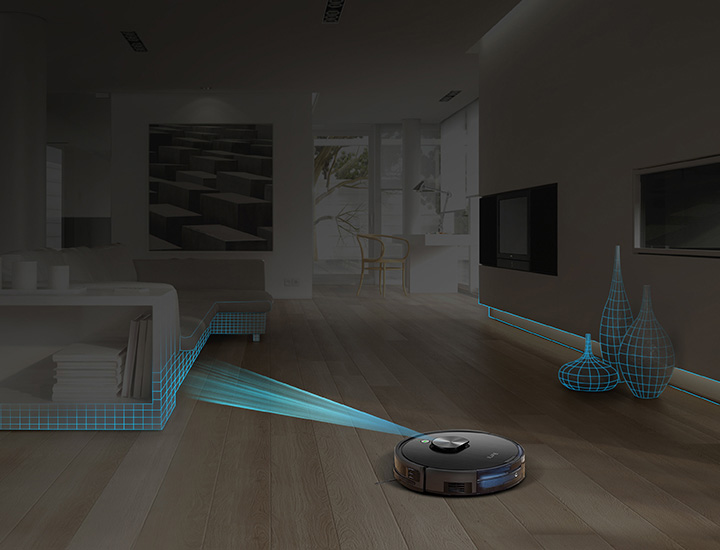 With its smart laser navigation and mapping system, the A10s accurately scans and maps your home in real-time, adapting to different floor conditions and optimising the cleaning path to ensure no areas are left out. Take control with the ability to create custom cleaning areas, to-go zones, no-go zones, and no-mop zones, allowing you to personalise the cleaning experience. The A10s also offers multi-floor mapping, recognising and saving different levels of your home for tailored cleaning routines.
With its premium accessories, including the cellular dustbin for improved dust capture and the patent vibrating water tank for deep mopping, the A10s comprehensively enhances cleaning efficiency. The large battery capacity ensures extended cleaning sessions and the smart battery top-up feature allows the A10s to resume cleaning where it left off after recharging. Choose from multiple cleaning modes, including auto, edge, spot, and max modes, to address different cleaning needs. With voice assistance compatibility, such as Alexa, controlling the A10s is as simple as a few words. Equipped with anti-drop and anti-collision sensors, the A10s navigates your home smoothly while avoiding obstacles and accidental drops.
Here are the highlights of the ILIFE A10s Robot Vacuum Cleaner's amazing features:
Smart Laser Navigation
Real-time Scanning
Custom Cleaning Areas
Auto Boost on Customised Area
Schedule Cleaning for Specific Rooms
Adjustable Side Brushing Rate
Cellular Dustbin for Improved Dust Capture
Patent Vibrating Water Tank
Large Battery Capacity
Smart Battery Top-Up
Multiple Cleaning Modes
Voice Assistance (Alexa)
Anti-Drop and Anti-Collision Sensors
5. Roborock Q Revo Robot Vacuum Cleaner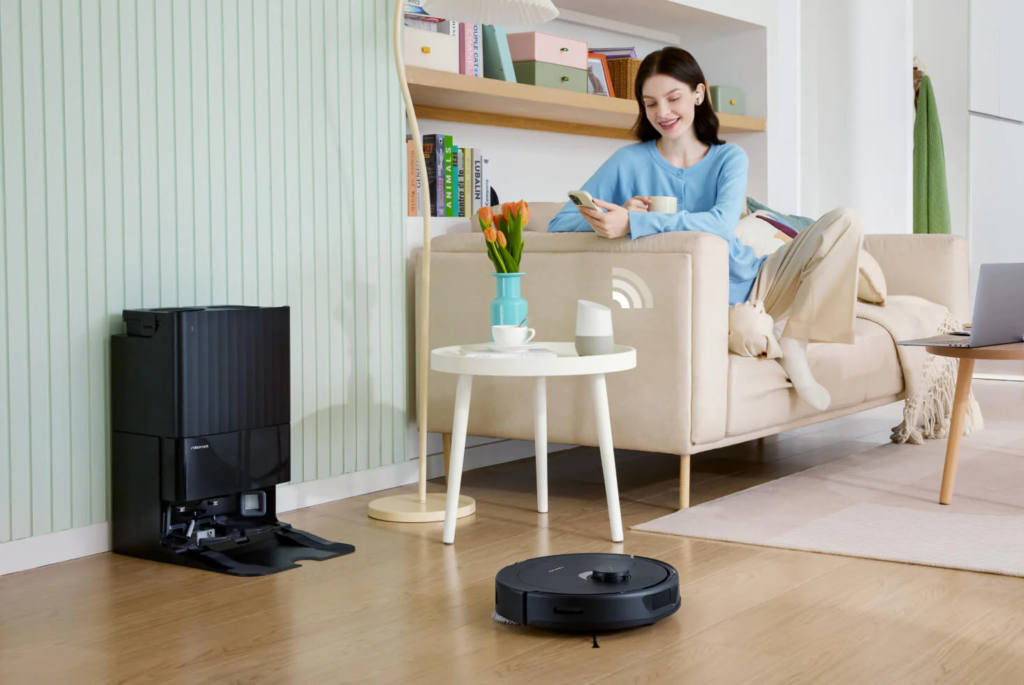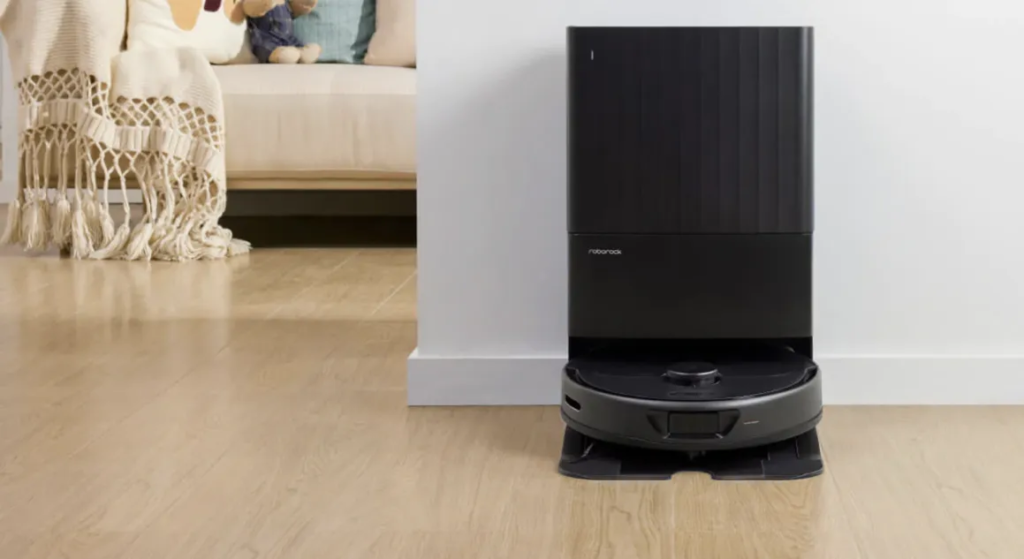 With its multifunctional dock, the Q Revo offers self-washing, self-drying, self-emptying, and self-refilling capabilities, ensuring a hassle-free cleaning experience. Equipped with dual spinning mops and auto mop lifting, it tackles even the toughest stains and dirt on your floors. The Q Revo boasts an impressive 5500Pa extreme suction power, coupled with an all-rubber brush for thorough cleaning. Thanks to its PreciSense® LiDAR Navigation, this robot vacuum scans your home environment quickly and creates detailed maps, enabling it to find the most efficient cleaning route.
With reactive tech obstacle avoidance, the Q Revo effortlessly detects and avoids potential hazards, providing a worry-free cleaning process. Enjoy the convenience of smart suggestions for no-go zones, as well as compatibility with voice assistants such as Alexa, Google Assistant, and Siri Shortcuts. Additionally, the Q Revo offers 30% faster charging and supports off-peak charging, ensuring it's always ready for action.
Here are the highlights of the Roborock Q Revo Robot Vacuum Cleaner's amazing features:
Multifunctional Dock
Detachable Dock Base
Dual Spinning Mops
Auto Mop Lifting
5500Pa Extreme Suction
All-Rubber Brush
PreciSense® LiDAR Navigation
Reactive Tech Obstacle Avoidance
Alexa, Google Assistant, and Siri Shortcuts Supported
30% Faster Charging
Off-Peak Charging Supported
6. Dreame L10s Ultra Robot Vacuum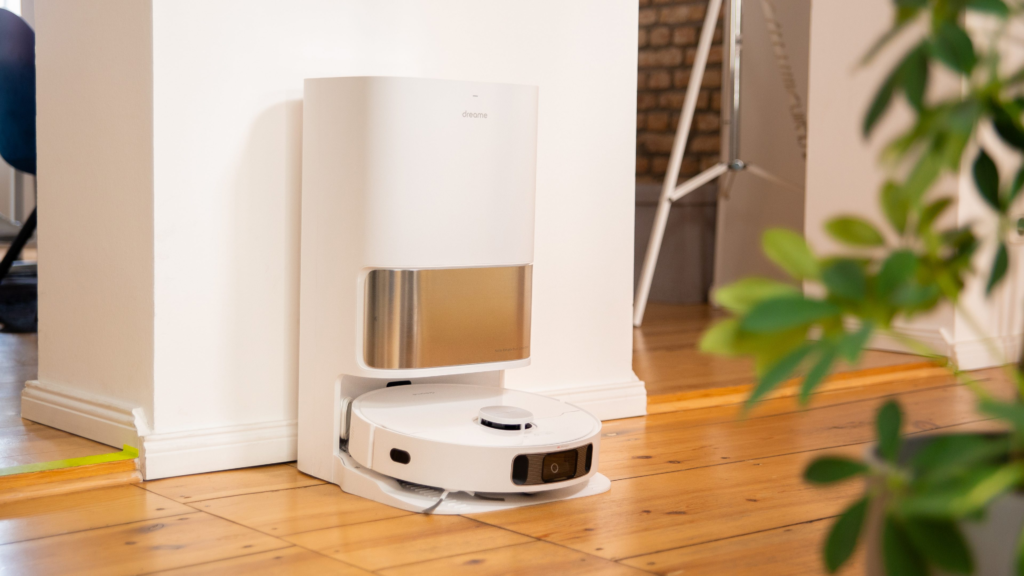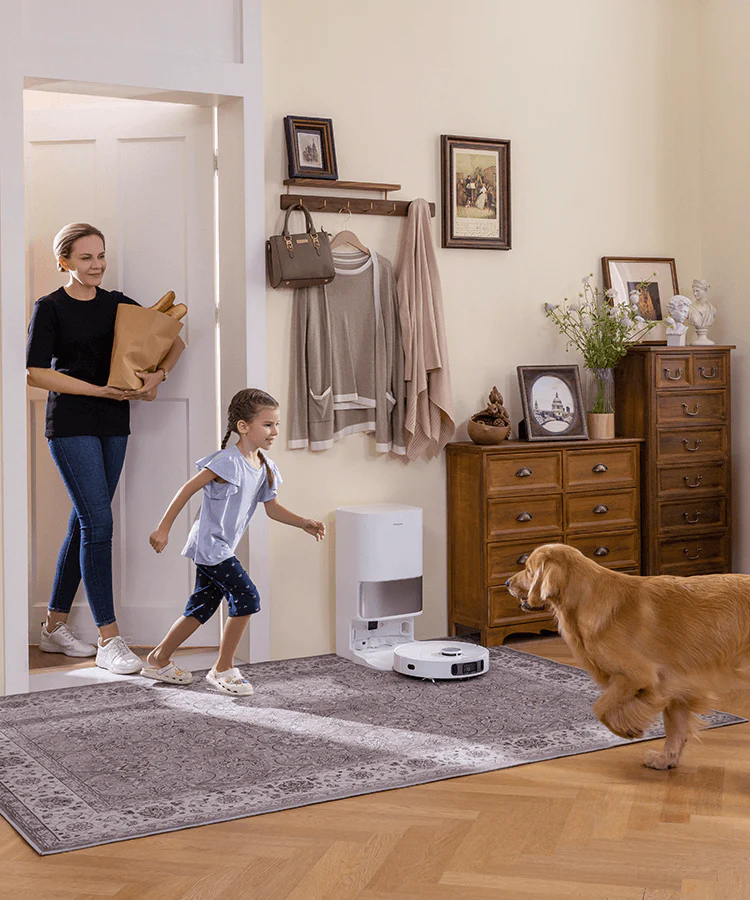 Introducing the Dreame L10s Ultra Robot Vacuum, the perfect companion for effortless and efficient cleaning. Equipped with all-new popular robotic cleaning technologies, this advanced vacuum offers a range of features to simplify your cleaning routine. With auto-empty functionality, you can enjoy a hands-free experience as the vacuum automatically empties its dust box into a 3L dust bag, minimising noise and clogging. The mop self-cleaning feature ensures your floors are not only vacuumed but also mopped to perfection.
Powered by AI and 3D navigation, the L10s intelligently maps your home, generating customised cleaning paths based on your floor type and obstacles. With a powerful 5,300Pa suction, automatic carpet detection, and suction boost, it effectively removes debris from rugs, carpets, and hard floors. Experience the convenience and efficiency of the Dreame L10s Ultra Robot Vacuum and reclaim your time for more enjoyable activities.
Here are the highlights of the Dreame L10s Ultra Robot Vacuum's amazing features:
Auto-empty
Mop Self-cleaning
AI + 3D Navigation
5,300Pa Suction
Mop Lifting
Creative and Intelligent
AI-Mapping
Strong Suction & Detection
7. Neatsvor S600 Robotic Vacuum Cleaner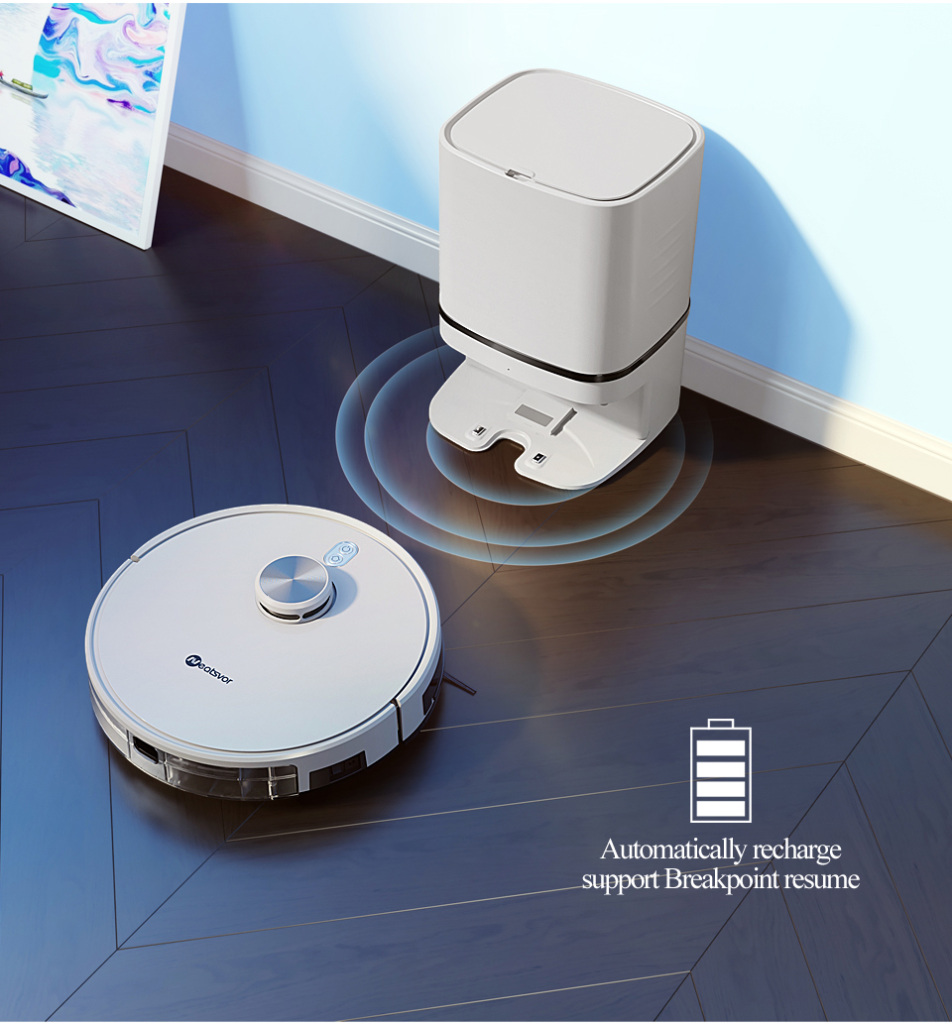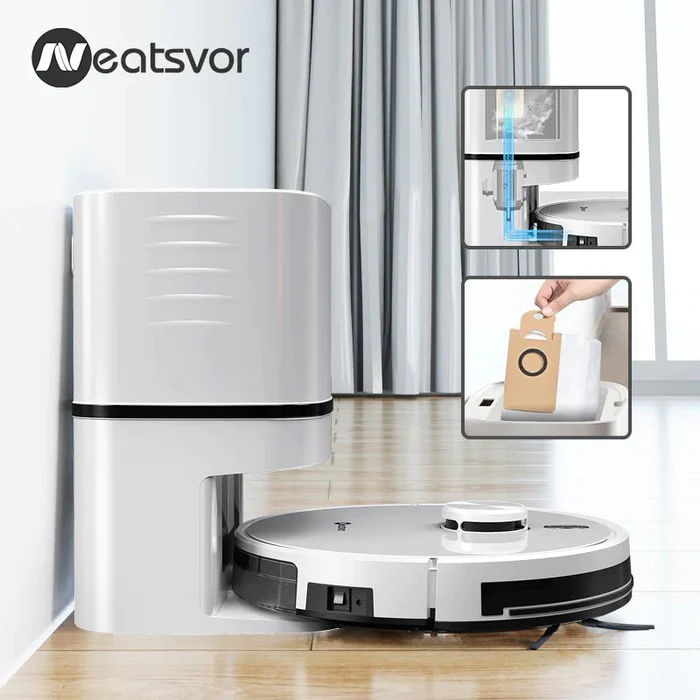 Neatsvor S600 Robotic Vacuum Cleaner is your ultimate home assistant. This advanced cleaning solution is packed with innovative features to make your cleaning routine effortless and efficient. The S600 features a self-emptying dust box, eliminating the need for frequent garbage cleanups. With its 2.8L large dust bag, you only need to clean it once a month. The 6000Pa super suction power ensures a deep clean for your room, while the unique 2-in-1 combination of rubber and brushes prevents hair tangling.
Equipped with a 350mL intelligent control water tank, it offers versatile mopping, sweeping, and vacuuming functions. The intelligent laser navigation system maps your home for efficient and orderly cleaning. With the Neatsvor app, you can control the cleaning modes, schedule cleaning, adjust suction power and mopping levels, and even view the interactive map. The S600 is your reliable and intelligent cleaning companion, providing convenience, efficiency, and a fresh, clean home.
Here are the highlights of the Neatsvor S600 Robotic Vacuum Cleaner's amazing features:
Large 2.8L dust bag
6000Pa super suction
2-in-1 rubber and brush combination
3-in-1 mopping, sweeping, and vacuuming
Intelligent laser navigation
Virtual map creation
Voice control compatible (Alexa, Google Home)
Intelligent LDS4.0 navigation
Adjustable water output
Restricted area setting
Spot cleaning mode
Efficient NSurface2.0 technology
Programmable scheduling
Quiet operation (less than 64dB)
Long-lasting 5200mAh battery
Automatic return to charging base
Triple filtration system with HEPA filter
High obstacle-surmounting ability (up to 2cm)
8. ILIFE V55 Pro Robot Vacuum Cleaner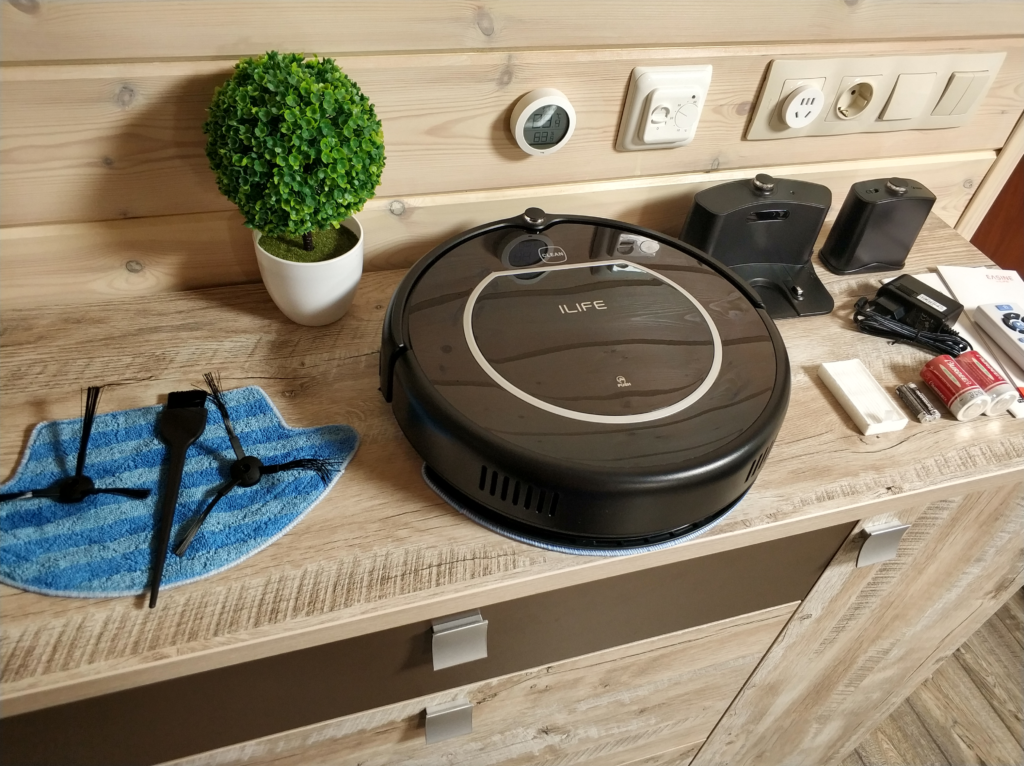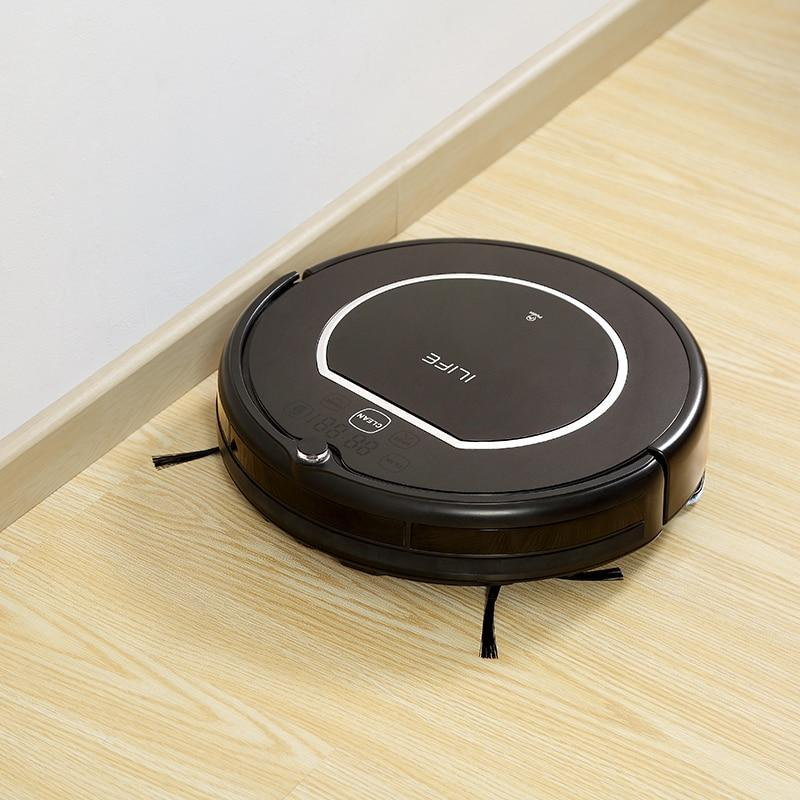 The ILIFE V55 Pro Robot Vacuum Cleaner is a versatile and efficient cleaning solution for your home. This integrated vacuuming and mopping robot offers a dual cleaning system that sweeps and mops to ensure a thorough cleaning. With its auto-controlled water tank and moisture-lock mop cloth, it enhances cleaning effectiveness. The upgraded 400cm² mop cloth locks moisture for powerful dirt and fine dust removal. The V55 Pro features planned zigzag path cleaning, covering the entire house with maximum effectiveness. It offers multiple cleaning modes, including Auto, Spot, and Edge, simplifying the complexity of cleaning.
The Electrowall® technology allows you to clean designated zones only by marking invisible boundaries. The anti-tangle suction port and adjustable suction power ensure hassle-free cleaning and leave your floors sparkling clean. With its double filtering system, high-capacity battery, and auto-recharge capability, the ILIFE V55 Pro provides a convenient and hands-free cleaning experience.
Here are the highlights of the ILIFE V55 Pro Robot Vacuum Cleaner's amazing features:
Dual cleaning system
Auto-controlled water tank
220ml water tank
120 mins uninterrupted wet mopping
Upgraded 400cm² mop cloth
Planned zigzag path
Multiple cleaning modes
Electrowall® for zone cleaning
Tangle-free suction
Adjustable suction power
Anti-fall and anti-collision
One scheduling, 7-day workweek
High-capacity battery
Auto recharge
9. Xiaomi Robot Vacuum E10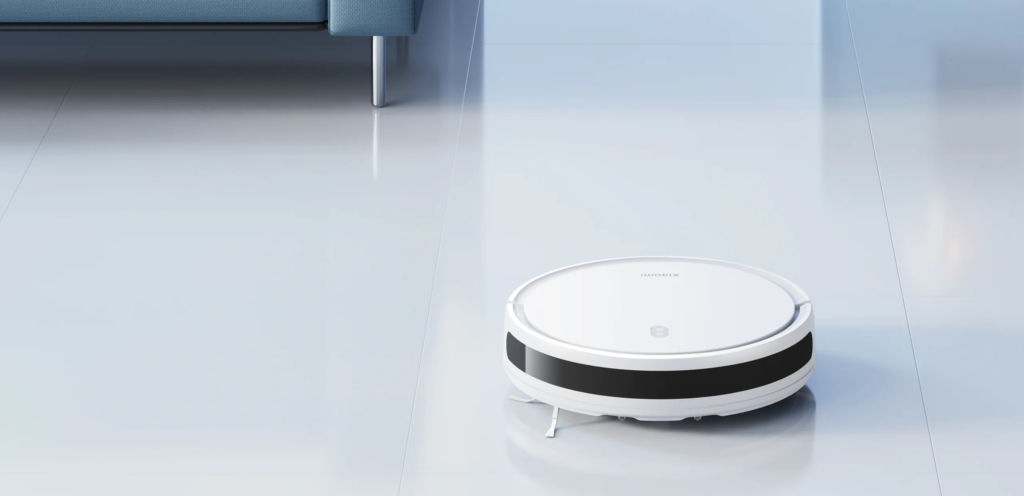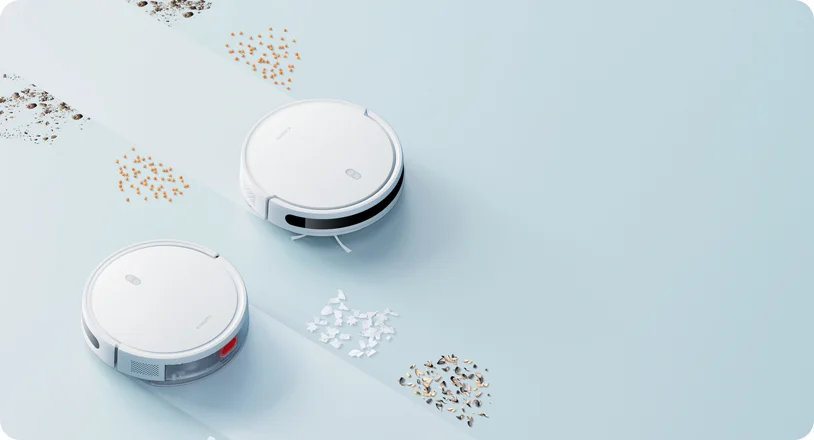 With voice notifications, you can stay informed in real-time and easily track the cleaning progress. The vacuum features advanced path planning, following a zigzag cleaning pattern to ensure efficient and thorough cleaning in one pass. Control the vacuum effortlessly through the Mi Home/Xiaomi Home app, allowing you to schedule cleaning, adjust cleaning levels, and monitor the cleaning process remotely. The Robot Vacuum E10 is equipped with multiple sensors, making it adaptable to complex environments and able to clean hard-to-reach spaces.
Its smart water tank adjusts the water discharge based on the floor type, protecting your flooring from being oversoaked. Triple filtration, including high-efficiency filtration, effectively captures and prevents flying dust. The vacuum's integrated rubber main brush and highly flexible side brush ensure deep cleaning and efficient dust collection. Experience the convenience of quick removal and assembly with the drawer design of the dust box and water tank. Switch between vacuuming and mopping effortlessly, with three-floor cleaning modes to choose from.
Here are the highlights of the Xiaomi Robot Vacuum E10's amazing features:
Voice notifications
Real-time tracking
Scheduled cleaning
Intelligent path planning
Powerful suction (4000Pa)
Multi-sensor adaptability
Smart water tank
Triple filtration
Integrated rubber main brush
Highly flexible side brush
High-capacity battery
Remote monitoring
10. Toush Smart Laser Robot Vacuum T9002SRV-LM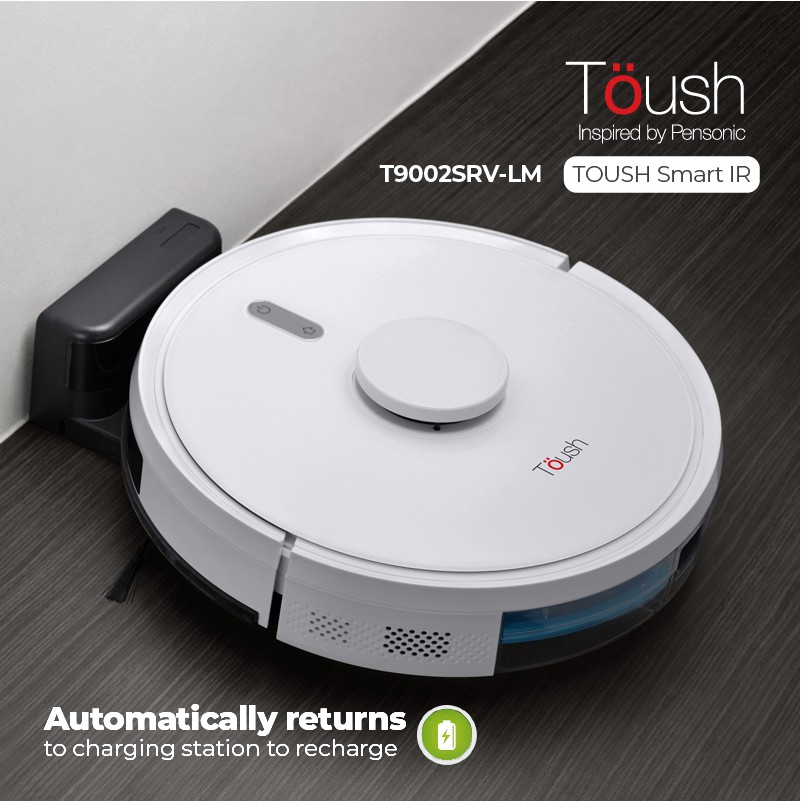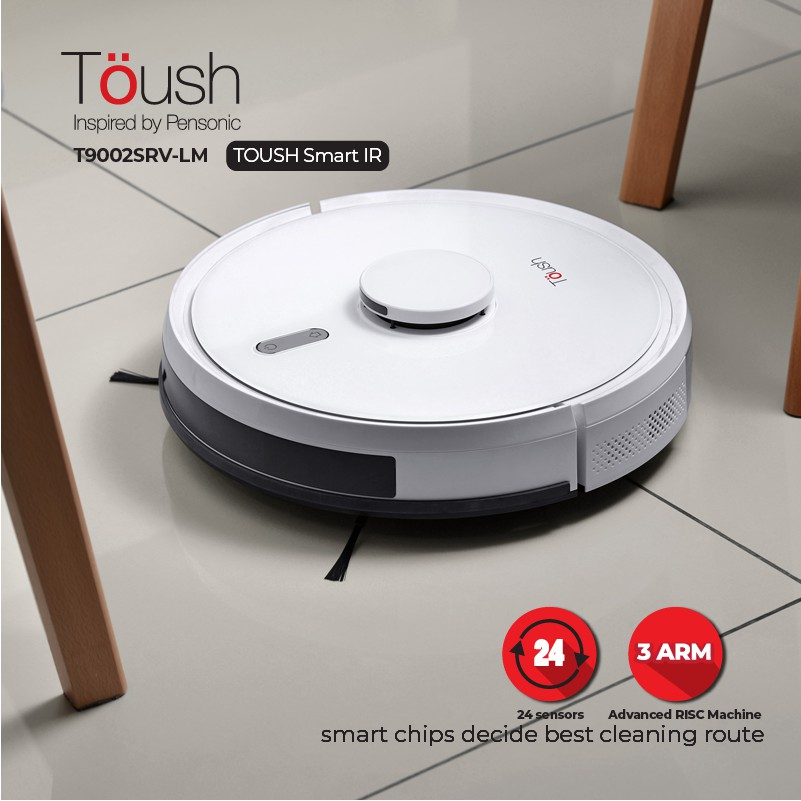 Equipped with a 360° detection Laser radar and LDS + SLAM algorithm, it creates a real-time map of your space, allowing you to customise area, spot, and schedule cleaning with ease. The brushless motor delivers a powerful 2200pa suction, ensuring thorough cleaning of every surface. With a 5200mAh battery capacity, the T9002SRV-LM offers extended cleaning sessions. Its versatile functionality includes vacuuming, sweeping, and mopping, thanks to the 600ml dust tank and 400ml electric water tank. Control the device effortlessly with the Toush smart app via Wi-Fi connectivity.
This smart vacuum is equipped with a TOF sensor that can identify glass and black walls, preventing accidents. It also features auto recharging and breakpoint continual cleaning for uninterrupted operation. Set up a virtual wall to restrict specific areas, while the multitude of sensors ensures anti-falling, anti-collision, and obstacle avoidance capabilities. Enjoy the convenience of scheduling and time set-up functions, and easily update the software through the OTA service. Share device control with family members, and benefit from voice prompts in English. With an impressive working time of up to 160 minutes and a quick 4-5 hour charging time, the Toush Smart Laser Robot Vacuum T9002SRV-LM offers a superior cleaning experience.
Here are the highlights of the Toush Smart Laser Robot Vacuum T9002SRV-LM's amazing features:
360° detection Laser radar
Real-time map
Area/spot/schedule cleaning
2200pa strong suction
5200mAh battery capacity
Vacuum & sweeping
Mopping with large tanks
Carpet press operation
TOF sensor for glass and black wall identification
Auto recharging
Virtual wall function
38-group sensors
Scheduling/time set-up
OTA software updates
Device sharing
Voice prompt
Up to 160min working time
4-5hr charging time
11. HETCH RVC-1409-HC Robot UV Vacuum Cleaner & Mop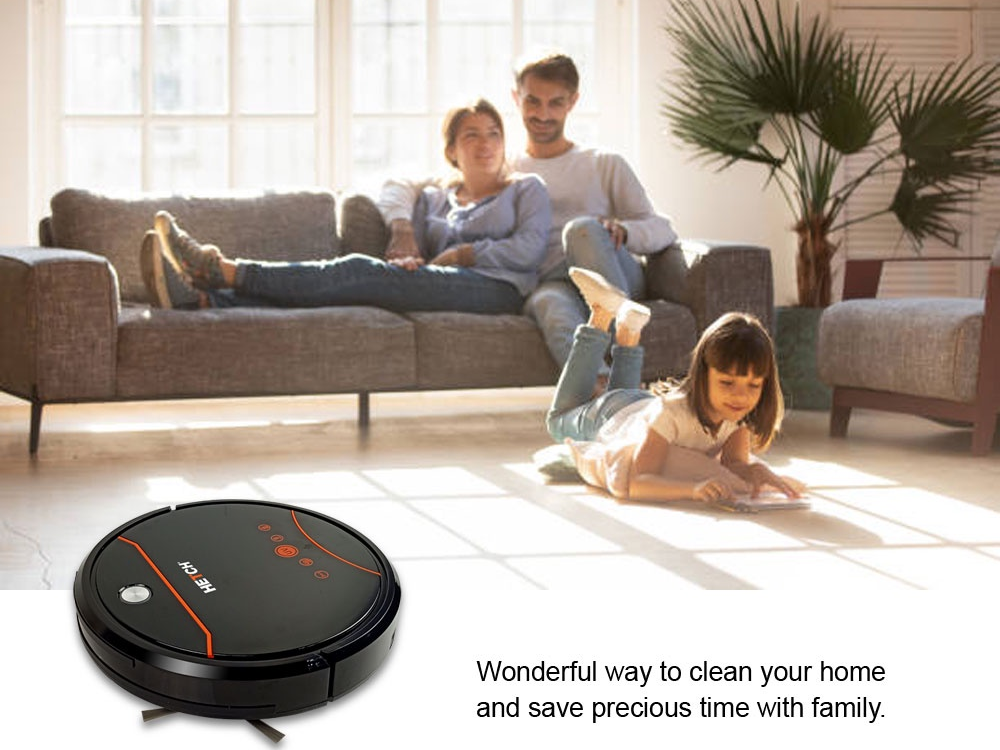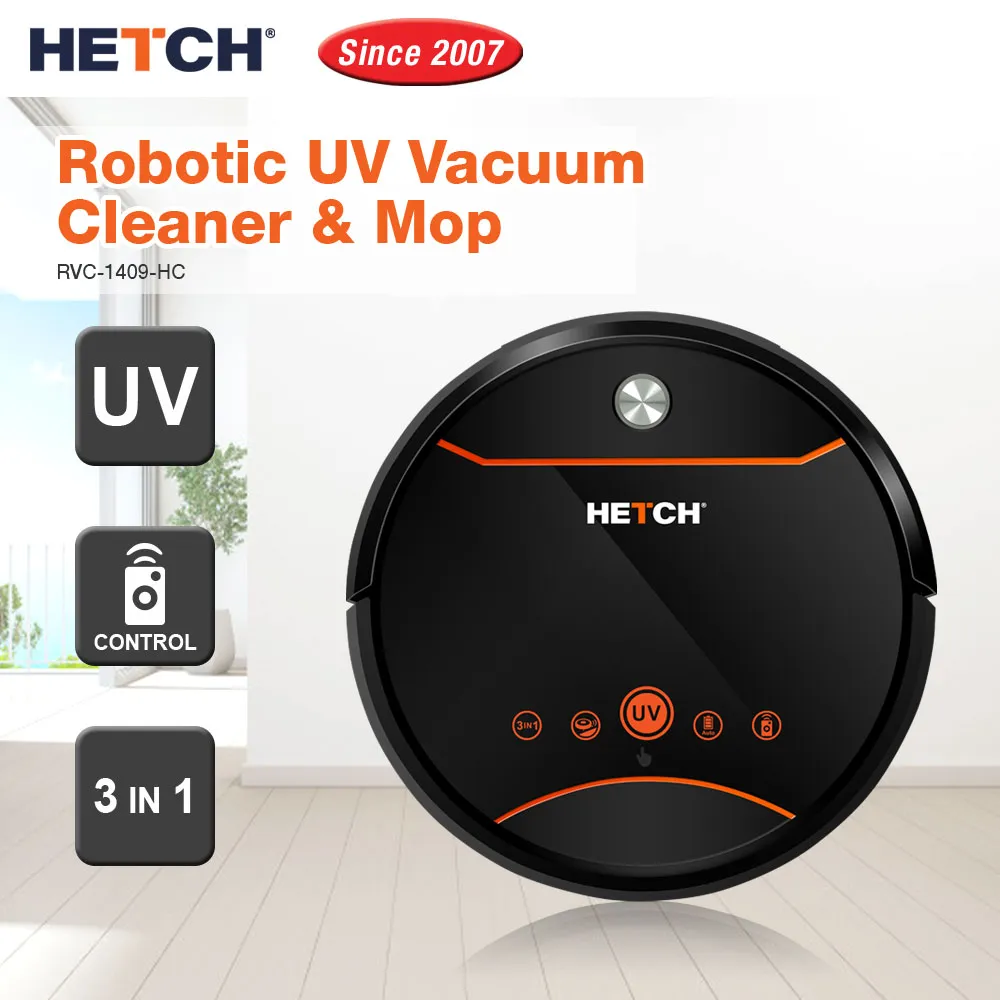 The UVC Disinfection feature ensures that unseen dust mites and bugs are eliminated, while killing 99.8% of bacteria and germs, creating a healthier living environment for you and your family. Equipped with a Prevent Falling Sensor, this robot moves safely around your home, avoiding any potential accidents. The 3-Stage Cleaning System sweeps, vacuums, and mops in a single pass leaving your floors spotless. With multiple cleaning modes like Automatic/Random, Spot, Zigzag, and Edge, you have the flexibility to choose the most suitable cleaning method for your needs.
With a working time of up to 100 minutes, this robot covers a large area, ensuring thorough cleaning of your house. Its low-profile design, standing at just 64mm, allows it to access hard-to-reach areas and effortlessly clean under furniture. The Automatic Recharging feature ensures that the robot never runs out of power. When the battery level is low, it automatically returns to the docking station for a quick recharge.
Here are the highlights of the HETCH RVC-1409-HC Robot UV Vacuum Cleaner & Mop's amazing features:
UVC Disinfection
Prevent Falling Sensor
3-Stage Cleaning System
Multi-cleaning Modes
Up to 100 minutes of working time
Low-Profile Design (64mm)
Automatic Recharging
Time-saving cleaning
12. iRobot Wi-Fi® Connected Roomba® 692 Robot Vacuum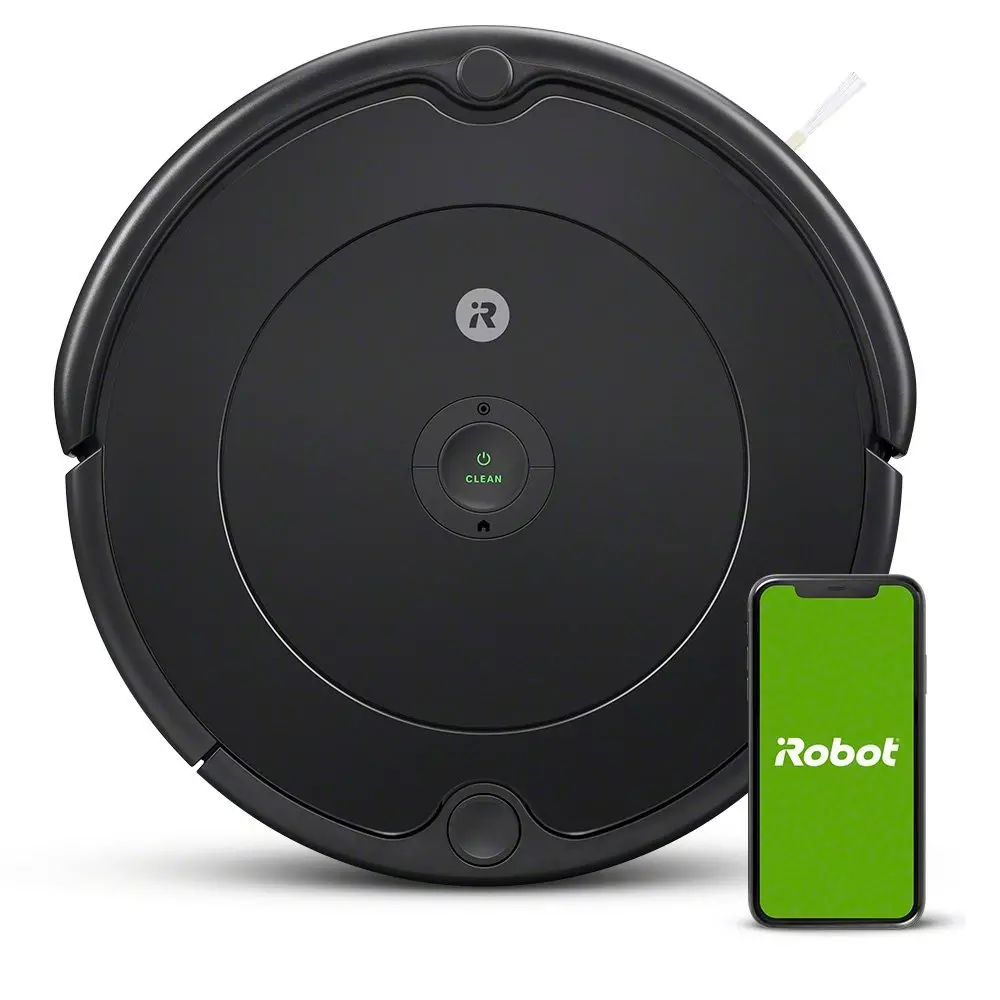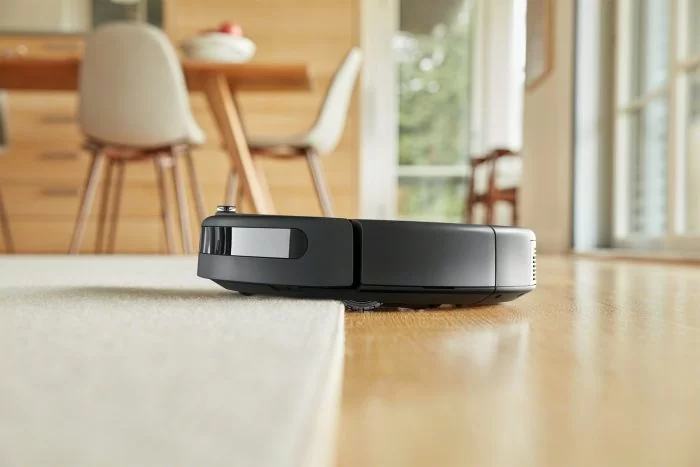 One of the OG robot vacuum cleaner brands, this Roomba is equipped with a 3-stage Cleaning System to eliminate dust and dirt on the floor. Using Dual Multi-Surface Brushes, the Roomba grabs dirt from carpets and hard floors, while the Edge-Sweeping Brush attacks corners and edges effectively.
It also has Dirt Detect™ Technology that recognises dirtier and high-traffic areas of your home so it cleans these areas more thoroughly. The Cliff Detect feature keeps it from falling from stairs or high edges so you can let it clean with peace of mind. Plus it can suggest cleaning schedules or you can set your own schedule and it's compatible with Google Home and Alexa as well.
Features:
3-stage Cleaning System
Dual Multi-Surface Brushes
Edge-Sweeping Brush
Dirt Detect™ Technology
Cliff Detect
Customised cleaning schedule
Compatible with Google Home and Alexa
13. Samsung Jet Bot+ with LiDAR Sensor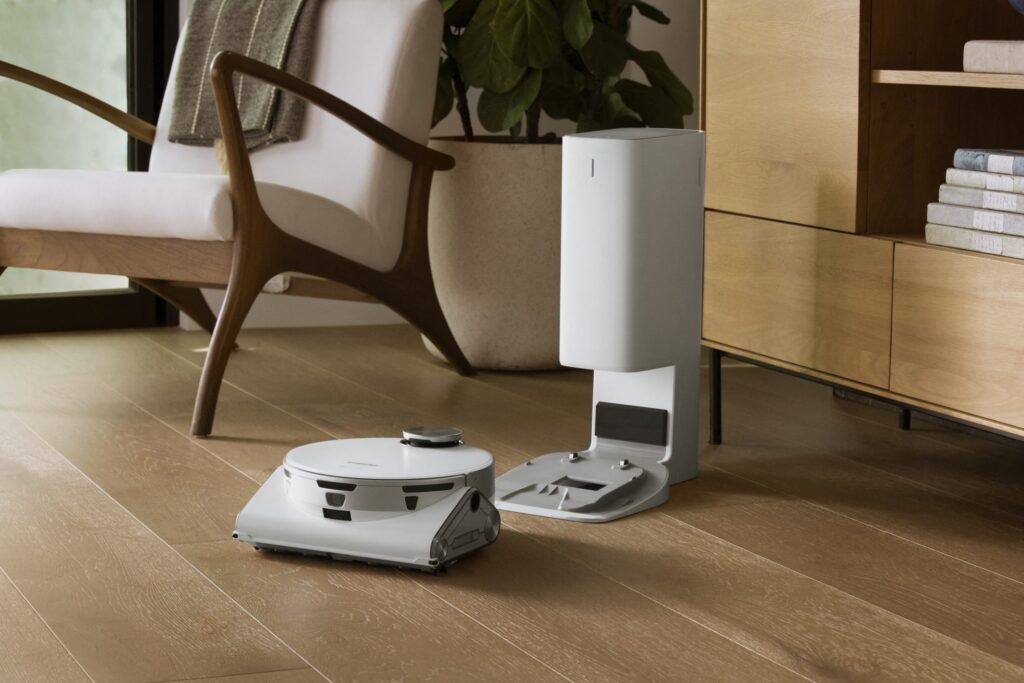 Turn all your sweeping and mopping over to this Samsung robot vacuum cleaner. Equipped with LiDAR sensor, it maps the entire house accurately so that every inch is covered. Using High-Efficiency Brushes, you'll be glad to know that they can clean any type of floor, leaving it spotless. Once finished cleaning, it goes back to the Clean Station to empty its dustbin.
The Digital Inverter Motor ensures that the suction power is maximised when you need it while the Intelligent Power Control detects the surface type and amount of dust. You can also set the Jet Bot's boundaries and cleaning areas by creating Select & Go and No-Go Zones.
Features:
LiDAR Sensor
Clean Station
High-Efficiency Brushes
Digital Inverter Motor
Intelligent Power Control
Set Select & Go and No-Go Zones
Washable dustbin
Conclusion
The market for robot vacuum cleaners in Malaysia offers a wide range of options to meet the needs of consumers. These intelligent devices have revolutionised home cleaning by providing convenience and efficiency. With advanced features such as UVC disinfection, prevent-falling sensors, and multi-cleaning modes, robot vacuum cleaners have become essential household companions.
They effortlessly sweep, vacuum, and mop in a single pass, ensuring thorough cleanliness. The long working time and automatic recharging capability ensure that every corner of your home is covered. Investing in a robot vacuum cleaner is a wise decision for Malaysians who value their time and seek a hassle-free cleaning experience. Say goodbye to manual labor and enjoy a clean and pristine living space with the best robot vacuum cleaner for your home.
Read also: Best of Home Appliances Series