Rural areas are getting more urbanised these days, as more and more development is happening. You can see modern houses popping up in villages, which can sometimes disrupt the idyllic setting and looks rather out of place.
Luckily for Dien Khanh House in Vietnam, 6717 Studio managed to design it to blend in with its surroundings yet ensure that the residents will have all the necessary creature comforts in their home.
Project: Diên Khanh House
Architect: 6717 Studio
Location: Vietnam
The Concept: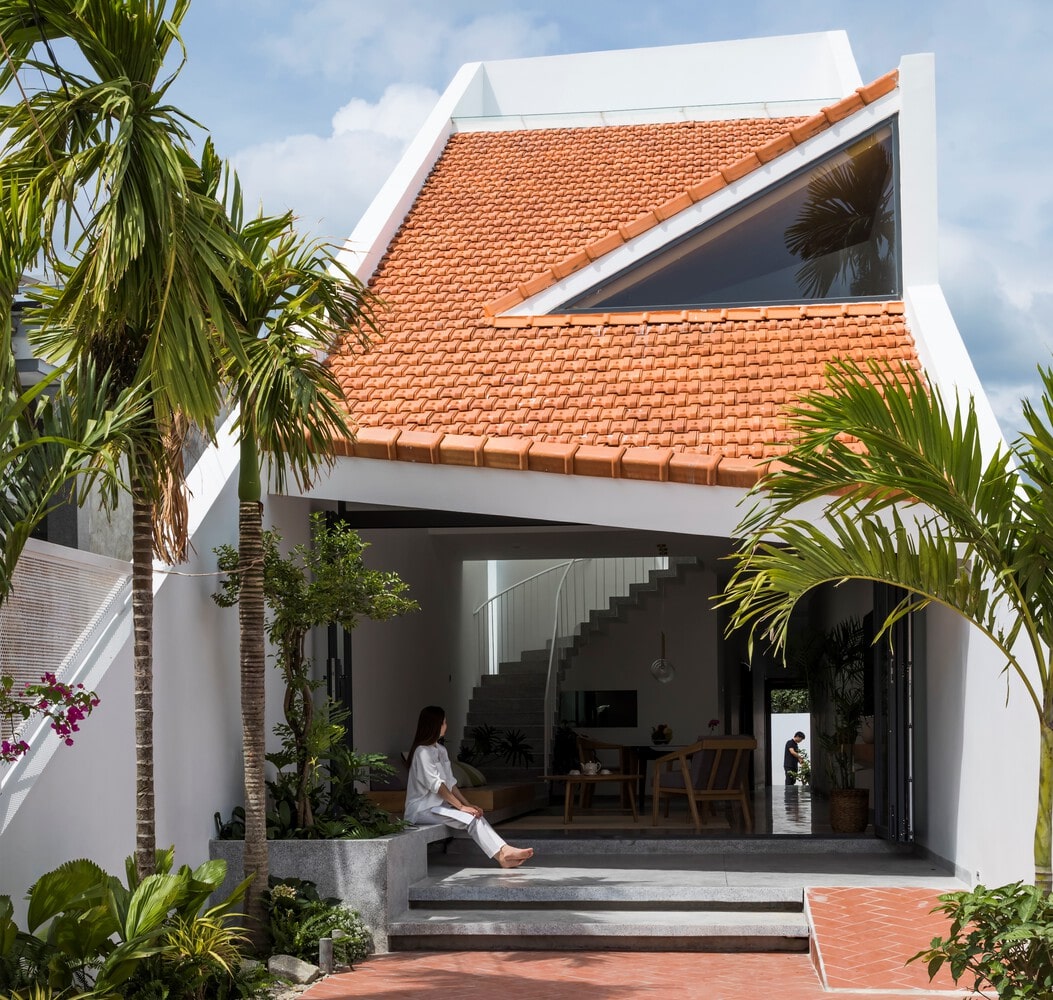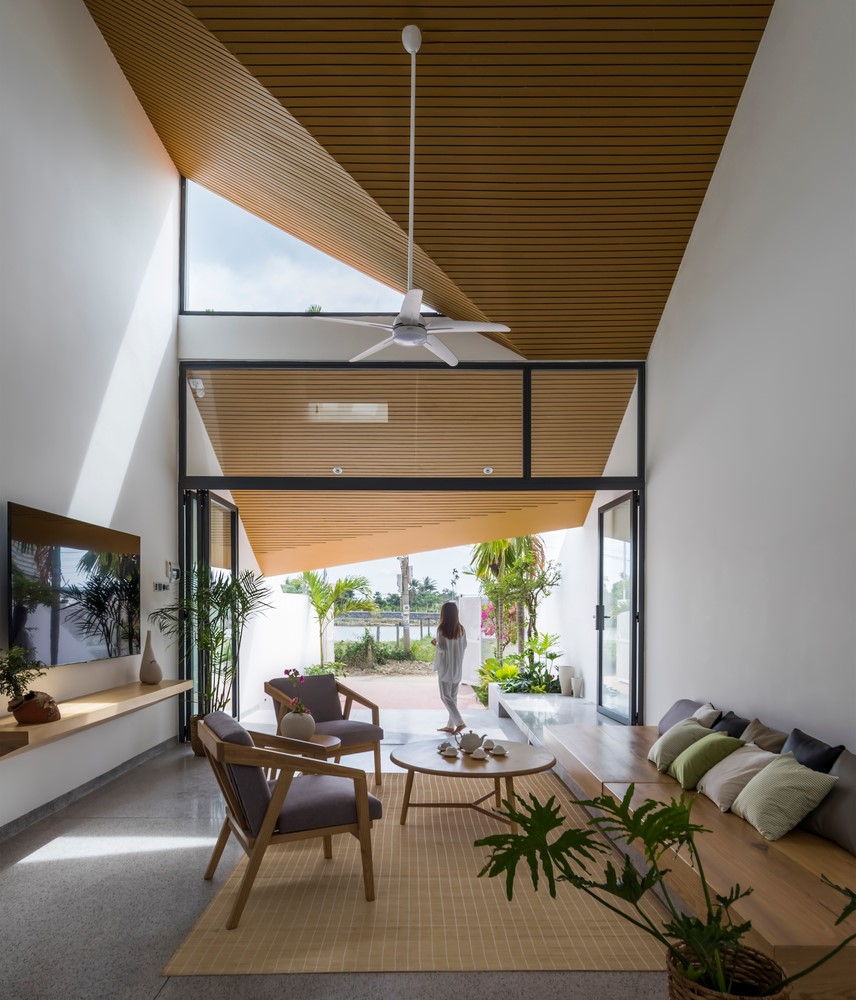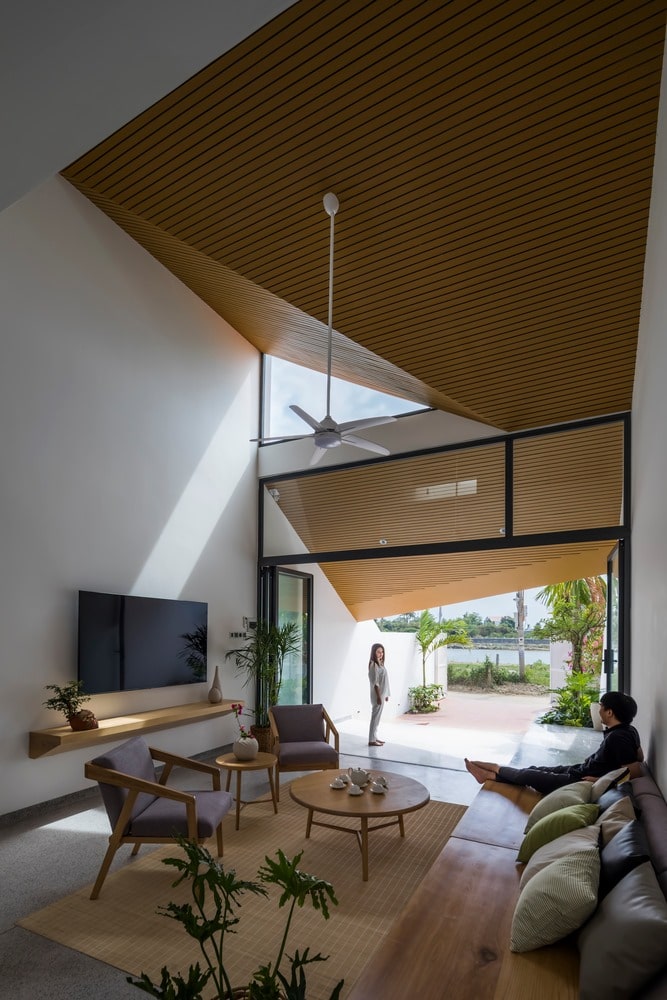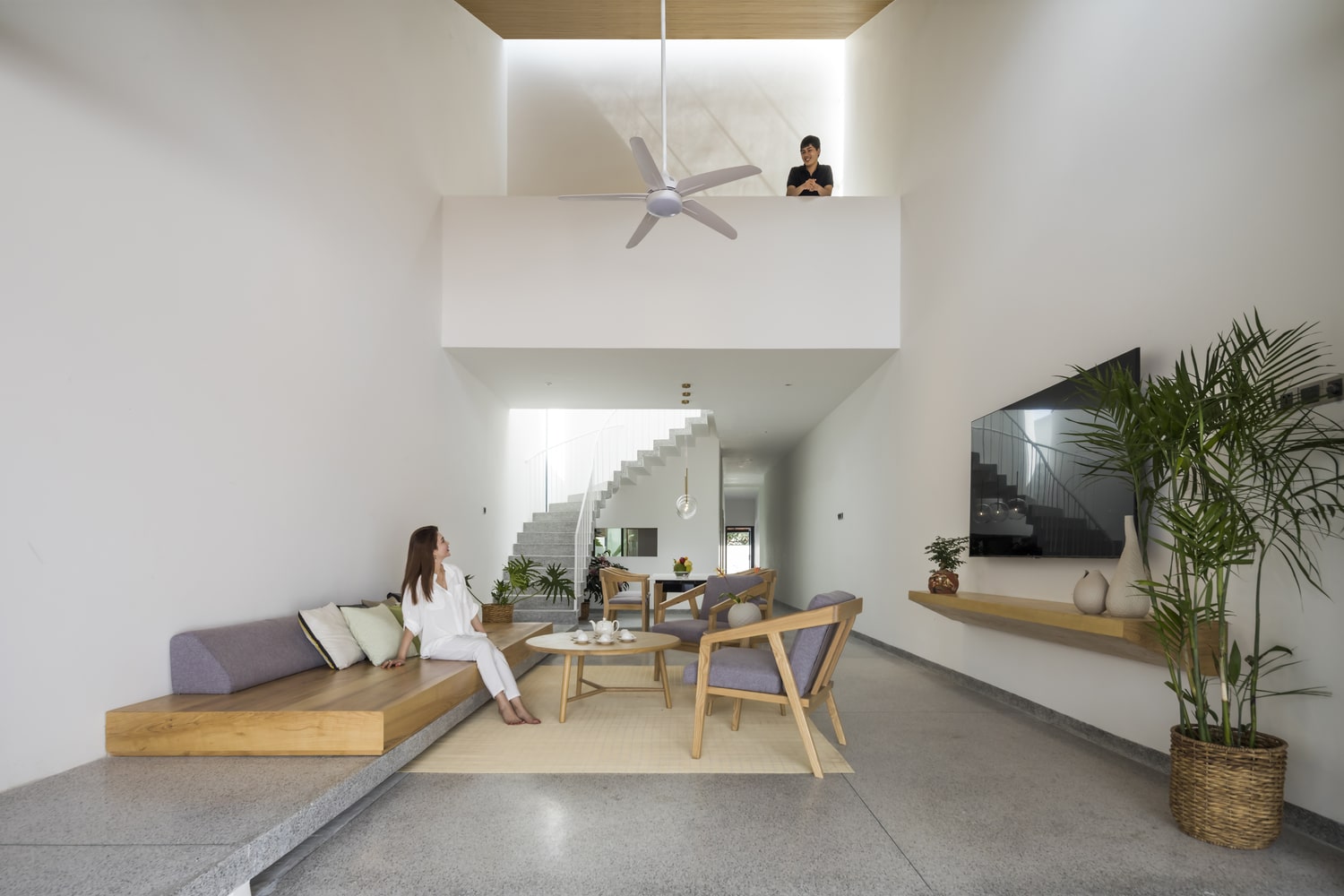 Located close to nature, the house is modelled after traditional Vietnamese homes with a more modern twist. The house was built on a plot of land that can accommodate a front yard and is surrounded by fences for privacy.
To liven up the facade, rows of Areca and lush trees are planted to bring in more nature to the home.
However, one of the most eye-catching features of the facade is the roof that's covered with red tiles against a white background.
The front yard has similar Chinese bricks that complement the roof and is inspired by traditional Vietnamese houses.
Interior Area: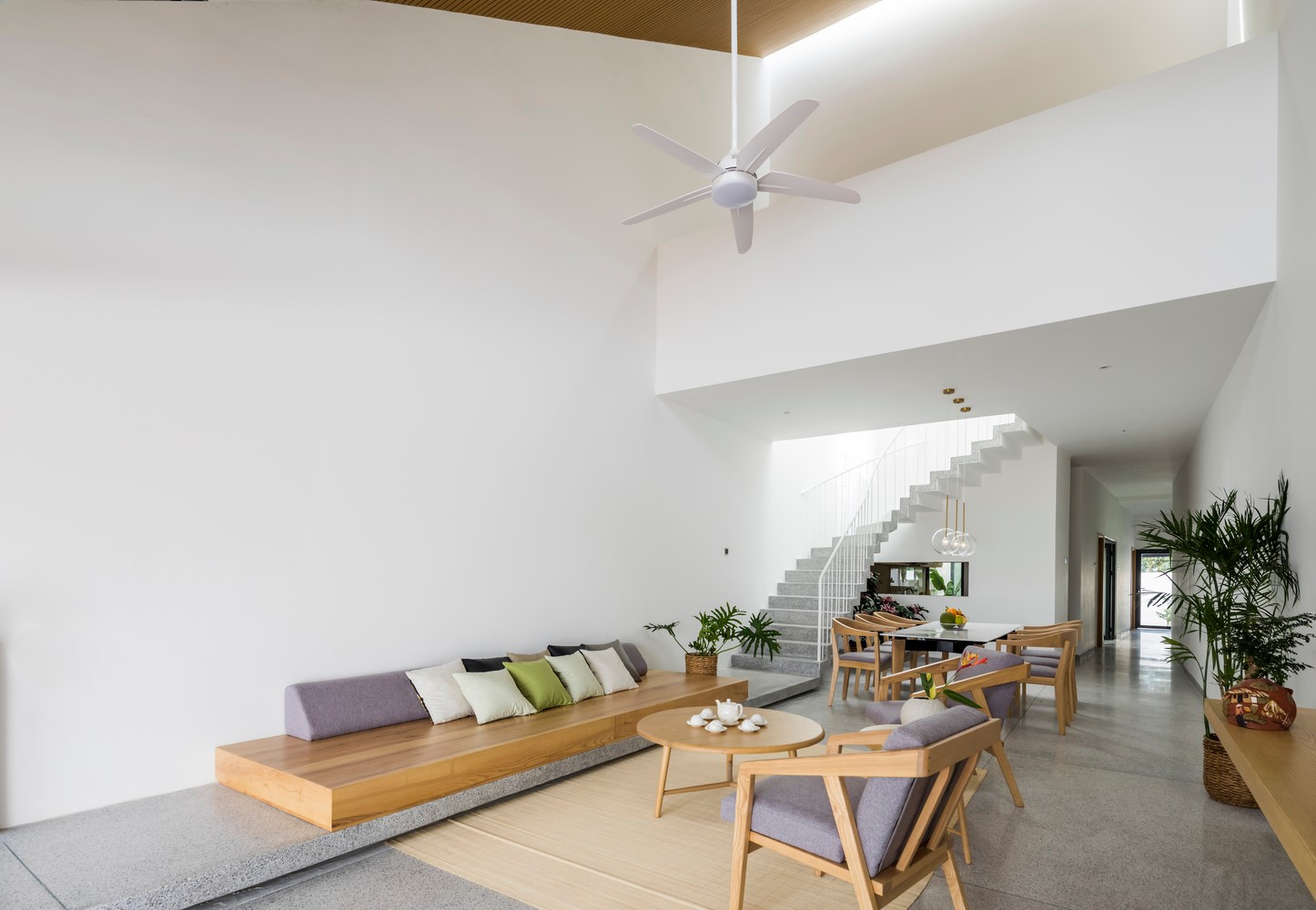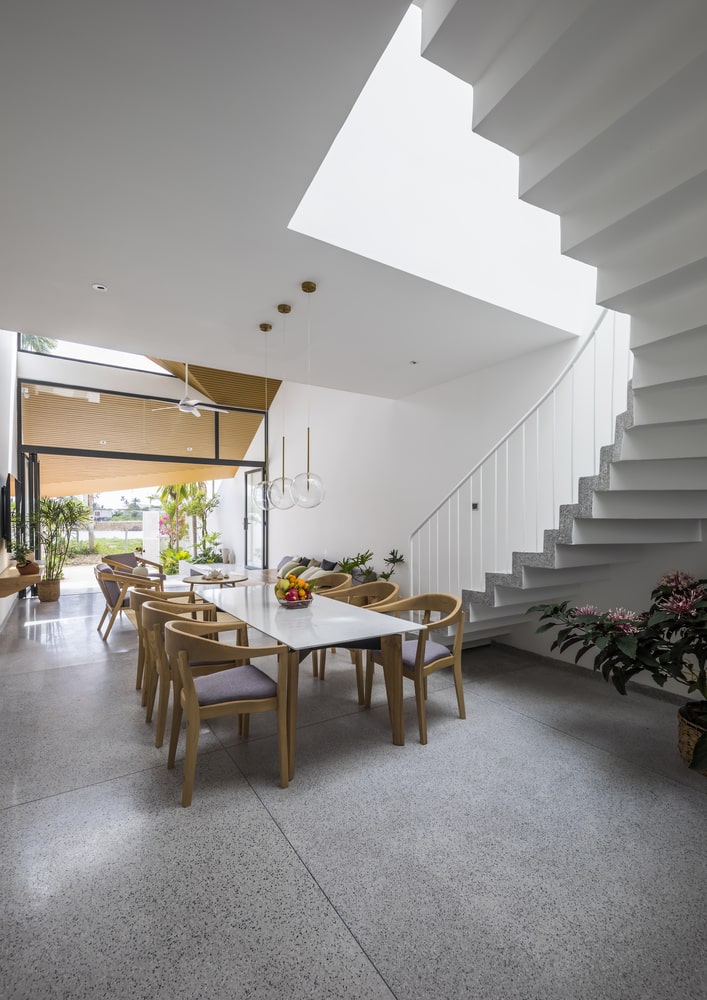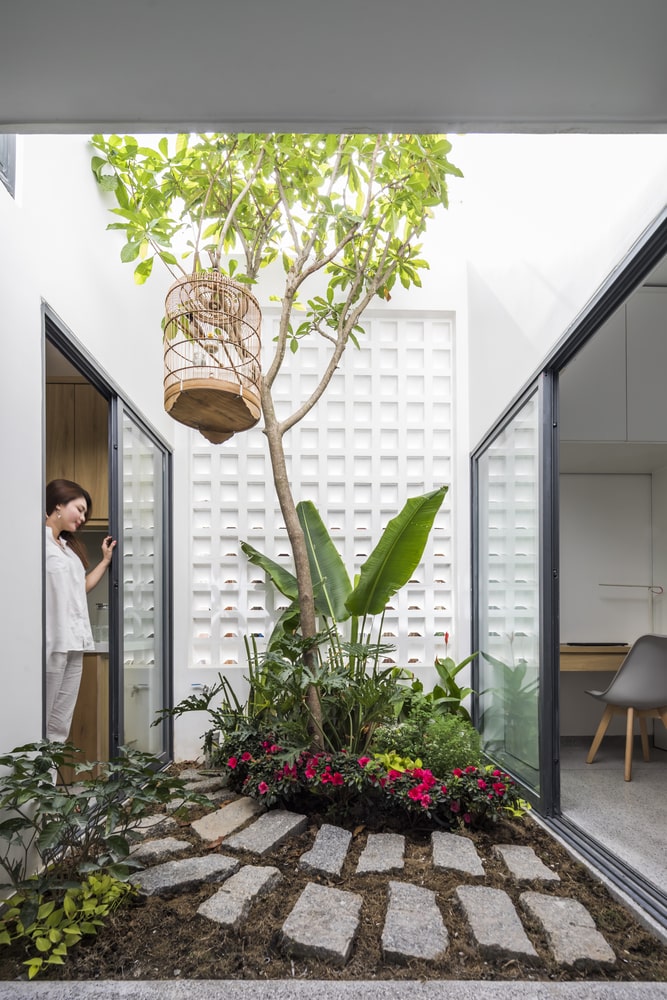 Entering the home, you'll find that a spacious living room with high ceilings. This is due to the atrium space that connects the living room to the first floor.
Moving on to the back of the house, the height gradually decreases due to the sloping ceilings that lead to the dining room. A narrow corridor leads to the rear of the house which connects the kitchen and parents' bedroom.
Here, the bedroom is more private as it is separated by an atrium space and skylight illuminating a small garden inside the home. These skylights at the back of the house enhance the ventilation and light flow of the home.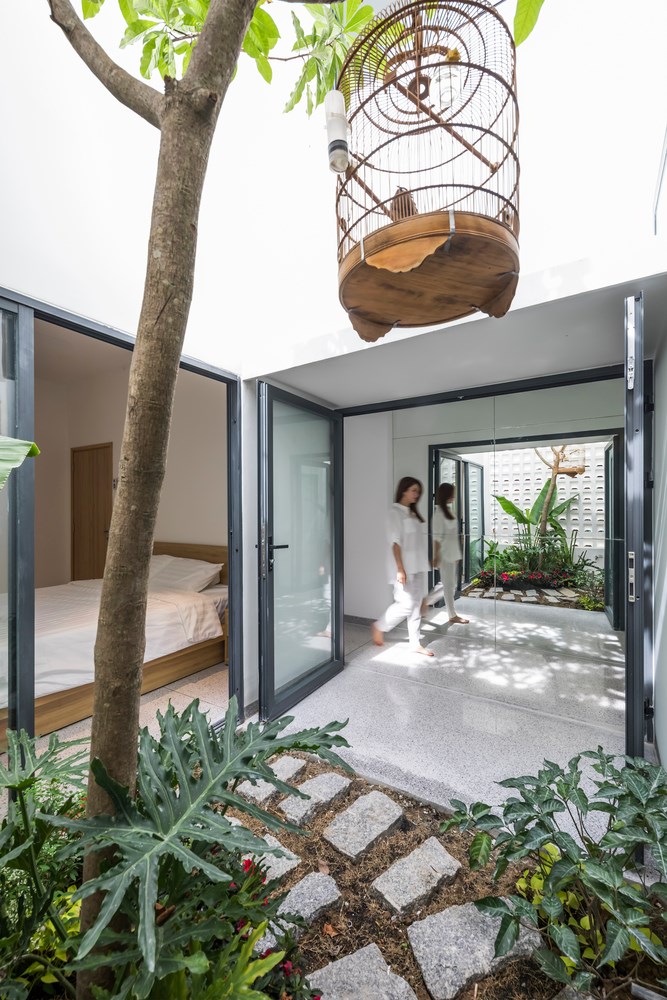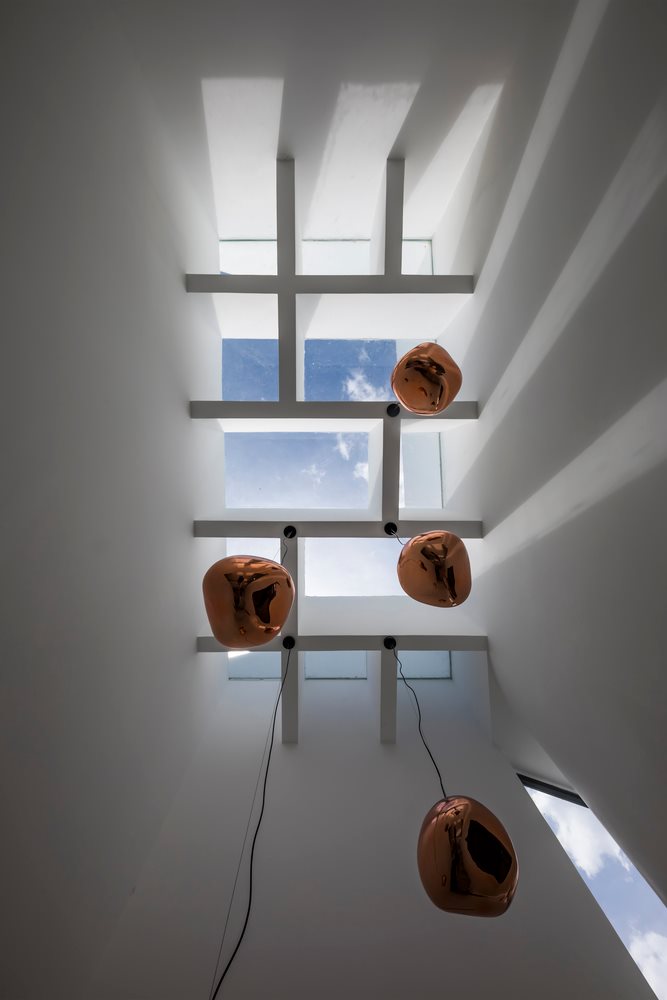 A rear door brings you to the backyard, a green space where the residents can relax after a long day. The feature element of the house is the curved staircase that connects to the upstairs that's simple yet classic.
Two bedrooms are located up here as well, along with an altar for praying. The interior design is simple and modern, with white and light wood creating a contemporary style.
Terrazzo is widely used with some traditional elements such as the wooden sofa and patio seat are incorporated into the design.
All images are taken from by 6717 Studio unless otherwise stated.
Interested in more amazing house designs? Check out our collection of house design articles now.