Are you sick and weary of using hair dryers that do nothing but damage and frizz your hair every time? Are you trying to find a hair dryer that will always make your hair seem salon-dressed? Then, look nowhere else, as you're in the right place. In this post, we'll present to you our top recommendations for the best hair dryers in Malaysia. We have hair solutions for everyone, from high-end and reliable choices to some affordable options as well. Our thorough guide has been compiled after exploring the market and putting many hair dryers to regular use. So read on, bid farewell to bad hair days, and welcome yourself to sleek and smooth locks.
Features of a Good Hair Dryer
Some features that should be present in a decent hair dryer are:
Ergonomic and Flexible Design: A good dryer is always lightweight, maneuverable, and has an ergonomic design. It is easy to handle throughout longer styling sessions and while blow-drying long hair. The dryer must also have a long cord so that you can move around and have more flexibility while drying your hair.
Adjustable Heat and Speed Settings: These allow you to adjust the temperature and airflow according to your hair type or styling needs.
Anti-frizz Heating Element: Ceramic and tourmaline heating elements in good hair dryers help reduce frizz, damage, and static. These also impart shine and softness to your hair.
Cool Shot Button: This is very helpful in rapidly setting your styled hair. It allows you to set your hairstyle with a blast of cool air.
Removable Filter: Good dryers have removable filters which make it easy for you to clean your hair dryer after use. 
Ionic Technology Feature: High-end hair dryers with ionic technology features help your hair dry faster while significantly reducing frizz in them.
Safety Feature: The safety feature in modern hair dryers automatically turns the dryers off if they pose any risk of overheating.
Our Selection of 7 Best Hair Dryers in Malaysia
Whether you're a professional hairdresser or a busy beauty lover, you can choose from our list of the seven best hair dryers in Malaysia.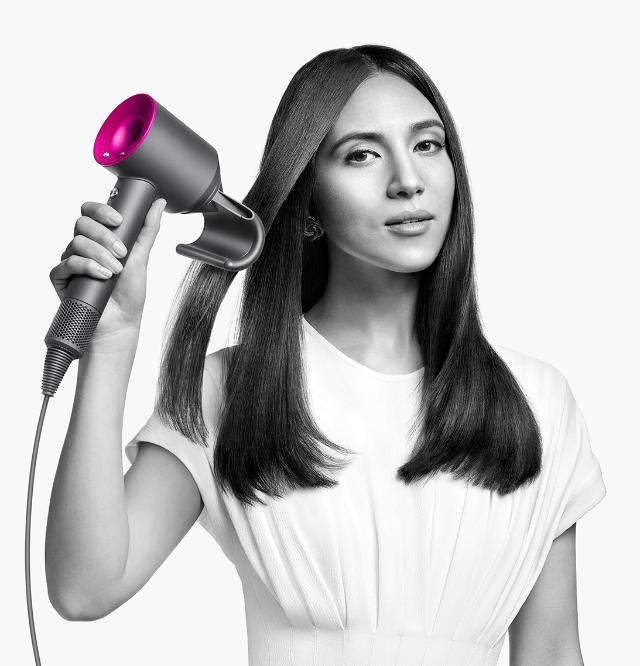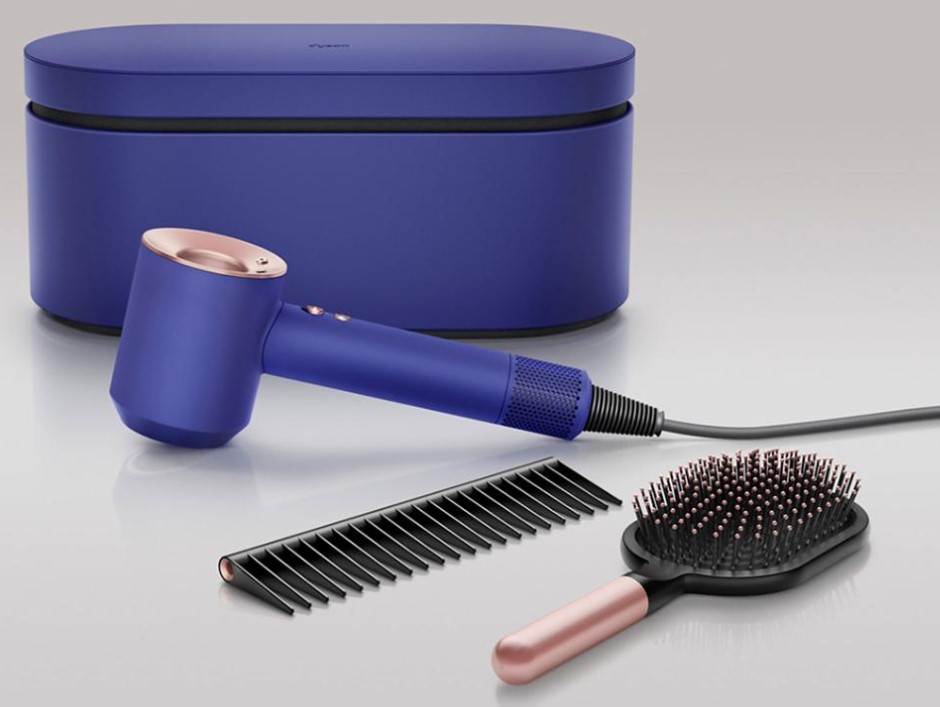 The Dyson Supersonic™ hair dryer is the ultimate hair styling tool for achieving a smooth and shiny finish at home. It uses the latest technology and flyaway attachments that utilize the Coanda effect to hide flyaways in a single pass. The Supersonic™ is perfect for all hair types and is engineered to care for your hair and scalp. This innovative design is inspired by professional hair stylists and allows you to achieve salon-quality results without the use of extreme heat.
The features that make the Dyson Supersonic™ hair dryer a perfect choice for everyone are:
Fast drying: utilizes Dyson digital motor V9 and powerful airflow technology to dry your hair quickly
No use of extreme heat for drying
Intelligent heat control: monitors and regulates the airflow temperature over 40 times per second ensuring that the heat generated is not damaging to hair
Ionic penetration technology: helps reduce static and frizz by up to 61%
Engineered to care for your hair and scalp: magnetic Gentle air attachment for individuals with fine hair or sensitive scalps
Equipped with five magnetic, double-walled attachments that can be easily swapped out to suit a variety of hair styling needs, including those of children
2-5 year warranty
Visit them via:
Website | Facebook | Instagram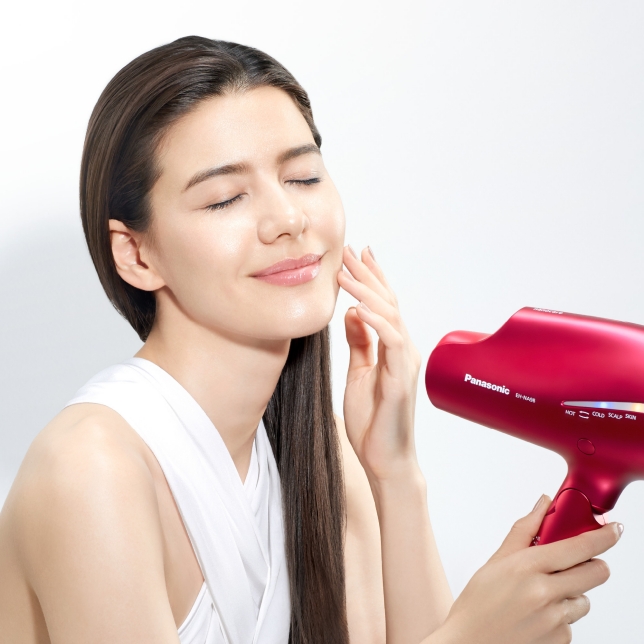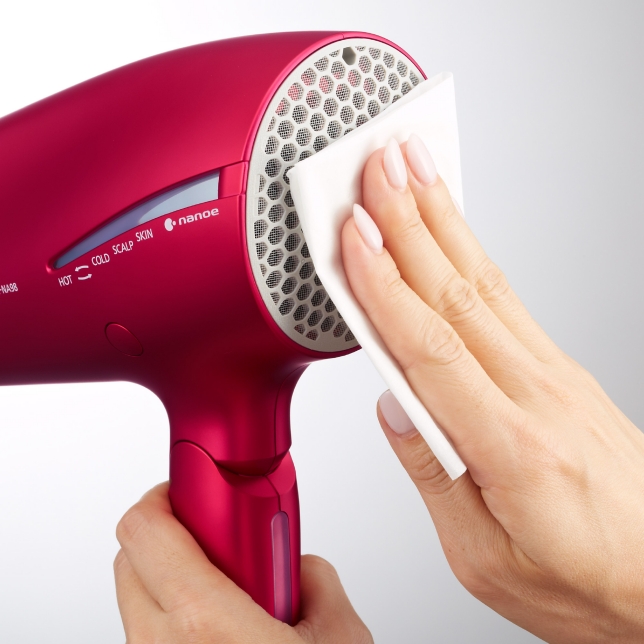 Introducing the ultimate hair styling tool from Panasonic – the EH-NA98 nanoe™ and Double Mineral Ions Hair Dryer. Designed with advanced technology, this hair dryer not only dries your hair fast but also keeps it healthy, damage-free, and moisturized. With the help of its Intelligent Temperature Control, you can dry your hair safely without worrying about overheating it. Furthermore, you can easily adjust your hair drying experience to meet your different styling needs thanks to the Quick Dry Nozzle and the Styling Nozzle.
Some amazing features of the Panasonic EH-NA98 nanoe™ and Double Mineral Ions Hair Dryer are:
Provides care for hair, scalp, and skin
Nanoe™ and Double Mineral Ions Technology: healthy and moisturized hair, reduced frizzes and static and enhanced smoothness
26% lesser split ends
Intelligent Temperature Control mode
Hot/Cold Alternating mode
Compact design and foldable handle
Easy-to-clean filter
Visit them via:
Website | Facebook | Instagram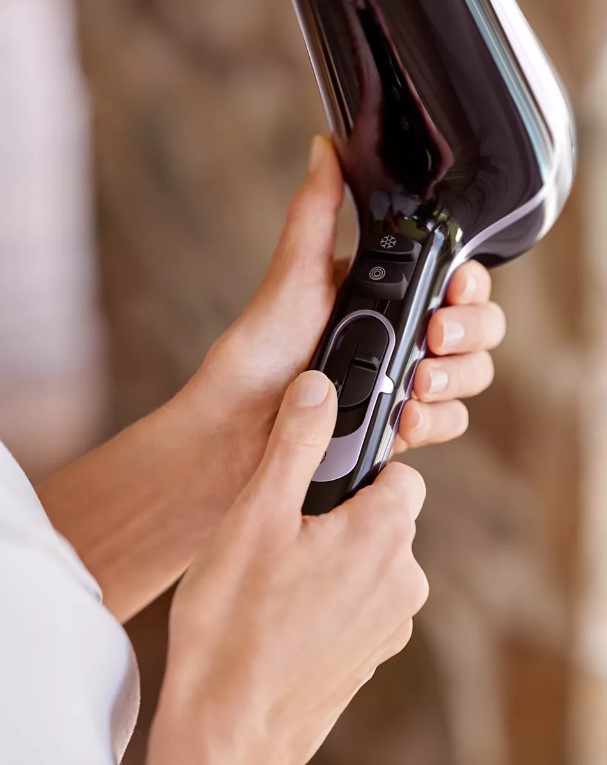 Now you can get salon-worthy hair in the comfort of your own home with the Philips DryCare Advanced Dryer. This high-care hair dryer alternates between hot and cold airflow continuously to give your hair and scalp a relaxing experience. With its ThermoBalance sensor, you can have smart and superior protection for your hair. The dryer also comes with a slim airflow concentrator for precision styling and a massaging diffuser to add volume to your hair and define curls.
This powerful styling tool is packed with multiple advanced features, some of which are listed below:
Active heat protection with ThermoBalance sensor
Ionic Conditioning technology for 22% more shine
2200W high wattage for powerful airflow and fast drying
Cool Shot: professional setting with a burst of cold air
Full control: 3 heat and 2 speed settings
Turbo boost: extra fast hair drying
Storage hook for convenient storage
Maximum flexibility with 1.8m cord
Visit them via:
Website | Facebook | Instagram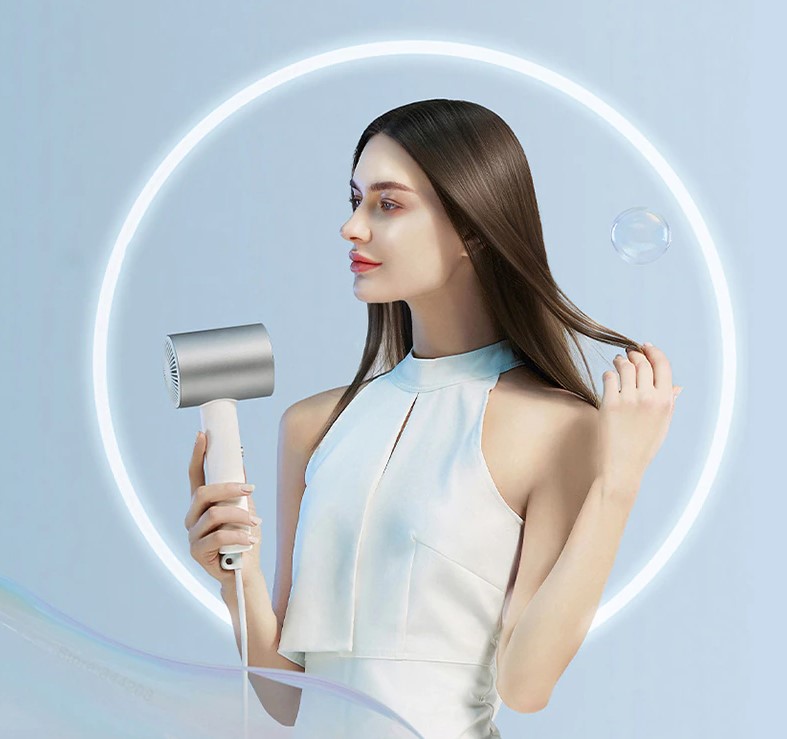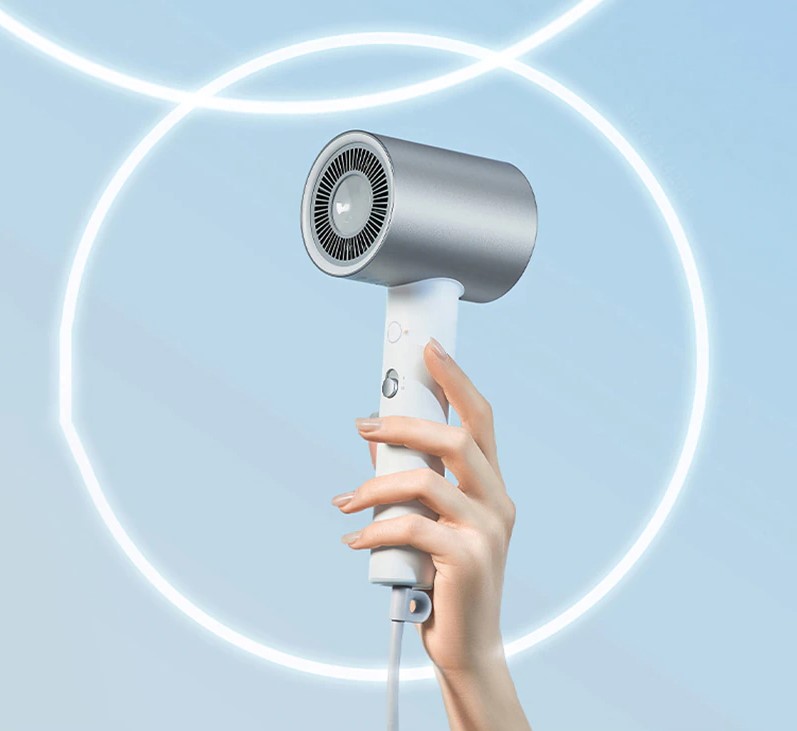 Whether you have curly hair or straight hair, thick hair, or fine hair, the Xiaomi Water Ionic Hair Dryer H500 has got you covered. Its double water ion therapy infuses your hair with moisture while drying, leaving it smooth, hydrated, and frizz-free. The ultra-high airflow of 20m/s doesn't use extreme heat but still dries your hair quickly and efficiently. The dryer also features smart temperature control and a hot/cold air alternating mode that allow you to customize your hair-drying experience for optimal results.
The features of this dryer that give you salon-worthy hair every day are:
Double Water Ion Therapy: provides up to 26.47% better hydration than non-water ionic hair dryers
Dual-layer magnetic nozzle: 360° fully rotatable and easy to attach and detach
Removable air intake filter that makes cleaning a breeze
Compact metallic body: fits easily in your toiletry bag
NTC smart temperature control
Aerodynamic noise reduction
Adjustable settings for temperature and speed
Comfortable textured handle
Easy storage with a hanging loop
1.7m reinforced power cord
Visit them via:
Website | Facebook | Instagram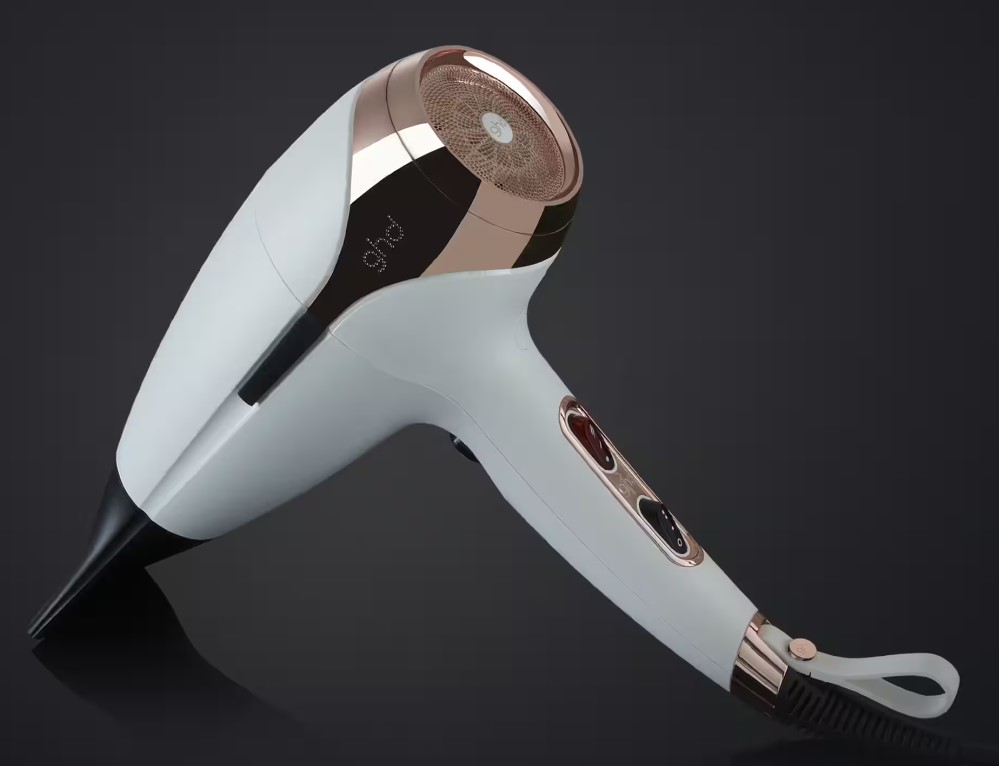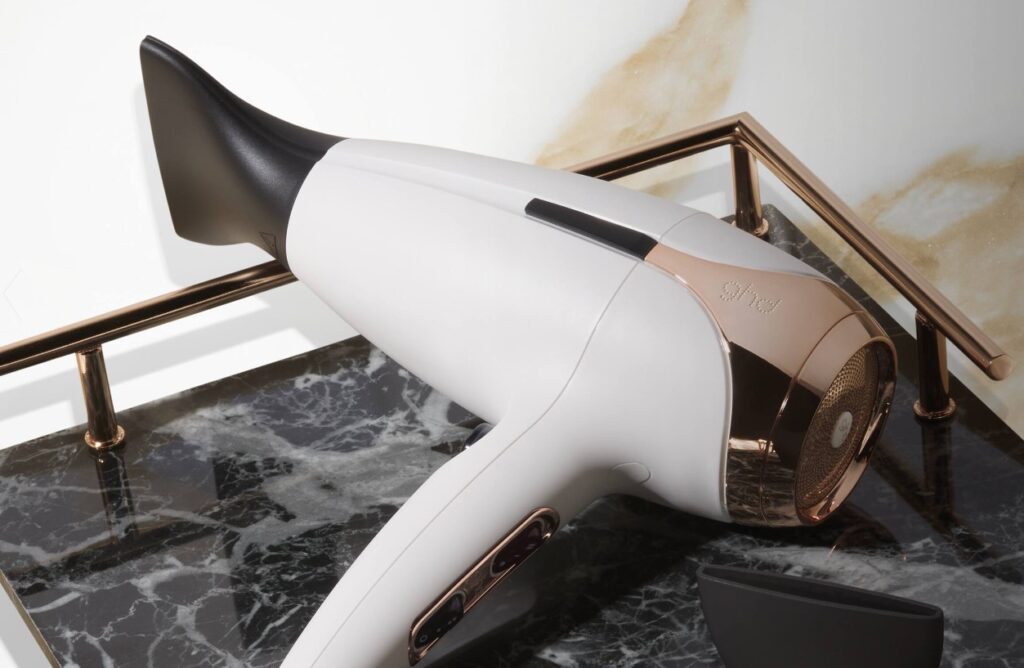 Say goodbye to bad hair days with the Helios™ Professional Hair Dryer from Good Hair Day (GHD). This hair dryer, in white, is designed for 30% more shine and faster drying. It has Aeroprecis™ technology that delivers a concentrated airflow for precise styling control. The dryer also has ionic technology and a contoured nozzle for a smooth finish and frizz control. It is lightweight, ergonomically balanced, easy to handle, and acoustically engineered for low sound levels. For added volume, the dryer can also be paired with GHD body goals – total volume foam.
All important features of the GHD Helios™ Professional Hair Dryer are:
Durable brushless motor: delivers 120 kmph airflow for a quick blow dry
Aeroprecis™ technology and Bespoke contoured nozzle for precise styling
Power and temperature controls
Cool Shot for quick setting of the styled hair
More flexibility with the 3m power cable
Ionic technology that reduces static and frizz
Visit them via:
Website | Facebook | Instagram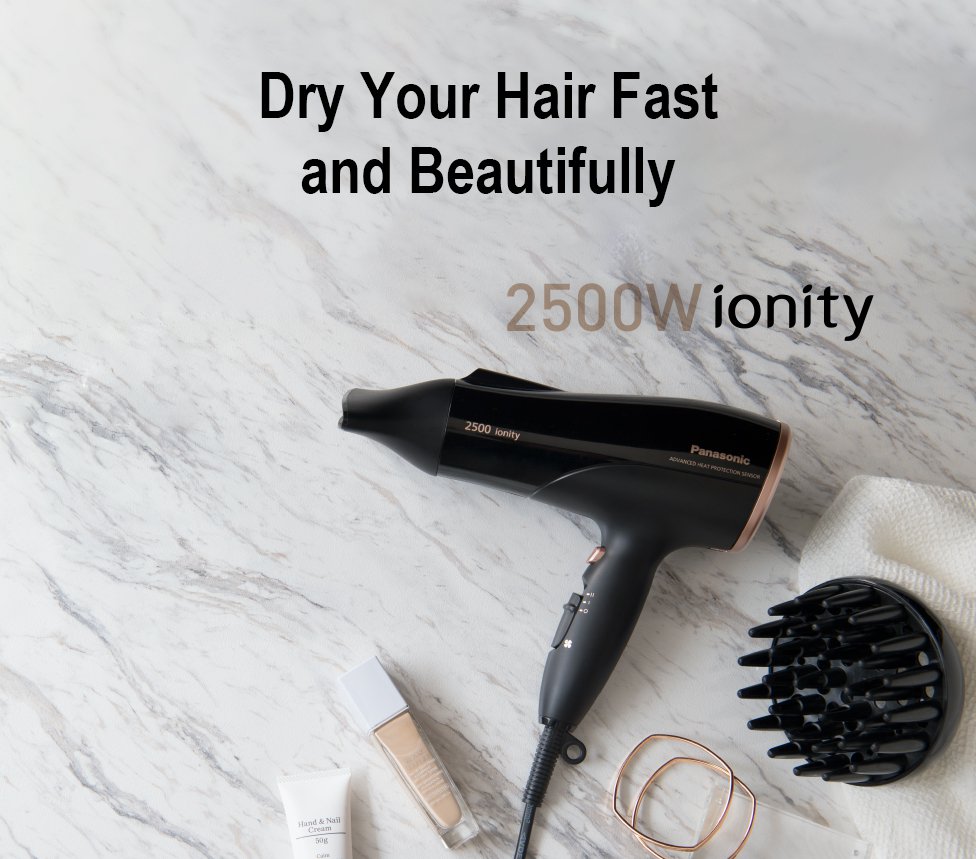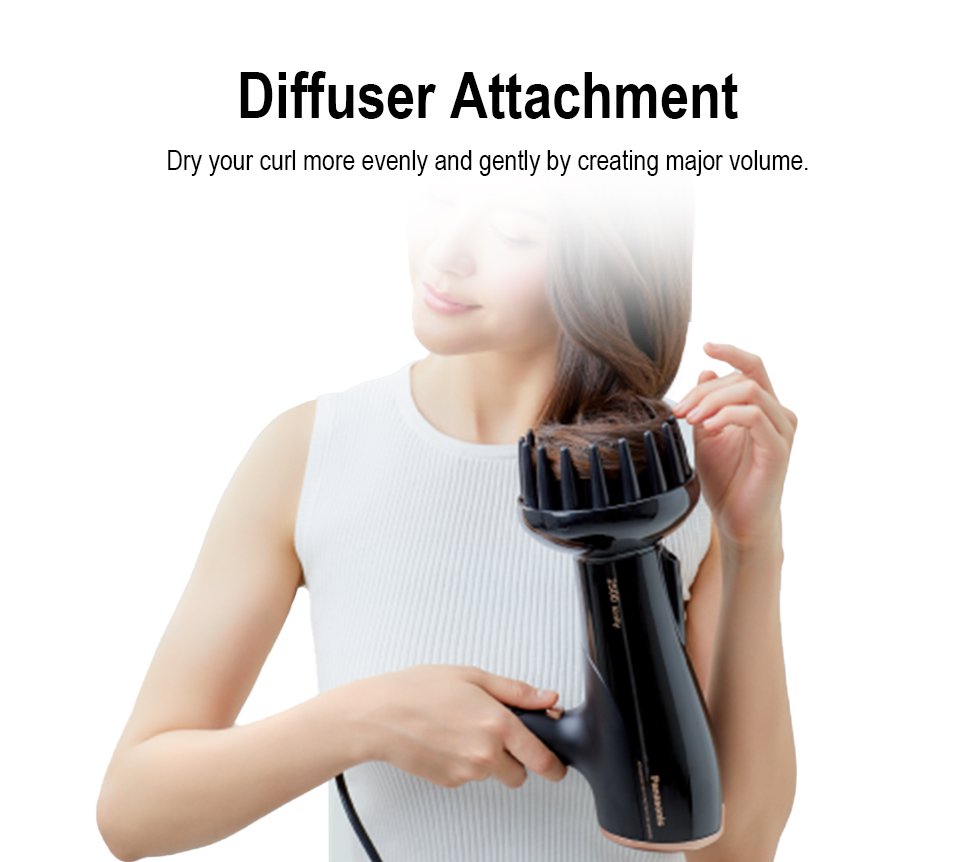 Dry and style your hair with confidence with the High Power Ionity Hair Dryer from Panasonic. With its strong airflow and cutting-edge heat protection system, you get professional results every time. The ion conditioning provides extra care for your hair while deeply moisturizing it and neutralizing its positive electric charge. But it doesn't stop here. In addition to delivering high-end performance, the dryer is one of a kind when it comes to handling and design.
Some worth mentioning features of the Panasonic  High Power Ionity Hair Dryer EH-NE82-K655 are:
2500W high power and ultra-high airflow for fast drying
Smart care with the Advanced Heat Protection Sensor: prevents your hair from heat damage
Ion Conditioning: keeps frizz and static in control
Well-balanced and ergonomic design
Lightweight and easy to handle for long styling hours
Comes with a hair diffuser and a set nozzle
Removable and easy-clean filter
3 temperature and 2 speed modes
Visit them via:
Website | Facebook | Instagram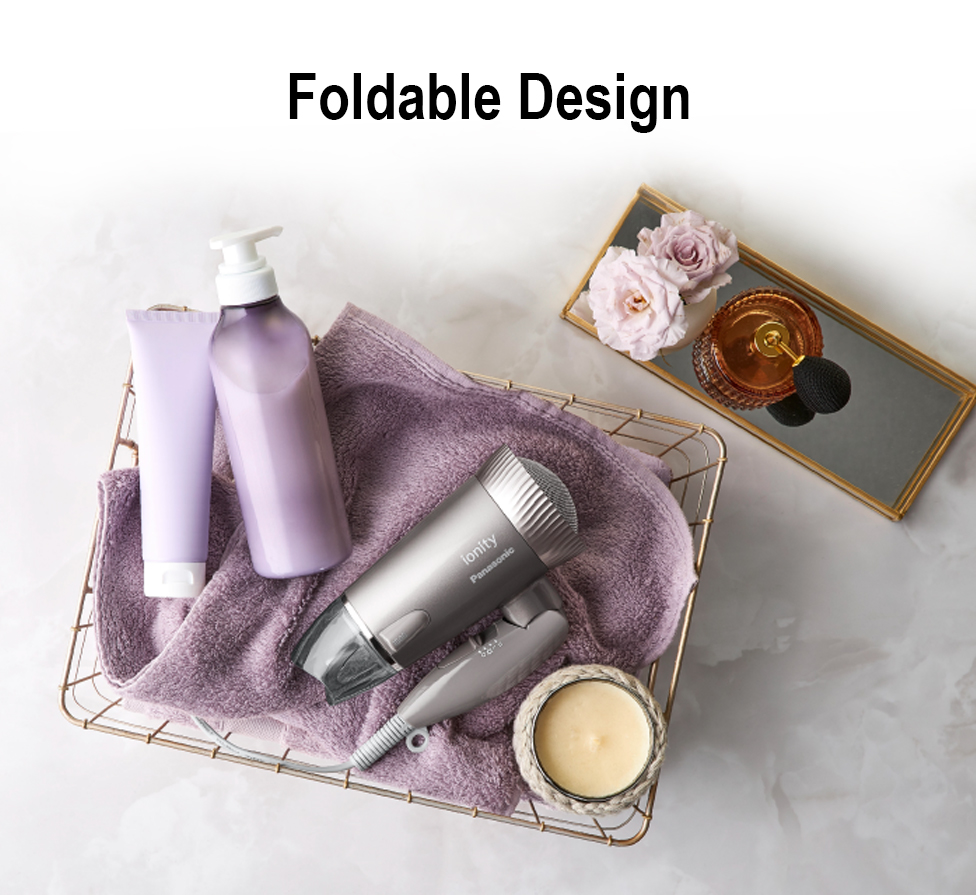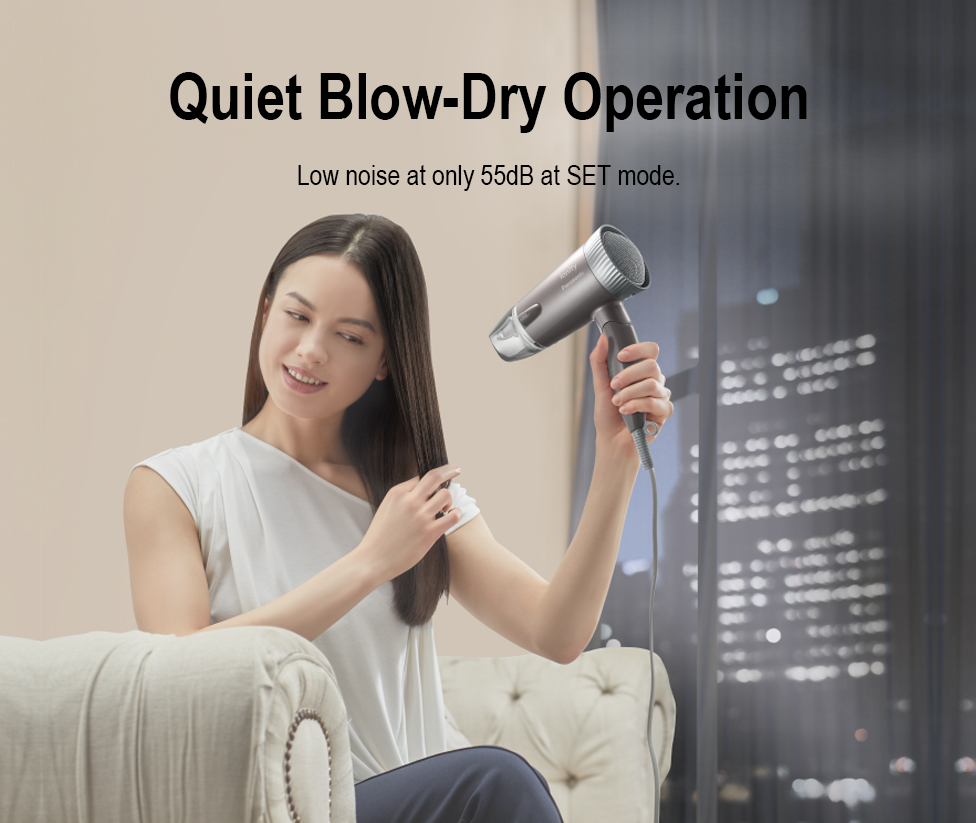 The last article on our list is a super quiet hair dryer from Panasonic, the Low Noise Ionity Hair Dryer EH-NE44-T655. With Turbo Mode at just 62 dB and Set Mode at 55 dB, you can dry your hair without bothering anyone around you. Plus, the dryer's Ionity Moisture Retaining Design ensures that your hair stays healthy and hydrated all day long. Its foldable and compact design makes it easy to store and take with you on the go. Buy it and say goodbye to those noisy and bulky hair dryers. 
Some features of the Panasonic Low Noise Ionity Hair Dryer EH-NE44-T655 are summarized below:
Super quiet operation for peaceful blow-drying even at night
Ion conditioning
Moisture retaining design
Selectable settings for temperature and airflow
Foldable handle and compact design
Visit them via:
Website | Facebook | Instagram
Final Thoughts
It might be difficult to find the right hair dryer for your hair type and styling requirements in Malaysia. But with adequate information and some searching, you can easily figure out the best dryer for your hair. We hope our ultimate guide has helped you find the right hair dryer packed with advanced features such as ergonomic design, adjustable heat and speed settings, anti-frizz heating elements, ionic technology, and safety features. Our list of the top seven hair dryers in Malaysia includes options for every budget, from the luxurious and reliable Dyson Supersonic™ hair dryer to the fairly priced Xiaomi Water Ionic hair dryer. So why settle for less? Give your hair the attention it deserves with one of our favorite hair dryers!